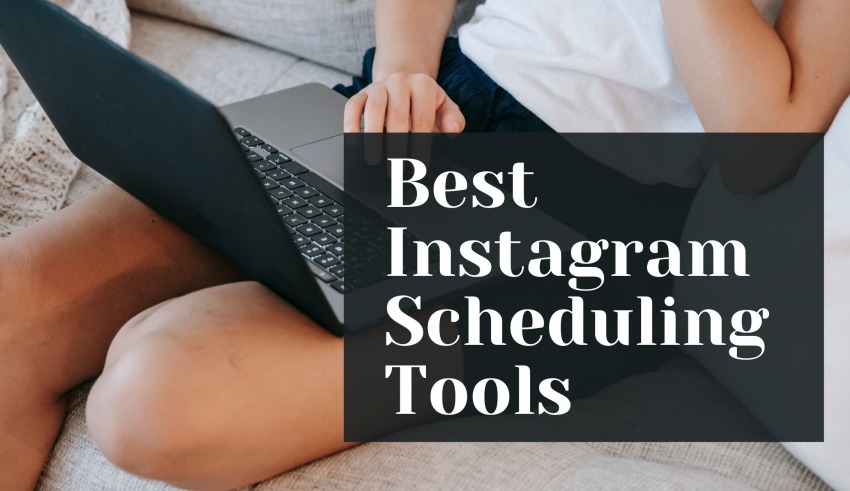 Instagram is evolving at a rapid pace and marketers/entrepreneurs are finding it challenging to keep up with it. Creating new content every day and publishing it on time is a tedious task, especially if you want to maintain an active Instagram presence. This is where Instagram scheduling tools play a key role in cutting down your workload.
Instagram scheduler tools help you organize your content way before the publishing date. The content calendar provides a visual overview of different posts. You can create new content on the app and schedule it for automatic publishing with no hassle. This saves a lot of time and effort, especially for large brands that have a reputation to maintain. Using the right Instagram scheduling tool is crucial for your success. To help you pick the perfect tool,
we have compiled a list of the ten best Instagram scheduling tools you must use in 2022. Have a look!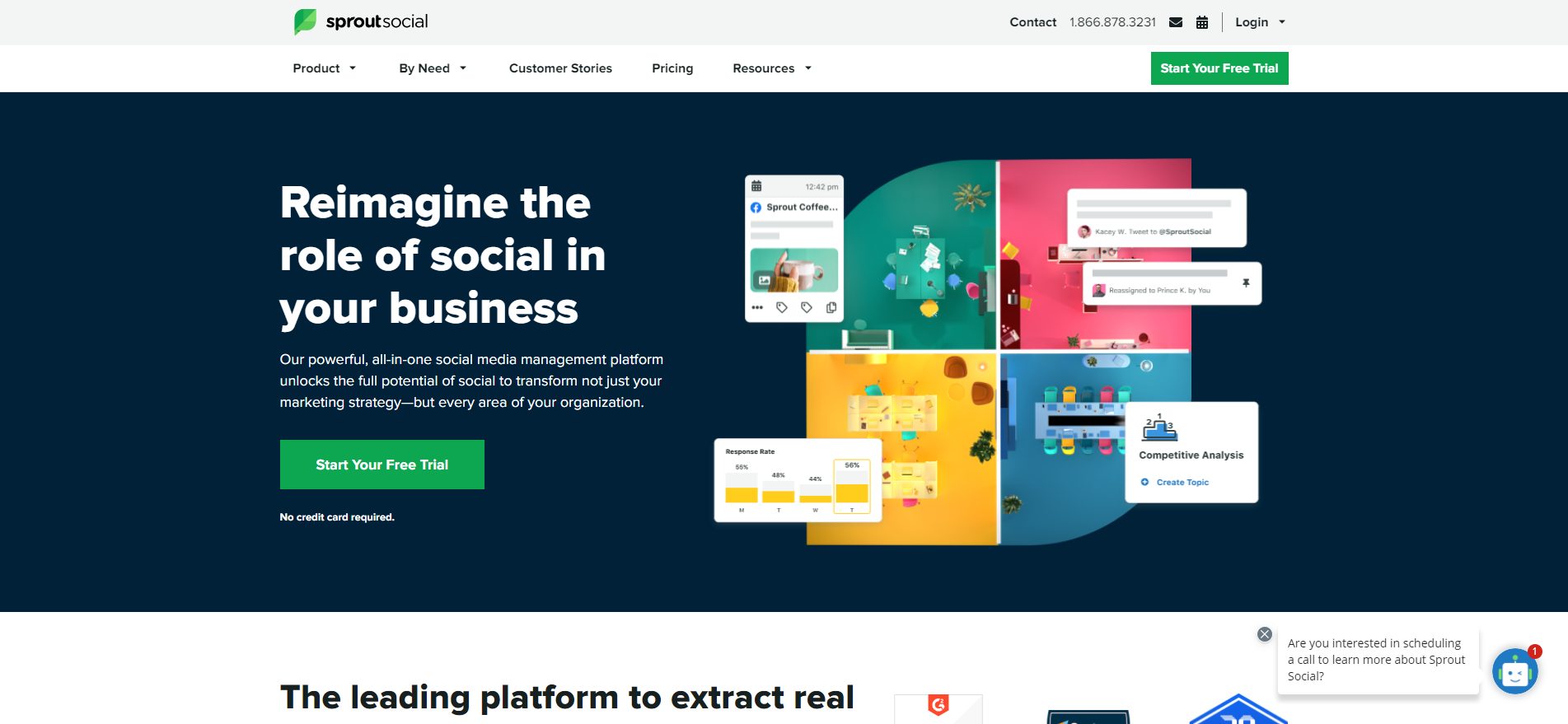 First on the list is Sprout Social, one of the most professional tools for scheduling Instagram posts. This tool is best suitable for extensive business and corporate organizations. Even the pricing plans are customized to fit bigger budgets ranging from $89 per month – $249 per month.
Coming on to the features of this tool, it offers a smart inbox that saves your messages, DMs, mentions, and comments in one place. You can review them and even reply to individual messages from the dashboard. Besides this, you can create compelling content by adding images, videos, music, and graphics. Use the content calendar to schedule posts in advance.
If you have a large team, you can set up an approval process and delegate tasks to each member. Other features of Social Sprout include data analysis, social listening, and advertising.
---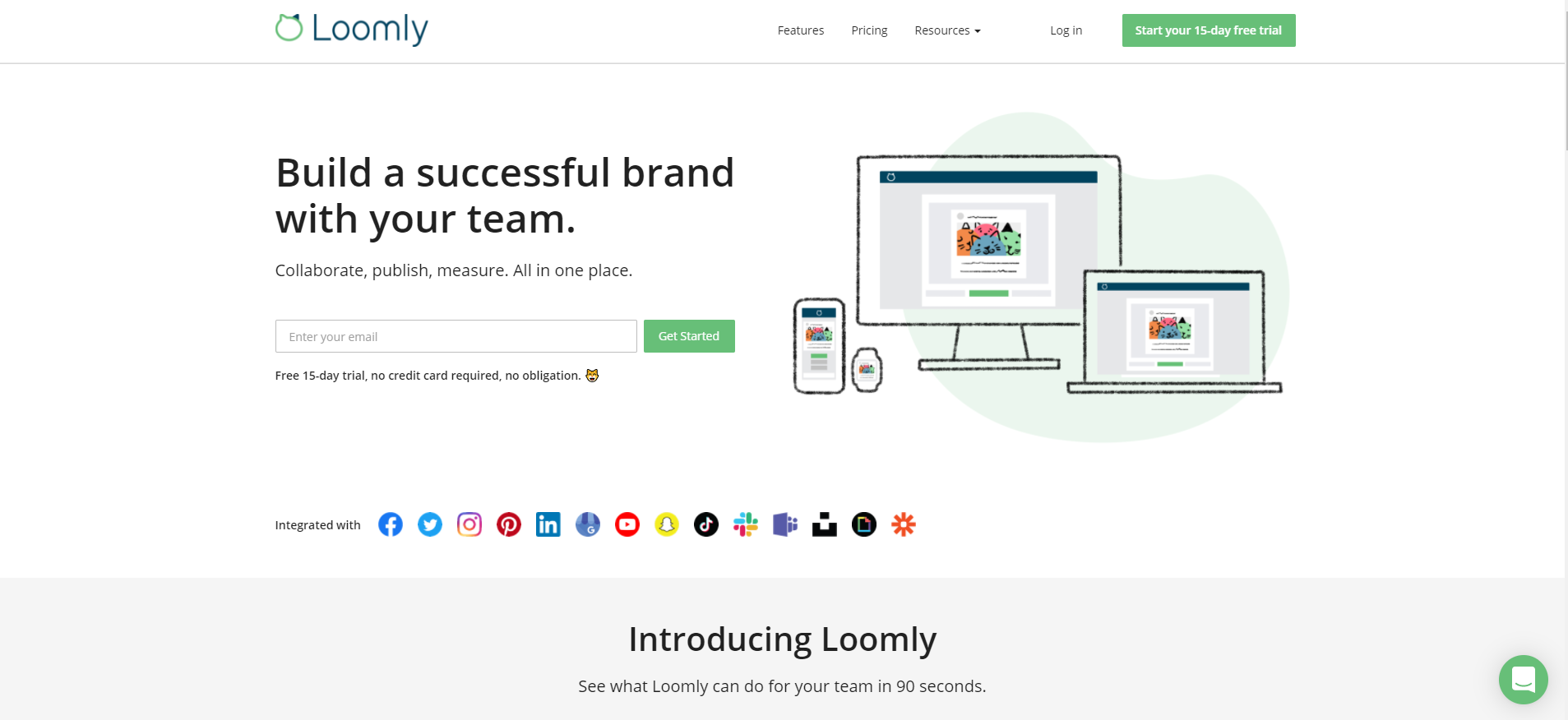 Loomly is an excellent Instagram scheduling tool that is less complex to use. Here, you can create a content calendar to schedule your posts in advance for a specific time zone. There are several options to categorize different posts and even color-code them for quick identification. One drawback is that Loomly does not allow native automated post publishing. However, it is one of the best tools for scheduling Instagram posts for business accounts. This is because it balances the workflow among team members.
Coming on to the pricing plans, Loomly offers five powerful packages that range from $36 per month – $299 per month. The basic plan is excellent for people operating less than ten social accounts. If you are a large business, then go for the Enterprise plan that allows team collaboration and effortless post publishing.
---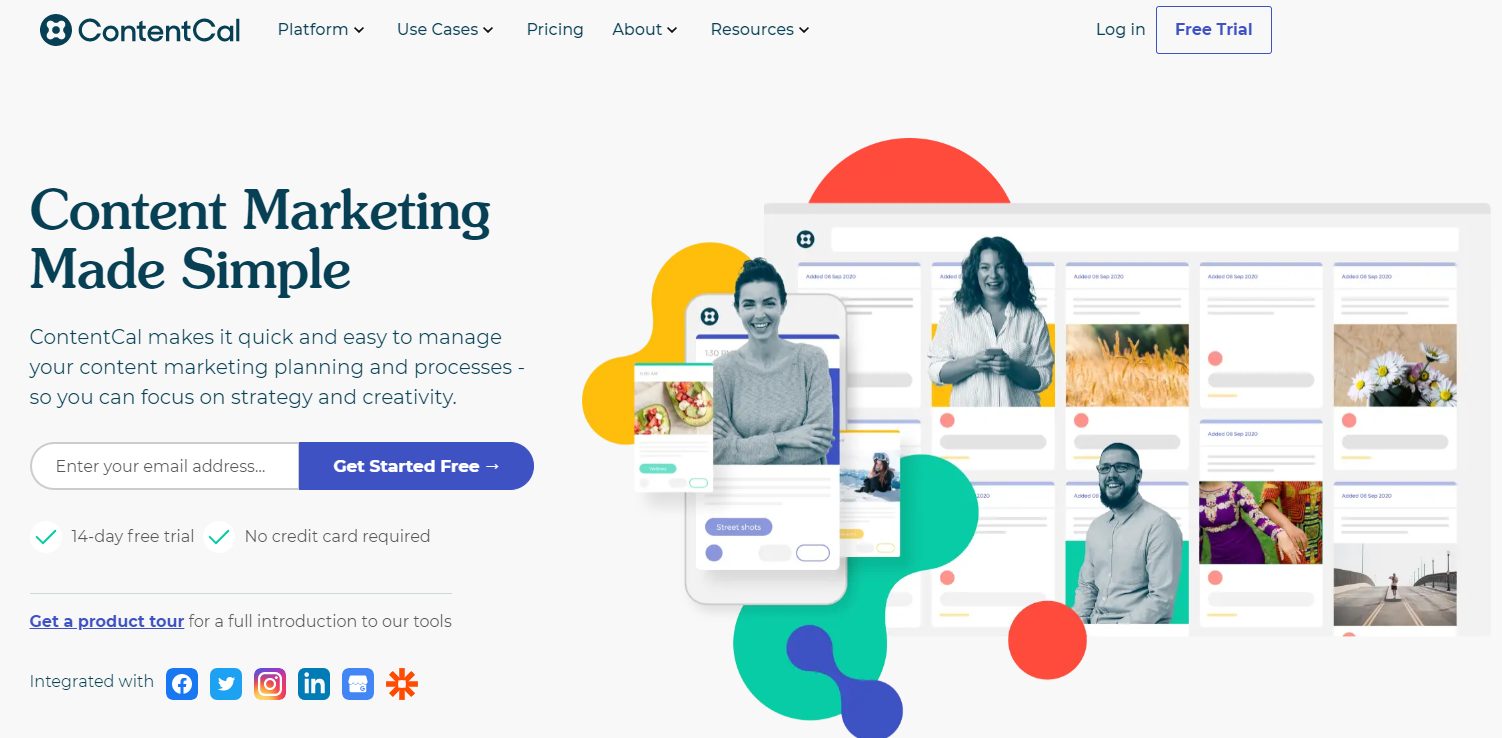 ContentCal is one of the best Instagram scheduling tools that helps you plan, strategize, create and publish compelling content for your profile. With this tool, you can even collaborate and analyze your content from the same dashboard. Use the visual calendar to stay ahead of your competition. This feature allows you to color-code different post ideas for better organization. You can also save images, videos, and music files to use later.
Besides this, ContentCal helps you create a series of Snippets in advance that'll make your content even more appealing. Advanced analytics are complete game-changers as they provide an overview of your profile performance. Not just that the analytical tool also allows you to keep an eye on your competition.
The best part about this tool is that it keeps upgrading its services to make Instagram marketing easier for you. One of the new additions to this tool is the 'Engage' feature which enables you to confidently manage social media comments, DMs, mentions, and more. And all of these features are available at an affordable price range of $99 per month.
---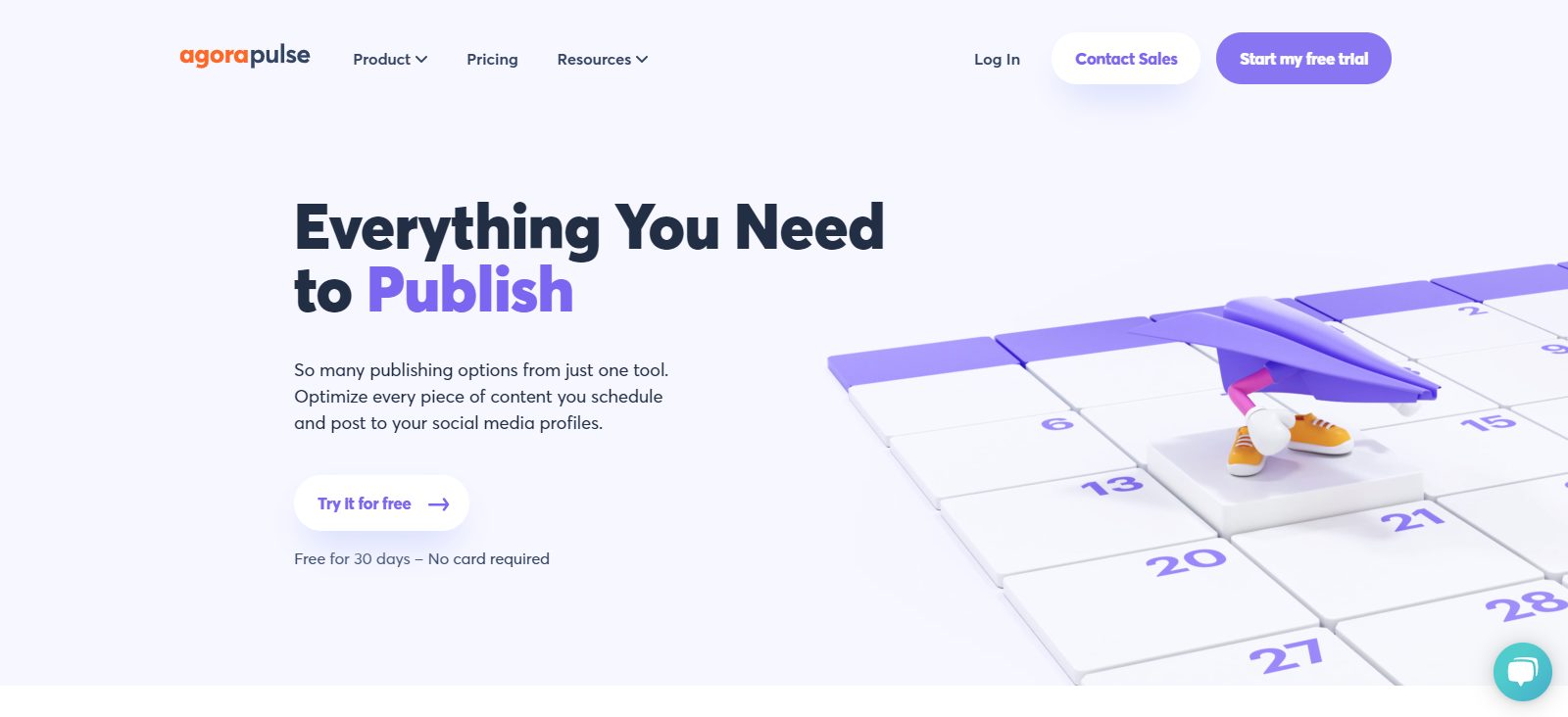 Next on the list of best Instagram scheduling tools is AgoraPulse. This tool has a user-friendly interface and a smooth setup process. The content calendar is super versatile allowing you to pin social messages, schedule posts, send approvals, and more. It also includes social listening that helps you keep a track of your messages, mentions, and comments. Not just that you can even reply to your messages using the in-built inbox.
The post scheduling feature also allows bulk publishing, so you can import a series of CSV files, and a group of photos or other media files at the same time. Talking about the pricing plan, AgoraPulse offers a free 15-day trial pack for the new users to test their services. The starter plan starts from $79 per month and the premium plan costs around $159 per month. You can also customize your package and pay only for the services you need.
---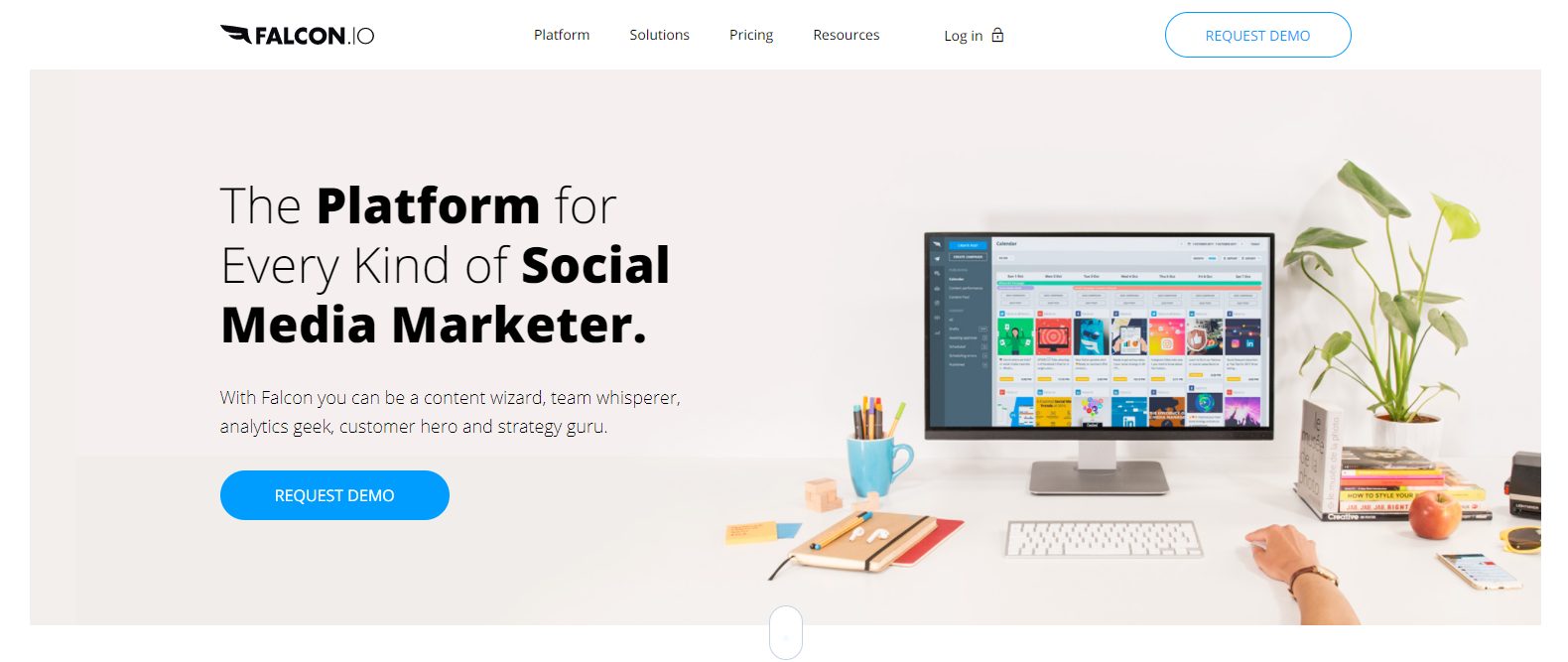 Falcon is a versatile Instagram scheduler tool that also supports social media listening, advertising, data analysis, and management. This company operates globally and has a widespread following all around the world. It offers a unified calendar that provides a bird' eye view of all the scheduled content from one dashboard. You can even connect multiple social media accounts and publish different posts on them at the same time.
For large businesses, Falcon offers a team collaboration option that helps to distribute the workload among team members. It provides a set of roles, approval processes, and audit trails to maintain the workflow and improve the quality of your content publishing. The best part is that it supports multimedia formats, so you can publish posts with images, videos, music files, and more without any hassle.
In addition to being an excellent Instagram scheduling tool, Falcon also allows you to create and publish Instagram ads. Its data analysis tracks over 600 metrics that provide an in-depth view of your profile performance. With this tool, you can track your competition, monitor your post-performance, create custom queries, and more.
Try the 14-day free trial pack to get a feel of the services offered by Falcon. If you like it then purchase the starter pack that gives you access to all the different tools at $108 per month.
---

As compared to other Instagram scheduler tools, Sendible is quite different as it makes use of Services. Services are nothing but profiles that you can create within the app that allow you to select particular features you need from the social platform. You can use the profiles to directly publish photos and videos or schedule carousels and Instagram stories for a later date.
What makes this tool unique is that it includes various integrations that enhance your post-scheduling experience. For example, you can create post templates and media graphics on Canva and import them to Sendible for post scheduling.
Besides this, Sendible offers data analysis, hashtag monitoring, and a social inbox to take care of all your social needs. The pricing of this excellent Instagram scheduling tool starts from $29 per month to $399 per month.
---

Hootsuite is an Instagram scheduling tool that also supports multiple social media platforms. It offers a Publisher screen that displays your content calendar where you can schedule posts in advance. The unified inbox shows all the messages, mentions, and comments from different social accounts. You can read and even reply to the messages from the same dashboard at your convenience.
In addition to this Hootsuite supports social engagement and data analysis that helps you keep a track of your metrics. With this feature, you can get insights into your post-performance. You can even track your competitors and study their content strategies.
It is one of the few social media management tools that offer a 30-day free trial to all its users. So, grab the pack and test the services for your Instagram profile. And when the trial pack gets over, purchase the priced plans starting from $25 per month – $107 per month.
---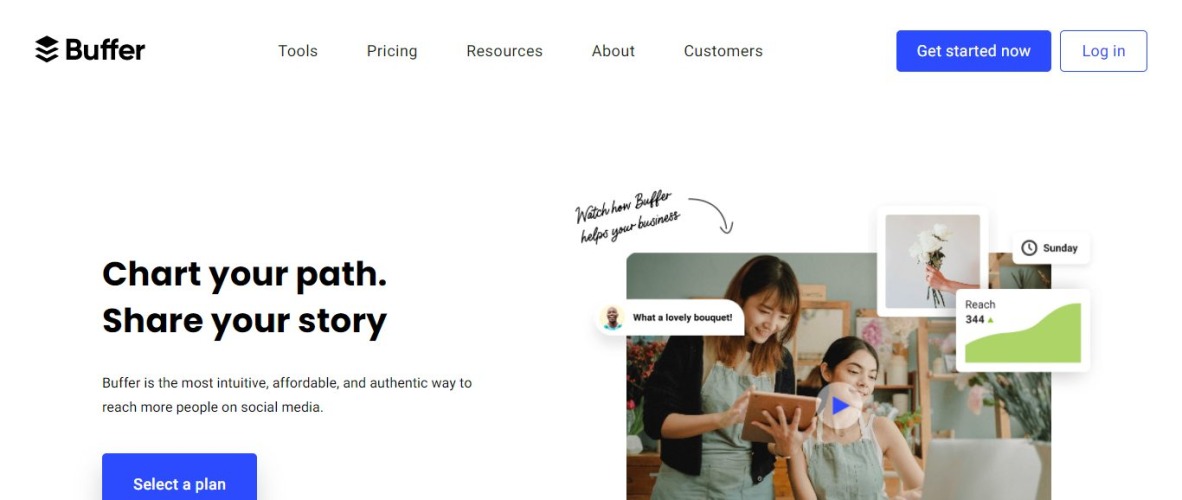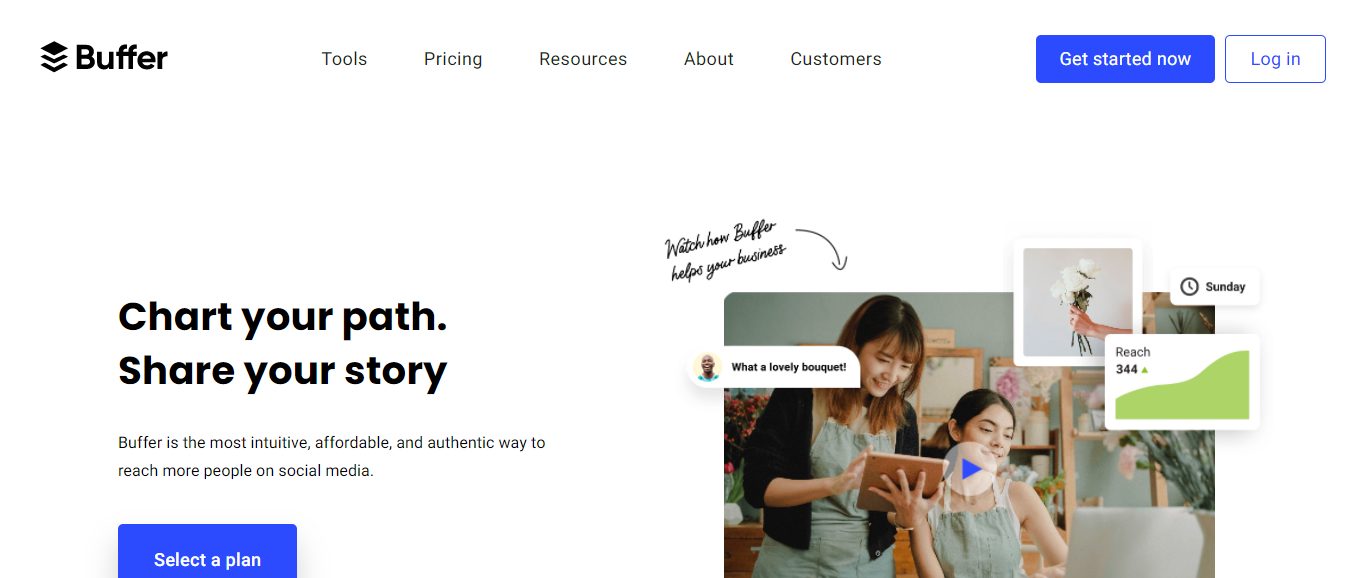 Buffer is a pioneering Instagram scheduler tool that makes content creation and sharing very easy. The automated publishing feature is available for all business accounts. With automated publishing, you don't have to worry about the post dates and times while creating the post. However, if you wish to connect your profile, Buffer sends you reminders to publish the post well before the scheduled date.
The best part about Buffer is that it allows you to use multiple video and audio formats to create a post. Besides, creating new posts on Buffer, you can import pre-designed templates or Instagram posts from appropriate RSS feeds. Buffer also offers a browser extension to help you add content from other websites. At just $5 per month, you can get started with post creation and scheduling using Buffer.
---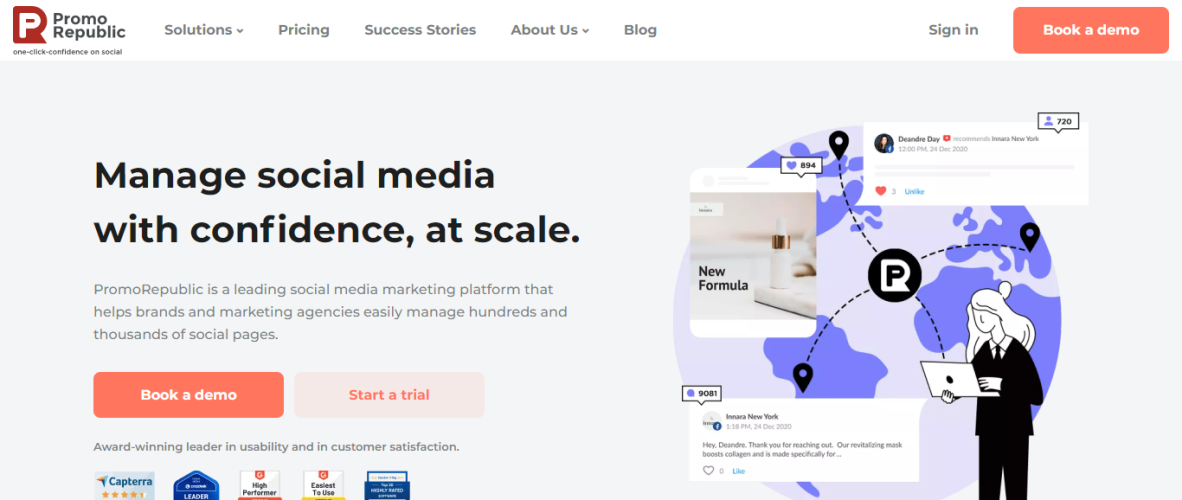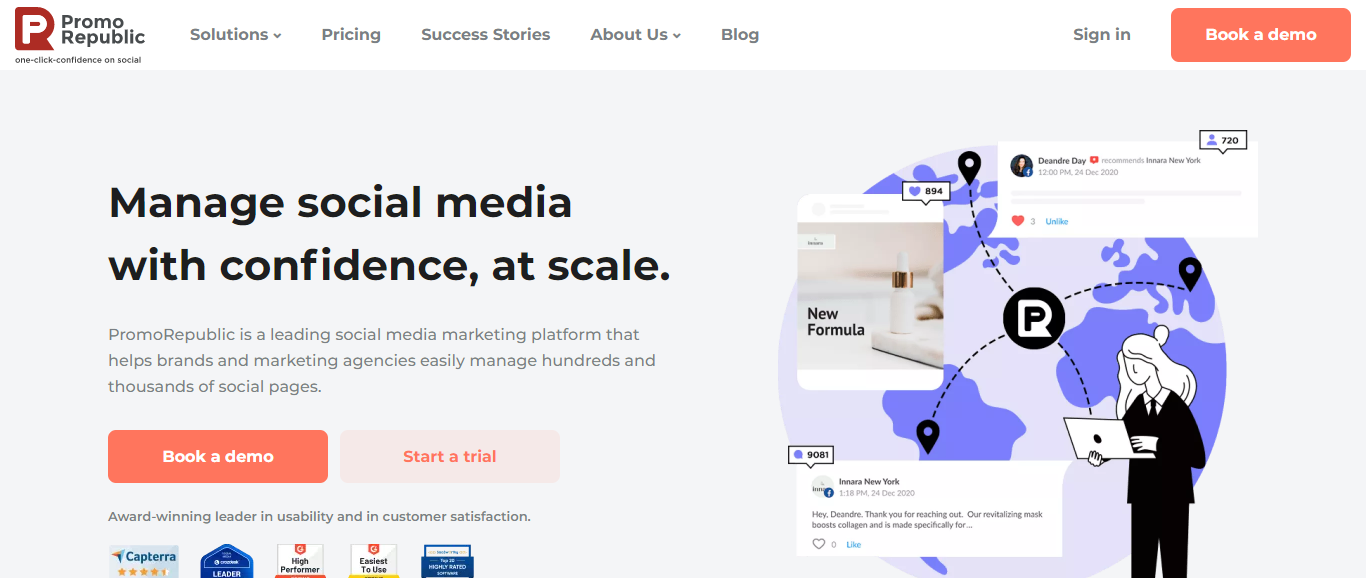 PromoRepublic focuses on providing the best designing tools along with the tools to schedule Instagram posts. Forget about different graphic software and websites that create multimedia posts. With PromoRepublic you can design premium quality posts without leaving the app. The Post idea feature provides over 100,000 different ideas for post creation, covering a variety of topics. All these ideas are pre-designed, so all you need to do is to pick the most relevant post, make a few changes and schedule it to publish on time.
Besides this, you can use the in-built graphics editor to create amazing Instagram posts from scratch. Choose the best template from the PromoRpublic library and get started with the designing process. You can even set up flows and distribute work among the team members to allow effortless Instagram post scheduling. The pricing of PromoRepublic starts from $9 per month to $125 per month.
---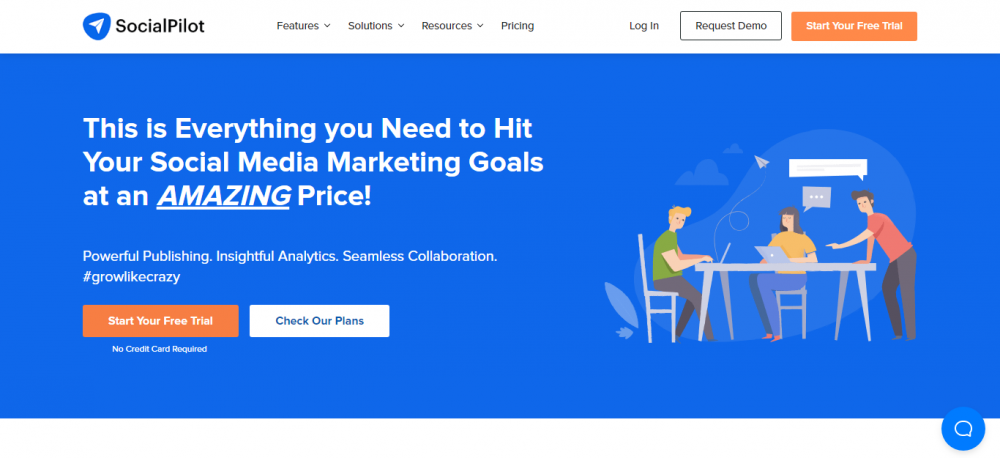 Last but not the least, we have Social Pilot, one of the best Instagram scheduling tools with amazing features and flexible pricing. With zero feature restrictions, this tool allows you to do multiple things at a nominal cost. Whether you are a small brand or a large business, this Instagram scheduler tool will work wonders for you.
From saving multiple media files to creating labels, filters, and more, SocialPilot provides you the freedom to create incredible content. Use sticky notes or color codes to segregate different posts on the calendar and schedule them in advance. You can even set reminders in the app that'll send notifications for creating new content or publishing posts on time. Besides this, this tool lets you manage your inbox efficiently.
The pricing plans for SocialPilot start from $25 per month to $127.5 per month. All the plans support free cancellation at any time. You can even try the 14-day free trial if you are new to SocialPilot.
Conclusion
Instagram management becomes much easier when you use the right tools. They are a pathway to success in the digital world. Whether you are a digital marketer, influencer, small brand or a large enterprise, the ten tools mentioned in the list above will help you schedule your Instagram posts effortlessly.
Besides post scheduling, they will provide a wholesome experience by offering various other features that'll help in strengthening your marketing strategy. If you have been on the lookout for the best Instagram scheduling tool then the above list is perfect for you. Go through each site, check out their packages and choose the best fit for your profile.