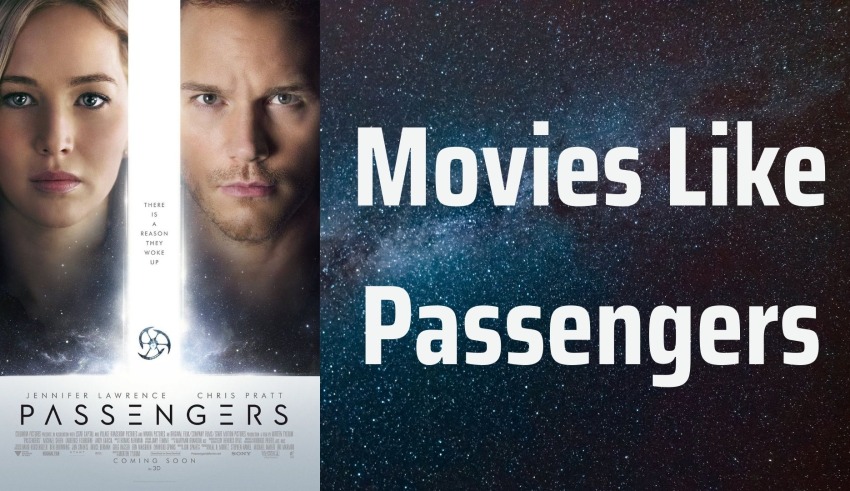 Written, and directed by Jon Spaihts and, Morten Tyldum, Passengers is a thoroughly gripping and fascinating science-fiction romance film that revolves around the awakening of two passengers in a spaceship on a voyage to a colony on the distant planet, from an induced hypersleep and their collective strategy to prevent tragedy. Released in the year 2016, the movies like Passengers garnered remarkable appreciation and love for its plot, excellent casting, and mind-blowing direction.
It has since been an iconic sci-fi romance movie winning hearts worldwide and viewers have only been wanting more of it. Rated 7/10 on IMDb, 30% on Rotten Tomatoes, and 41% on Metacritic, Passengers is a great movie to watch at least once in your lifetime. And if you do end up going gaga over the movie, here are 10 best movies like Passengers to get you rolling.
Here is the list of the 10 best movies Like Passengers to have Great Sci-fi and Romance experience.
Gattaca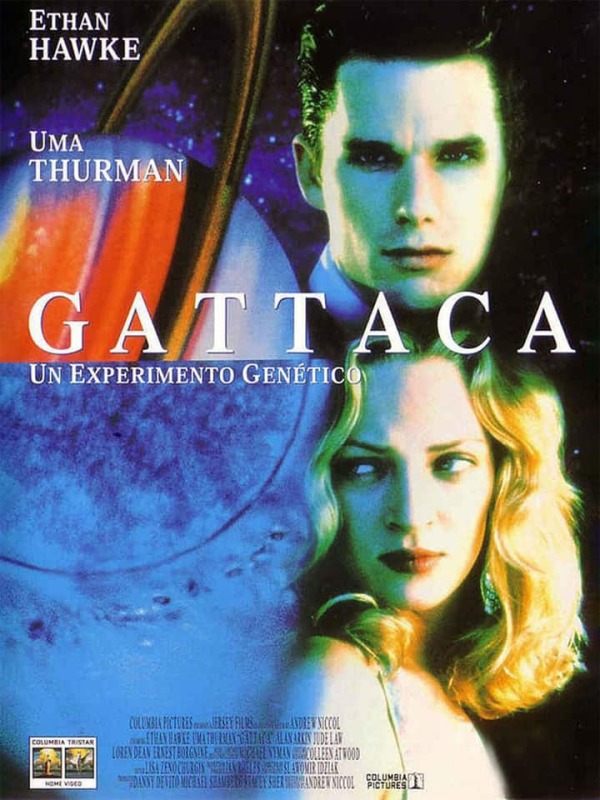 Available at Amazon Prime
Written and directed by Andrew Niccol, starring Ethan Hawke as Vincent Freeman and Uma Thurman as Irene Cassini, with Jude Law, Ernest Borgnine, Loren Dean, Alan Arkin, and Gore Vidal, in supporting characters; Gattaca is a Biopunk movie that dives into the concept of Eugenics.
The four letters G, A, T, and C of the title are derived from the four nucleobases of DNA called guanine, adenine, thymine, and cytosine, and pretty much consolidate the plot of the movie.
The crux of the movie includes Vincent Freeman an "in-valid" or naturally conceived individual and his struggle with genetic discrimination that keeps coming between him and his dream of flying into space.
In Gattaca, the noble and professional jobs are reserved for "Valids" or for those conceived through the Eugenics Program, and all the other not so revered or menial jobs remain open to the naturally born individuals more commonly known as "in-valids".
This distinction is made through genotype profiling that separates naturally conceived individuals with high susceptibility to genetic disorders from individuals conceived through the eugenics program with lesser susceptibility to genetic disorders.
From concealing his identity as a valid with the help of Jerome Eugene Morrow, a valid paralyzed former swimming icon, to securing employment at Gattaca as a navigator for an upcoming mission to Titan, the story of the movie Gattaca keeps getting interesting with Vincent and Irene's love angle eventually making it more intense and gripping.
Genre – Science-fiction Romance
IMDb – 7.8/10
Rotten Tomatoes – 83%
Metacritic – 64%
---
The Martian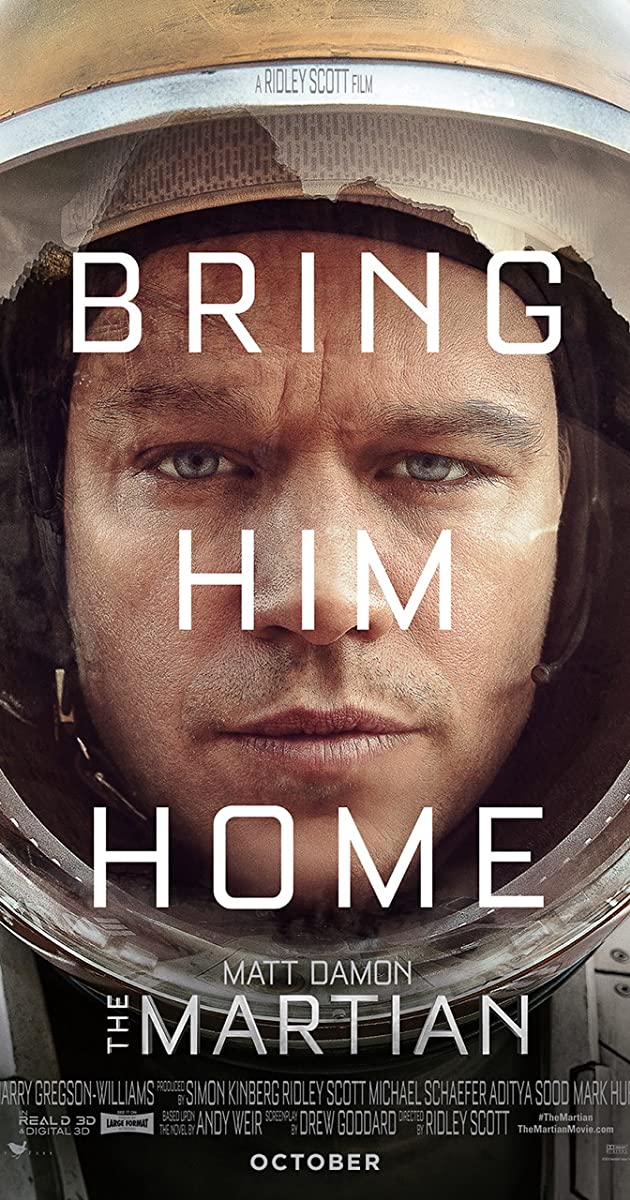 Available at Amazon Prime
An adaptation of the science-fiction debut novel The Martian written by Andy Weir; the movie The Martian is a compelling story directed by Ridley Scott starring Matt Damon as Mark Watney with Jessica Chastain, Chiwetel Ejiofor, Kate Mara, Kristen Wiig, Michael Peña, Jeff Daniels, Sebastian Stan, Mackenzie Davis, Sean Bean, Donald Glover, Benedict Wong, and Aksel Hennie in supporting characters.
Set in the year 2035, The Martian centers around Mark Watney, a lone astronaut who gets abandoned on Mars after the Mars Ascent Vehicle carrying him and his crew members gets threatened by a terrific dust storm. As Watney prepares to evacuate the MAV, he is struck by debris that damages the Telemetry on his suit's bio-monitor, destroying any form of communication with Earth.
He is eventually presumed dead until one day Mindy Park, the NASA satellite planner, observes replaced equipment while reviewing satellite images. Watney is then believed to be alive.
The movie then is a constant to and fro between the people of Earth and Watney on Mars and depicts the struggles of both parties at rescuing or keeping Watney alive until the next Mars mission, scheduled to be launched 4 years later. A classic combination of science-fiction and drama, The Martian is a must-watch for Sci-fi fanatics.
Genre – Science-fiction Drama
IMDb – 8/10
Rotten Tomatoes – 83%
iTunes Apple – 4.5/5
---
Oblivion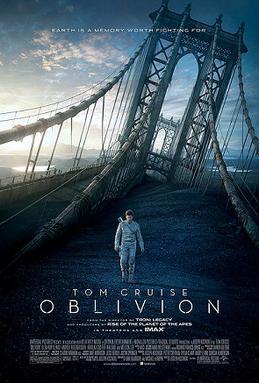 Available at Amazon Prime | Netflix
Written by  Karl Gajdusek and Michael deBruyn, and directed by Joseph Kosinski, starring Tom Cruise as Jack Harper with Olga Kurylenko, Morgan Freeman, Melissa Leo, Nikolaj Coster-Waldau, Zoe Bell, and Andrea Riseborough in supporting characters, Oblivion opens into the post-apocalyptic year of 2077 where the Earth remains destroyed by the extraterrestrial forces with mindwiped human beings preparing to relocate to Titan; the largest moon of Saturn.
Jack Harper, the protagonist of the movie is an electrician who is one of the few alive humans on Earth and is determined to service combat drones to be used to hunt and fight the scavengers; the remaining extraterrestrials and secure the hydro rig generators that convert seawater into fusion power. As Jack traverses the remnants of the New York Public Library and enters his secret cabin, an unknown gadget crashes before him.
He then discovers 5 humans including the unknown woman he had been dreaming about, in a stasis chamber. The movie then unfolds into a dramatic and action-filled scene where scavengers capture Jack and the woman and take them to Raven Rock Mountain Complex where it is revealed that scavengers are in reality, humans disguised to remain protected from the consistent drone attacks.
The story keeps getting impressive when Jack learns that the woman is none else but his wife Julia. A series of actions then follow to tailor the movie into a splendid and action-filled storyline worth watching.
Genre – Science-fiction Action
IMDb – 7/10
Rotten Tomatoes – 53%
Metacritic – 54%
---
Solaris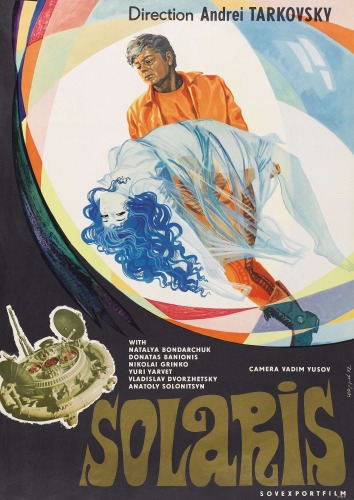 Available at Amazon Prime
Based on the 1961 Solaris Novel by Stanislaw Lem, the movie Solaris, a science-fiction art film directed by the highly revered director Andrei Tarkovsky, is a classic of its time, starring Natalya Bondarchuk as Hari and Donatas Banionis as Kris Kelvin with Vladislav Dvorzhetsky, Anatoly Solonitsyn, and Juri Jarvet in supporting roles.
Genre – Science-fiction Drama
IMDb – 8/10
Rotten Tomatoes – 92%
Metacritic – 90%
---
Orbiter 9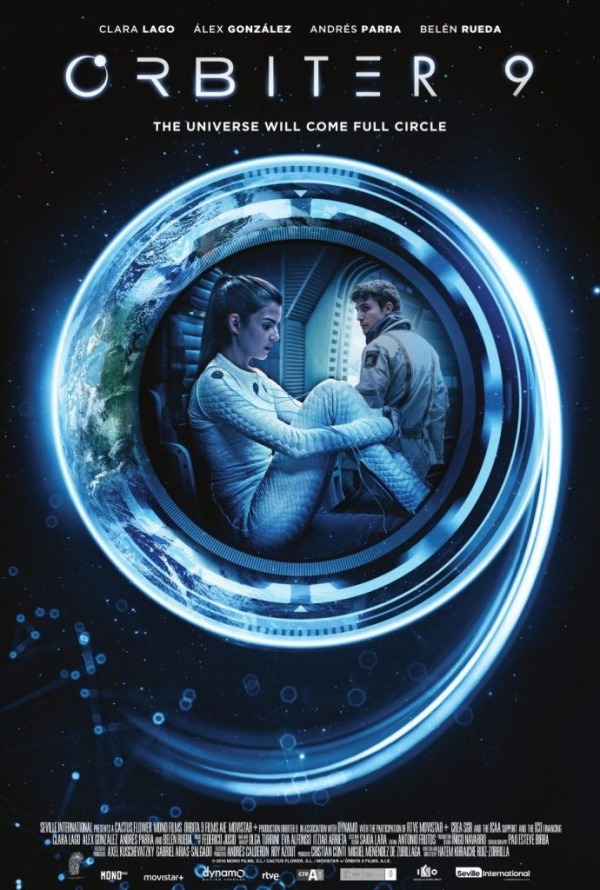 Available at Amazon Prime
Written and directed by Hatem Khraiche, starring Clara Lago as Helena and Alex Gonzalez as Alex with Belen Rueda, Andres Parra, John Alex Castillo, Fernando Campo, Kristina Liley, and Luna Baxter in supporting roles, Orbiter 9, a science-fiction romantic drama is an interesting movie with a unique storyline.
The Orbiter 9 is a carefully twisted and complicated tale of Helena, a young woman in her 20s who has spent all her years on the Orbiter 9 spaceship under the guardianship of Rebecca, the Orbitor's computer, and is enamored with Alex, a maintenance engineer who happens to repair her oxygen supply. It is a movie that will allow you to explore the magic of science-fiction with its unending adventurous detours.
With Alex's entry, Helena's world dramatically upends. Romance, action, fiction, cosmic details, and power-packed performances make the Orbiter 9 one of the most under-rated dramatic and moving science-fiction action movies of all time. You may want to watch it from a distinct perspective to thoroughly feel the characters and enjoy the storyline.
Genre – Science-fiction Action
IMDb – 5.9/10
Rotten Tomatoes – 67%
Letterboxed – 2.7/5
---
The Giver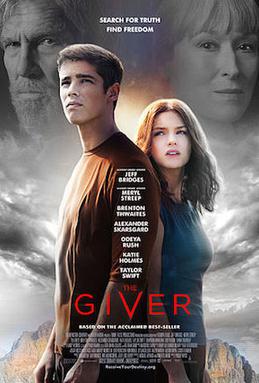 Available at Amazon Prime | Netflix
Based on the adult dystopian novel "The Giver", the movie The Giver, written by Michael Mitnick and Robert B. Weide, and directed by Phillip Noyce, starring Brenton Thwaites as Jonas, Taylor Swift as Rosemary, Jeff Bridges as the Giver, and Odeya Rush as Fiona, with Meryl Streep, Alexander Skarsgard, Cameron Monaghan, Katie Holmes, and Emma Tremblay in supporting Characters, is a dystopian science-fiction drama film.
The movie opens into a dystopian world ruled by the elders where pain and suffering along with happiness and freedom have been removed from the human systems. Introduced, is a Receiver of Memory who guards all members of the community from pain and sadness by holding all their memories, alone. Jonas, a young boy in his eighteen is chosen to be the next receiver who ends up being a rebel.
He not only stops taking medications to prevent dreaming about Fiona, a girl he likes but also ends up sharing his memories with a baby called Gabriel with whom he develops a unique connection.
The story then unfolds into Jonas's quest to release memory and color into his community which can be achieved only if he travels past his community border to "elsewhere". Jonas's hustle to achieve freedom for all, against the elders of the community is magnificent, gripping, and worth watching.
Genre – Science-fiction Science-fiction
IMDb – 6.5/10
Rotten Tomatoes – 35%
Metacritic – 47%
---
Interstellar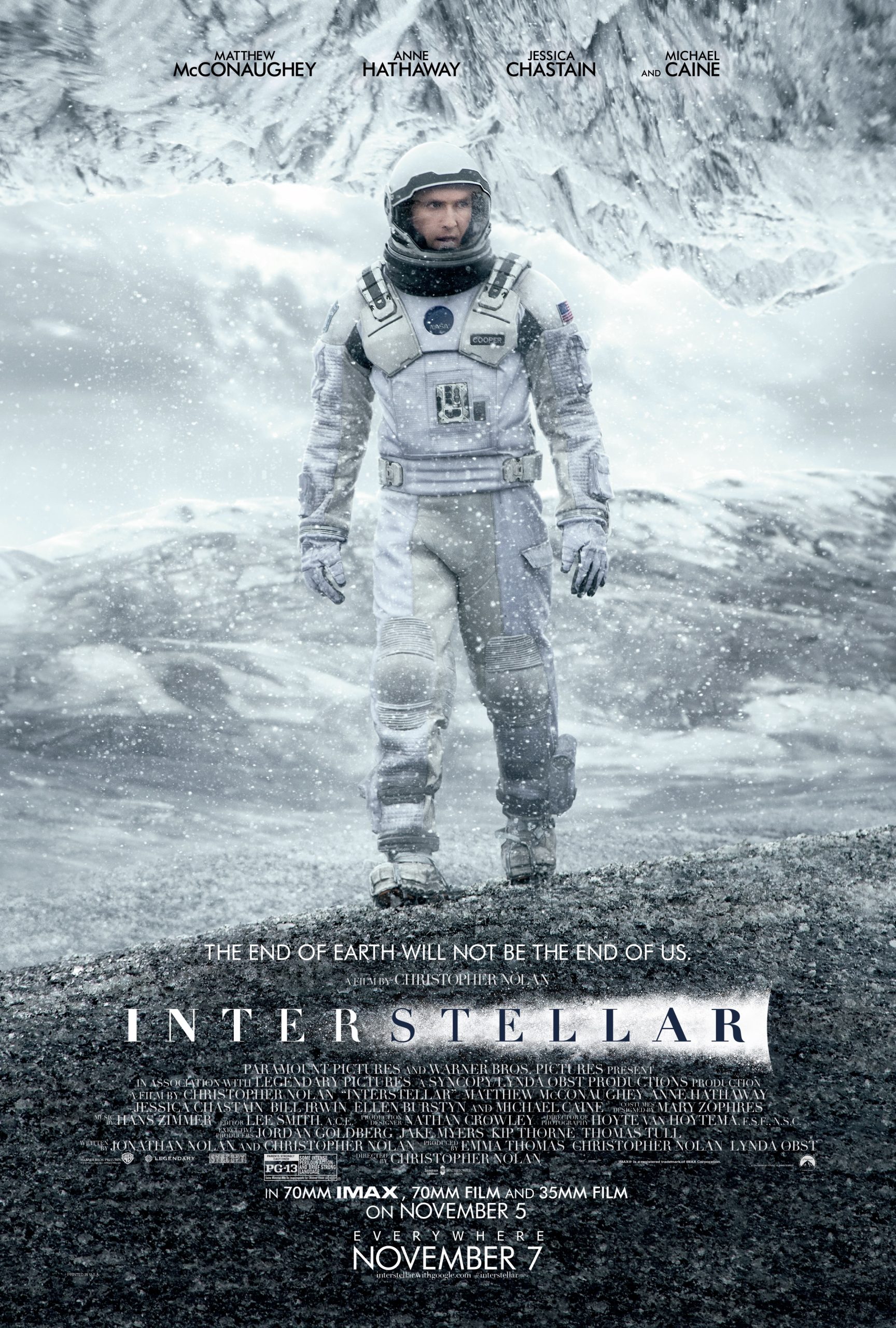 Available at Amazon Prime | Netflix
Co-written and directed by Christopher Nolan, starring Matthew McConaughey as Cooper, Anne Hathaway as Brand, Jessica Chastain as Murph, Casey Affleck as Tom with Michael Caine, Bill Irwin, Ellen Burstyn, and many others in supporting roles, Interstellar is a classic of its time that witnessed a crazy hit at the Box Office in 2014 and continues to remain highly admired and revered amongst viewers.
With the recurring disasters on earth and the continuous exploitation by humans, it is inevitable that the future on Earth remains questionable. To ensure that humanity survives, another hospitable planet has to be considered- interstellar travel is the only hope.
A wormhole at the outskirts of Saturn happens to be discovered that opens an avenue to 12 potentially sustainable planets positioned close to Gargantua, a black hole. Out of the 12 astronauts who volunteer to examine these planets; Laura Miller, Wolf Edmunds, and Dr. Mann, return with pragmatic results.
Professor Brand then concludes two plans to save and preserve humanity. Plan A requires developing gravitational propulsion theory while Plan B requires the Endurance Spacecraft with 5000 frozen embryos to be launched to settle a potentially habitable planet. Cooper, the protagonist of the movie, is now ordered to pilot the Endurance.
Before leaving, he gives his daughter Murphy his wristwatch. Then begins the examination of Laura Miller, Wolf Edmunds, and Dr. Mann's planets.
The parallel growth of Murphy on earth and her interest in science leads her to become a scientist who discovers the failure of Plan A. Death, lies, and the quest to survive, follow on Mann's Planet and the movie then takes thoroughly thrilling, and interesting turns worth watching.
Genre – Science-fiction adventure
IMDb – 8.6/10
Rotten Tomatoes – 72%
Facebook – 4.1/5
---
The Adjustment Bureau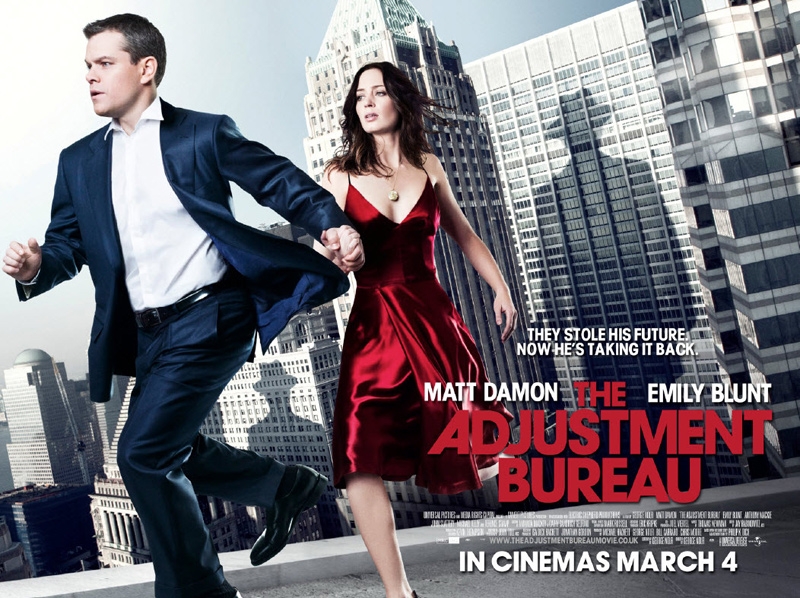 Available at Amazon Prime
Inspired by "Adjustment Team" written by Phillip K. Dip, the movie "The Adjustment Bureau" is written and directed by George Nolfi and is adapted into a science-fiction romance thriller genre.
Genre – Science-fiction Romance. Starring Matt Damon as David Norris, Emily Blunt as Elise Sellas, Anthony Mackie as Harry Mitchell, Michael Kelly as Charlie Traynor, John Slattery as Richardson, and Terence Stamp as Thompson with Anthony Ruivivar, Pedro Pascal, Lauren Hodges, and Jennifer Ehle in supporting roles, the adjustment bureau completely stole the show back in the year 2011.
The story unfolds with David Norris, an aspiring politician eyeing a seat in the U.S Senate who happens to observe that the series of events in his life are not really incidental but carefully planned and executed by the men of a mysterious group called the adjustment bureau. In parallel, he also happens to fall in love with Elise Sellas, a gorgeous ballet dancer.
The men of the adjustment bureau conspire to keep him away from Elise and promise a fruitful future. David is now left to choose between a predetermined path for his life without Elise or a risky, uncertain life against all odds with Elise. The choices he makes give the movie interesting twists worth watching.
IMDb – 7/10
Rotten Tomatoes – 71%
Vudu– 4/5
---
Valerian and the City of a Thousand Planets
Available at Amazon Prime
Inspired by Valerian and Laureline, a science-fiction comic series written by Pierre Christin, the movie Valerian and the City of a Thousand Planets is written and directed by Luc Besson. This 3D space Opera film, starring Dane Dehaan as Valerian, Cara Delevingne as Laureline, Rihanna as Bubble, Ethan Hawke as Jolly The Pimp, with Clive Owen, Kris Wu, Herbie Hancock, John Goodman, Rutger Hauer in supporting characters received mixed responses from the audience despite its excellent casting.
The Valerian and the Laureline are the guardians of the universe who ensure peace and order throughout thousands of human territories. Alpha, a vast ever-growing metropolis that remains home to diverse species from various planets that gather there to share knowledge and expertise, is threatened by a dark force ambitious to ruin the peaceful city.
The Valerian and the Laureline must now defy and compete against time to identify and find out the reason behind the menace to safeguard Alpha as well as the future of humanity.
Genre – Science-fiction Action
IMDb – 6.5/10
Rotten Tomatoes – 47%
Metacritic – 51%
---
Gravity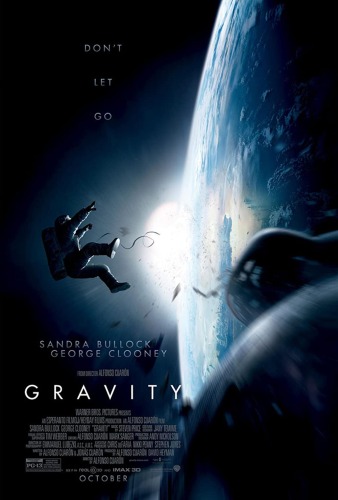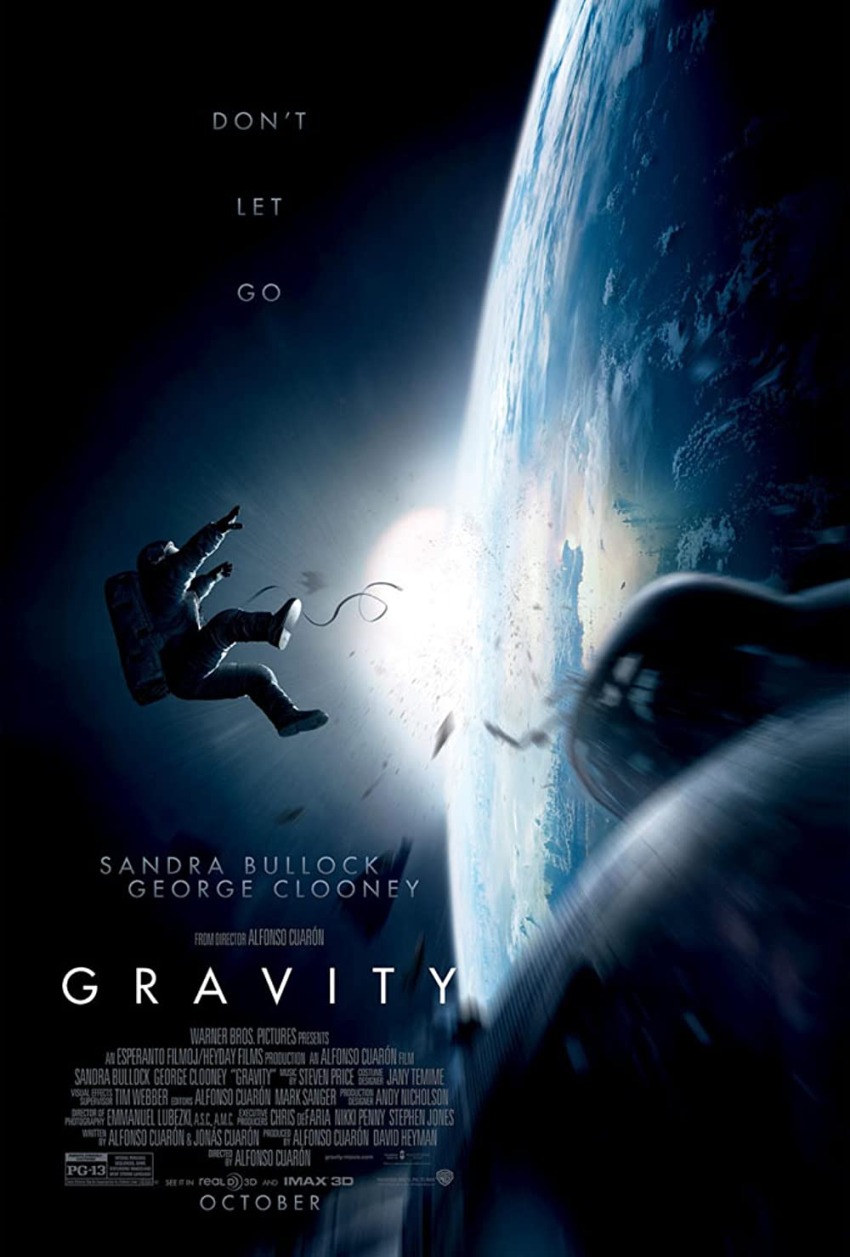 Available at Amazon Prime | Netflix
Co-written, Co-edited, produced, and directed by Alfonso Cuaron, starring Sandra Bullock as Ryan Stone, George Clooney as Matt Kowalski with Ed Harris, Phaldut Sharma, Orto Ignatiussen in supporting roles, the movie Gravity made an excellent hit at the Box Office.
This science-fiction thriller movie revolves around Ryan Stone, an ambitious medical engineer on her first-ever space shuttle mission and Matt Kowalski, an experienced veteran astronaut on his last-ever space shuttle mission before his retirement. The two happen to be on a routine spacewalk until a disaster strikes leaving them stranded in space with no means to connect to the earth.
Fear and panic with just each other's company lead them to desperately resort to a series of attempts to return to earth. A spine-chilling movie that will keep you on your toes; Gravity is a must-watch for science-fiction thriller fanatics.
Genre – Science-fiction Thriller
IMDb – 7.7/10
Rotten Tomatoes – 96%
Metacritic – 96%