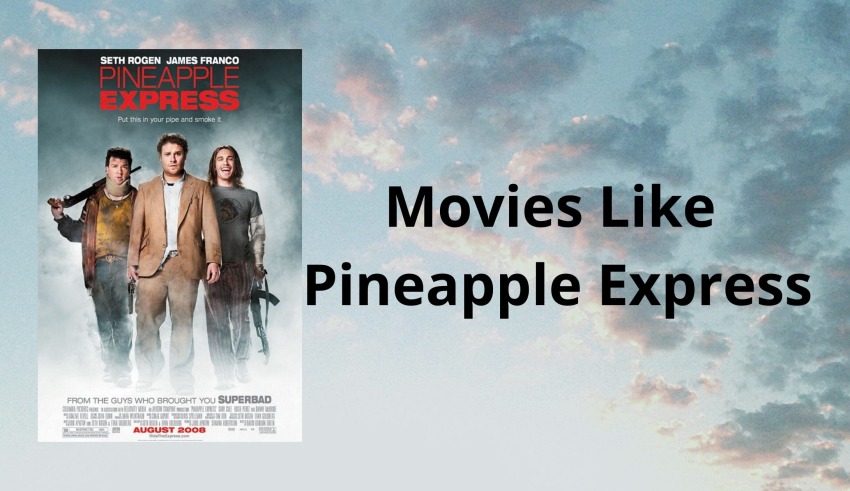 The Rogen-Apatow-Goldberg collaboration has given us some of the best comedies of the decade. A fine example of the trio's work is Pineapple Express. The Movie revolves around a pot dealer and a process server on the r from a corrupt police officer and a hitman. The film was a fit amongst audience fond of the comedy-action genre, and there were also talks about a possible sequel. But since that didn't happen, here are some similar movies Like Pineapple Express. If you're a fan of  Movies Like Pineapple Express, you're probably in for the humor, friendships, drama, and stoner themes. So if you want your movie nights to take more hits, we're here with some incredible recommendations.
Given below are the 10 best movies like Pineapple Express.
Harold & Kumar Go to White Castle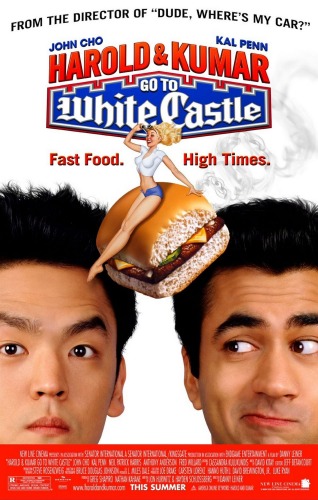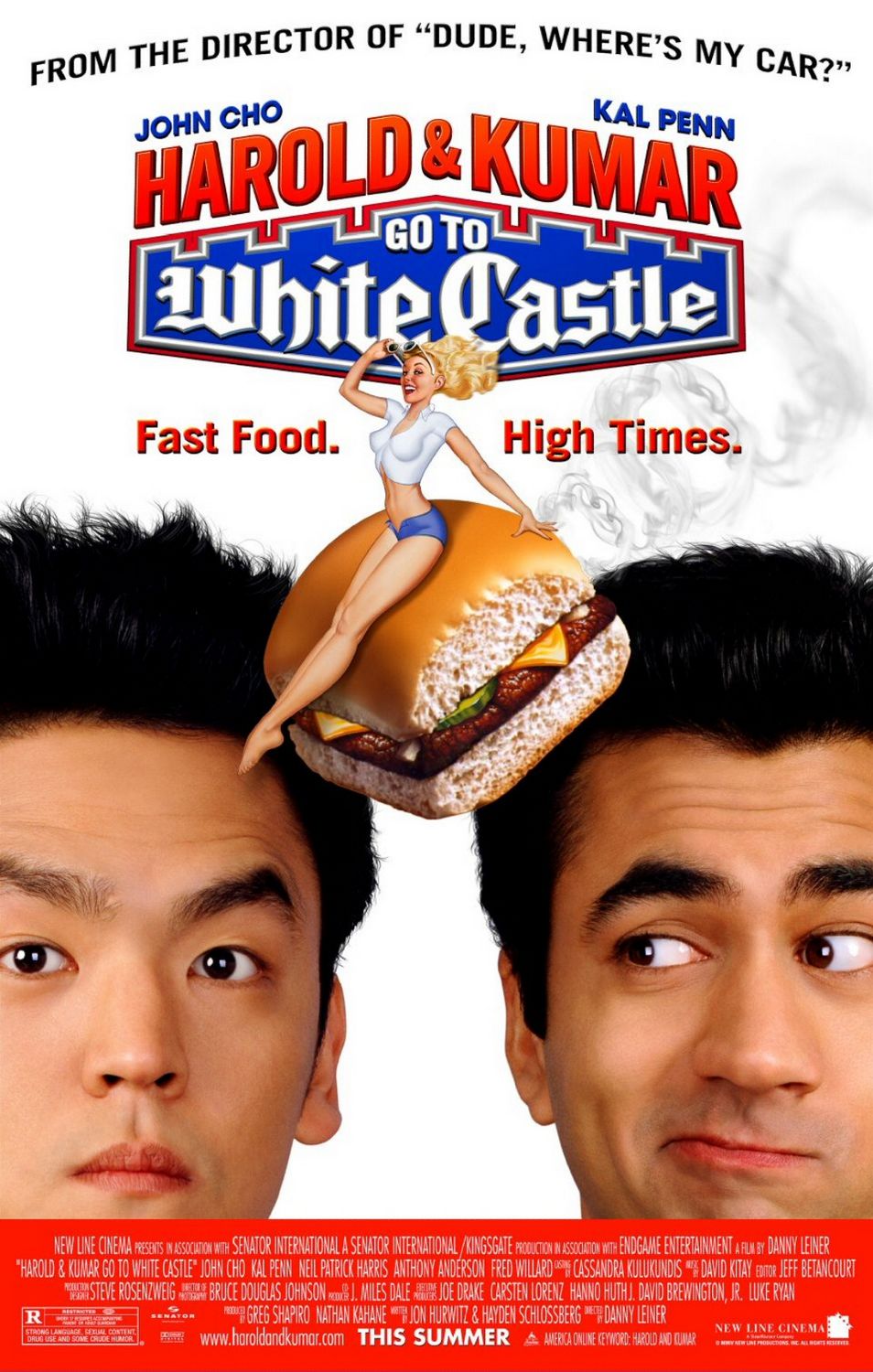 Available at Amazon Prime | Netflix
Harold and Kumar Go to White Castle is not like your typical stoner comedies. Directed by Danny Leiner, the film is a buddy stoner comedy film. The film has gained a large fan base because of its likable lead characters and subversion of several racial stereotypes. Harold is a nerdy accountant and Kumar is an irrepressible friend. The two of them get stoned while watching television and are intrigued by watching a White Castle TV commercial.
Since a burger is what they crave the most, the two of them assume there must be a branch near them. They embark on their quest to find that White Castle burger in the middle of the night. However, their journey isn't as seamless as they expected.
Their journey leads them to New Jersey and a lot of awkward encounters. Their adventure includes a racist police officer, a raccoon, and a very horny Neil Patrick Harris cameo. The film is crazily inventive, warm, and hysterically funny. The audience comes for the stoner comedy but ends up staying for the warm performances from the spot-on characters. There is definitely a beguiling and sweet charm to the film, making it so likable. 
---
Lock, Stock and Two Smoking Barrels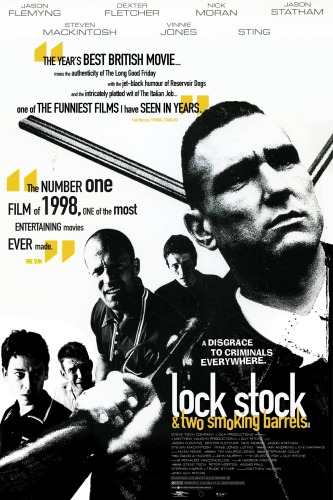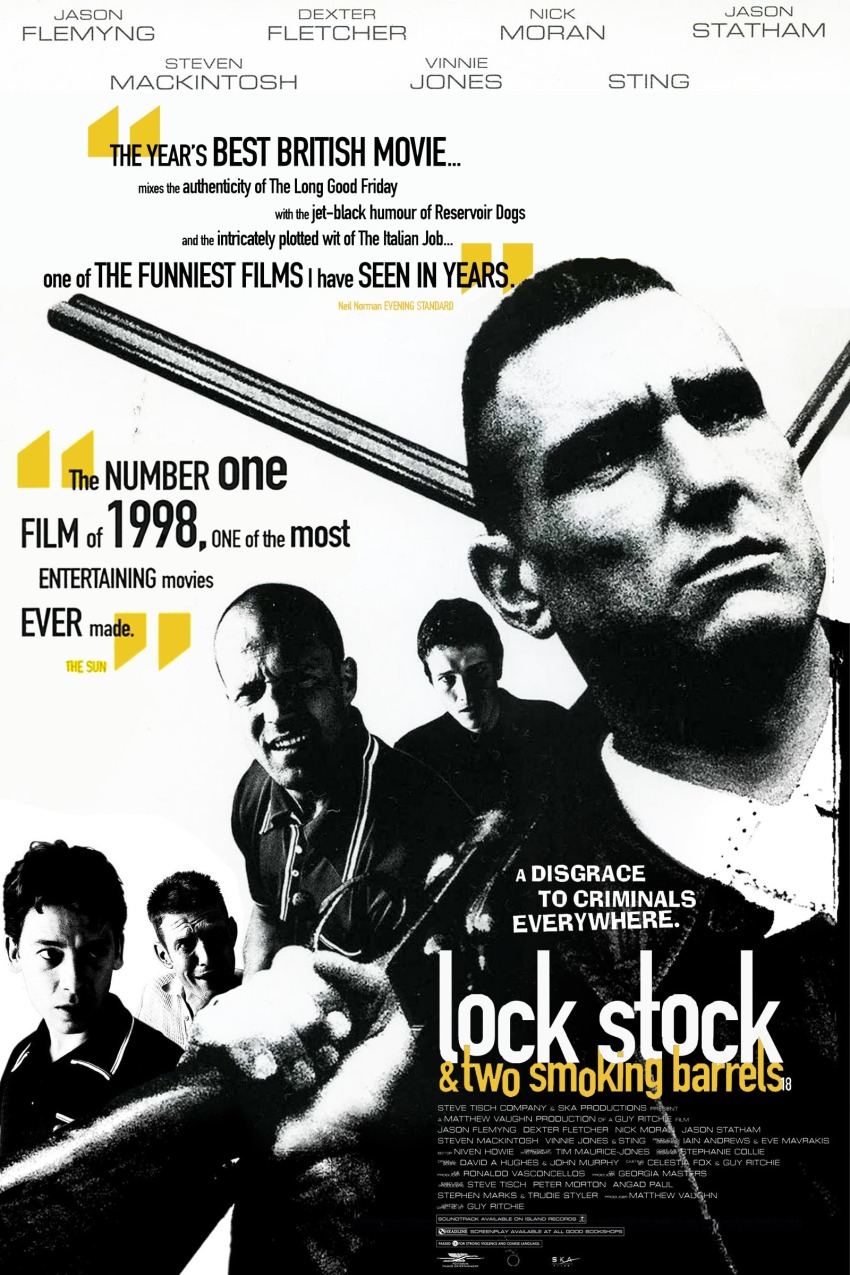 Available at Amazon Prime | Netflix
Twisted and grimmy, Lock, Stock, and Two Smoking Barrels is a witty crime black comedy. The film is directed by Guy Ritchie and stars spot-on ensemble cast members. The plot revolves around a heist gone wrong, and a series of crimes followed thereafter. Eddy manages to convince his three friends to club some money together for a very high-stakes poker game.
The game is played against Hatchet Harry, the infamous local crime boss. Eddy loses the game as Harry cheats. And the cost of losing is to pay back 500k pounds. In case he isn't able to pay him back, he will have to hand over his dad's pub to the local criminal. The four friends desperately wait for their neighbors to steal from some drug dealers. And they further decide to rob the robbers themselves.
So as expected, the number of criminal parties by the end multiply. And things further take a twist when an antique double-barreled shotgun is no longer to be found. The film hits the ground differently with several twists, turns, and adventures. It will definitely give you some edge-of-the-seat sweats and stomach hurting bolsters of laughter. The film doesn't lack energy anywhere, and the roles are just as crude as the humor. This might be Guy's Richie's best work or at least, one of his best masterpieces. 
---
The Interview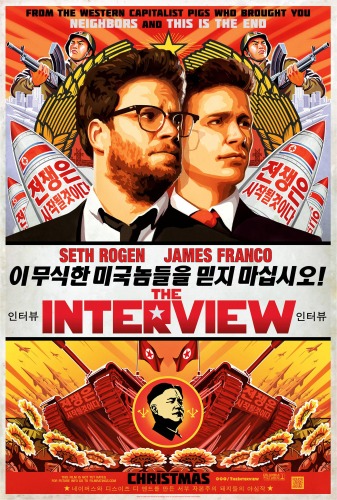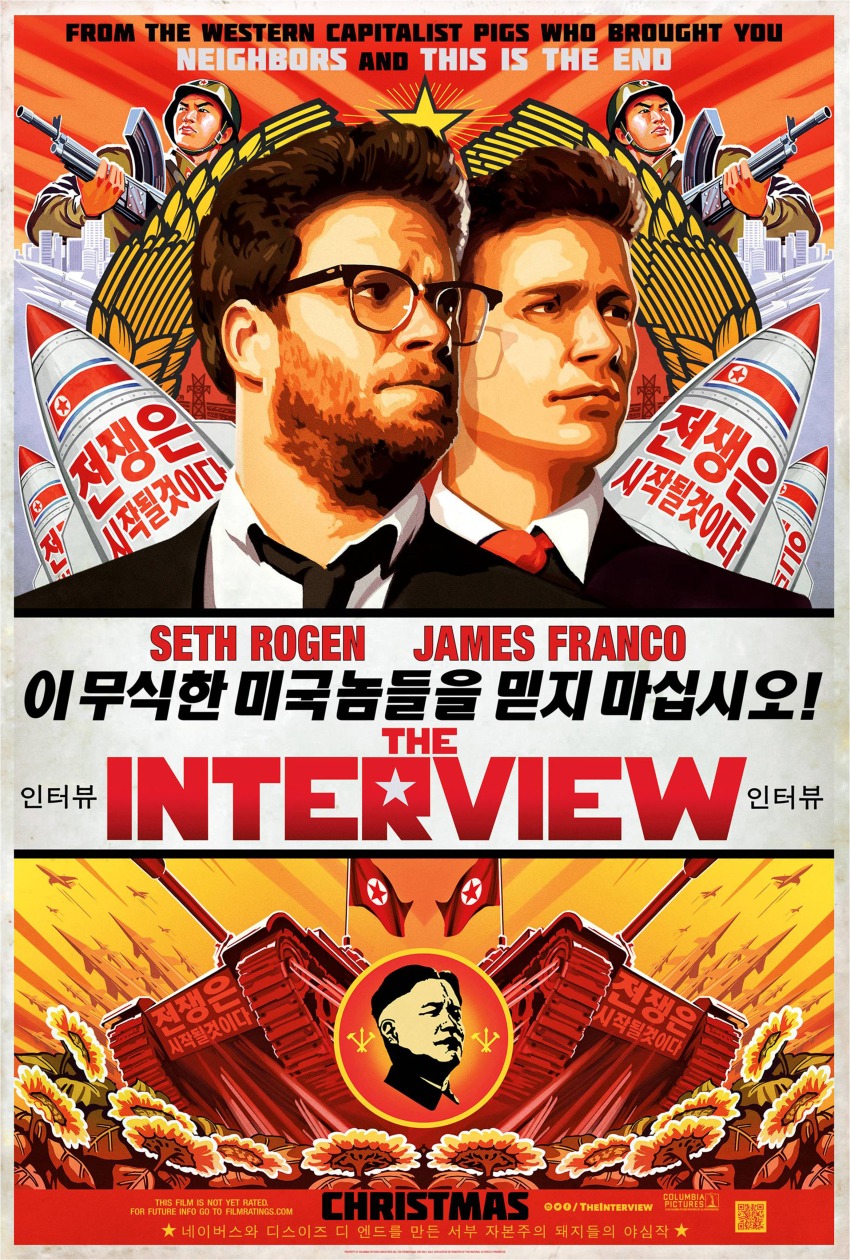 Available at Amazon Prime | Netflix
Directed and co-produced by Evan Goldberg and Seth Rogen, The Interview is an action and poetical black comedy film. The film is based on a story that Dan Sterling co-wrote with Goldberg and Rogen. The film stars James Franco and Rogen as the lead roles, amongst other supporting roles. Producer Aaron Rapoport and Dave Skylark are the duos behind "Skylark Tonight", a popular tabloid TV show.
They both learn that Kim Jong Un of North Korea is a huge fan of the show. In a hope to legitimize themselves as real journalists, they successfully score an interview with him. But things take a twist when they get appointed with a greater and more dangerous mission.
As the duo are prepping and setting everything up for their journey, the CIA steps in. and they are recruited and assigned to assassinate the dictator. And without a doubt, they are the least qualified men imaginable for the mission. The film offers bolsters of laughs delivered by the likable leads. Not to forget, the film is interesting and will keep you engrossed until the very end. 
---
Superbad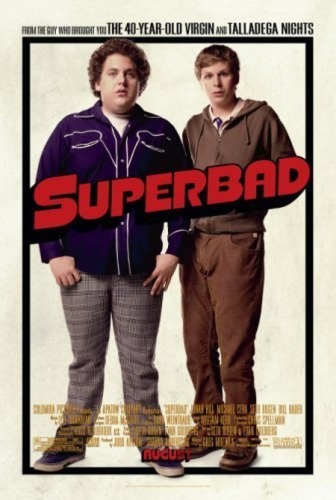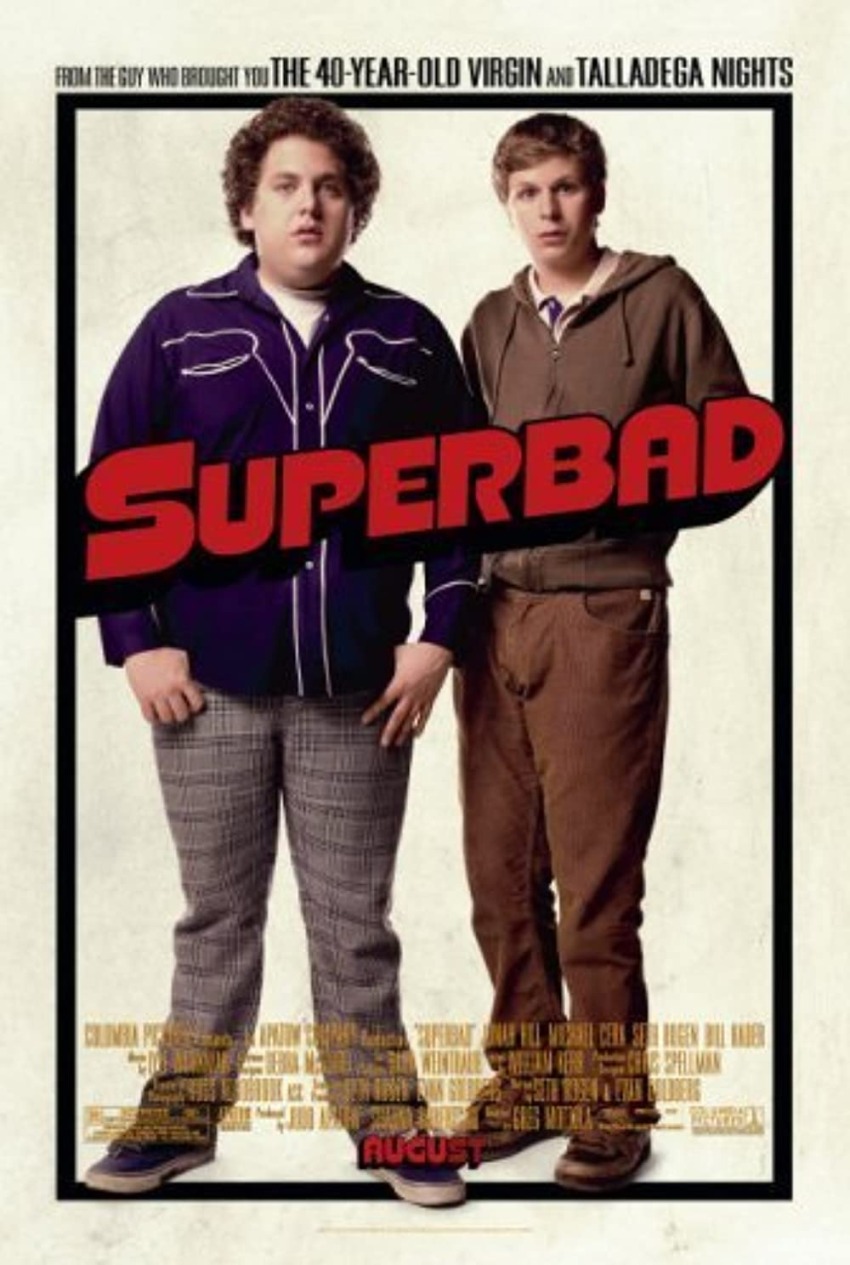 Available at Amazon Prime | Netflix
Directed by Greg Mottola, Superbad is a coming-of-age comedy movie. The film stars Michael Cera and Johan Hill as lead stars playing the roles of Evan and Seth. Seth and Evans are two high school seniors and the best of buddies. They are about to graduate very soon and have high hopes for their graduation party. Although they weren't likely to get invited to the party, they manage to get an invite through another nerdy friend Fogell.
They want to be a part of the in-crowd so they hope to take some steps to blend in. Their plan is to score some breeze and babes, as they want to start their kick-start college life with experiences and adventures. But things don't always go as planned, as Fogell gets into trouble with a couple of cops. Their self-proclaimed mission further gets complicated owing to their separation anxiety.
Moreover, even if they manage to score some alcohol, what next? After all, their sexual start cannot be the only site of passage. The film accurately captures the awkwardness of high school years and friendship. Although it first seems like a film of nerds trying to get into parties, a lot of wisdom is gained as the night passes by. It accurately documents an insight into the scary minds of adolescents. 
---
21 Jump Street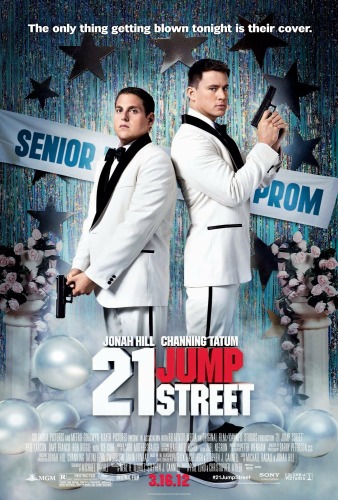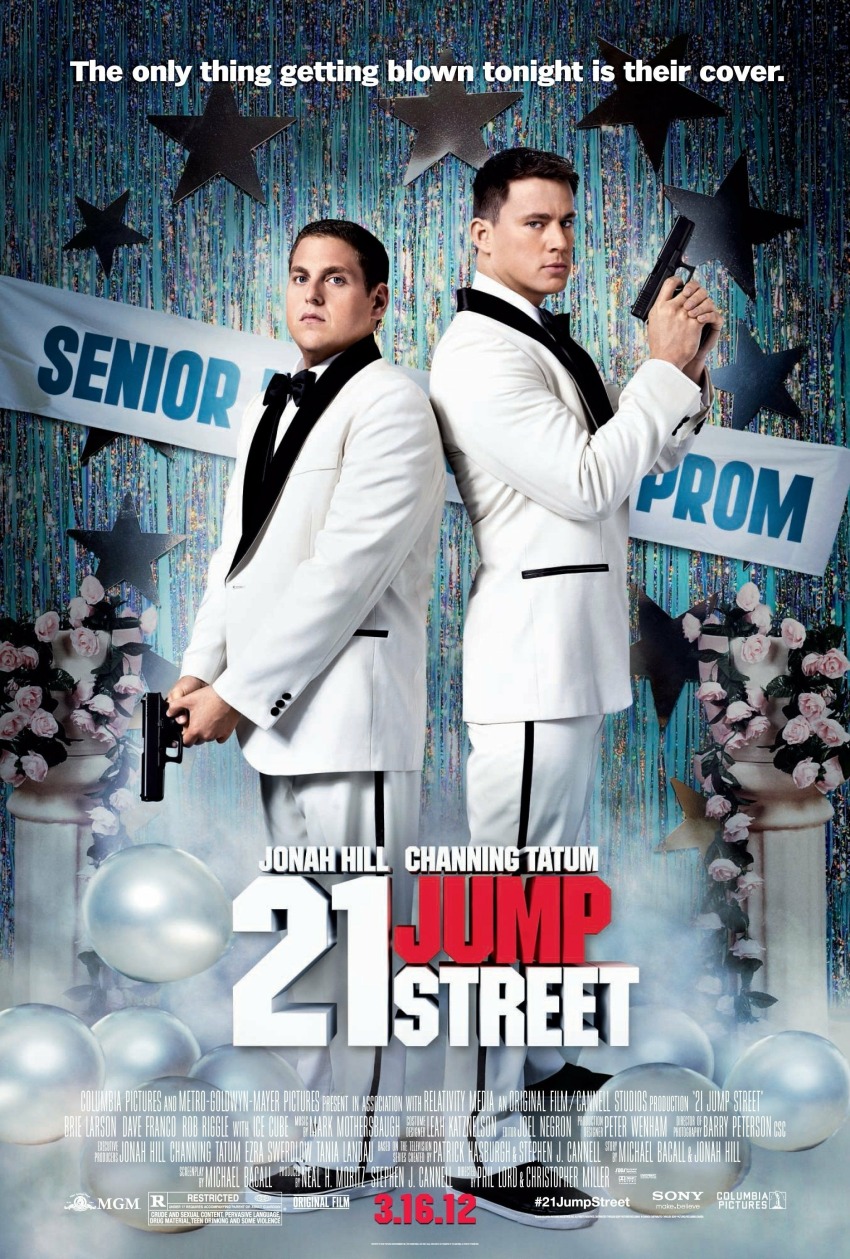 Available at Amazon Prime | Netflix
Smart and nostalgic, 21 Jump Street is another close recommendation to Movies Like Pineapple Express. Directed by Christopher Miller and Phil Lord, the film is a cop buddy action-comedy.  The film is an adaption of a TV series of the same name that aired from 1988 to 1991. The movie stars Channing Tatum and Johan Hill as two undercover cops. Jenko and Schmidt were high school students back in 2005 and by 2012, they are rookie cops.
Although the two have little in common, they're paired together for an undercover mission. As a result of a screw-up, they are sent back to high school as students to solve a drug case. Their guns are traded for books and off they go on a nostalgic journey. But contrary to their expectations, high school isn't the same as before anymore. But one thing that hasn't changed is teenage anxiety and terror.
Things get even more complicated as Schmidt starts falling for Wendy during Peter Pan auditions and Jenko falls for over-achievers. Their operation is further threatened as Schmidt starts getting delusions of grandeur. The film offers some rowdy mainstream comedy giving the audience laugh-out-loud moments. Their adventures together are a source of nostalgic pleasure and raucous comedy for the audience.
---
Bridemaids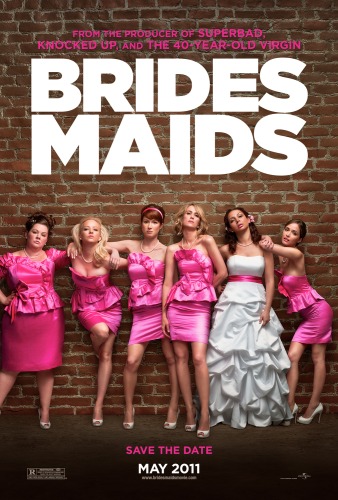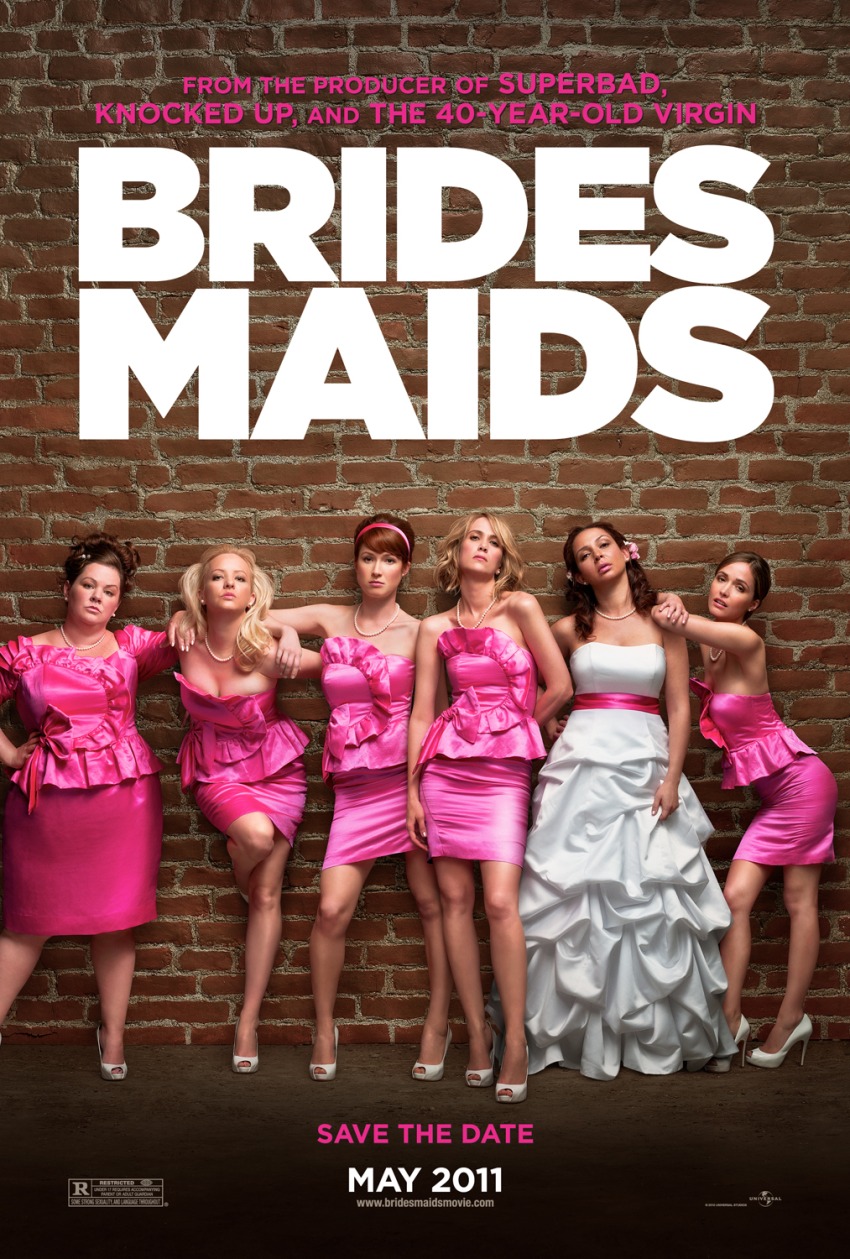 Available at Amazon Prime | Netflix
If you are here for the heart and humor, Bridesmaids is one of our standout options. There's a reason behind the film bagging an Oscar nomination, something rare for comedies. Directed by Paul Feig, Bridesmaids is a female-driven comedy film. The film mainly stars Kristen Wiig, Rose Byrne, and Maya Rudolph. Annie is a single woman living a very messy life. And things get even messier when her best friend, Lillian decides to get married leaving Annie as a single bridesmaid.
Although Annie is practically broke and lovelorn, she survives some expensive wedding rituals being the bride's go-to bestie. However, she is determined to make everything perfect which only makes things messier.
Since she has only one chance to make things right, things get even tougher with Helen always trying to steal her thunder. So will she be able to pull it off being broke, or will everything will fall into pieces? The film is a combination of a fun script and smart performances. With big brash laughs, female friendships, and struggles of adulthood; it explores a variety of themes. 
---
Super Troopers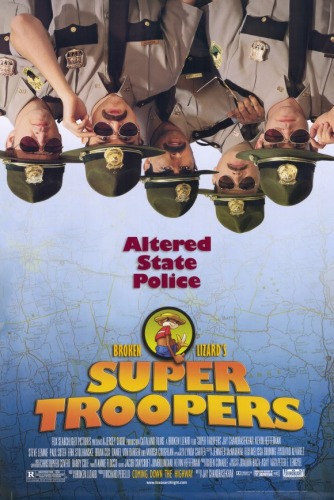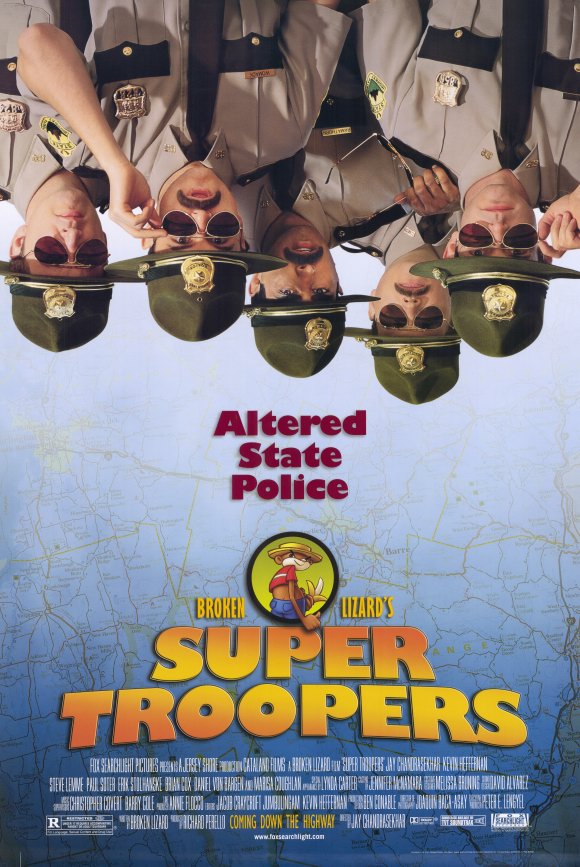 Available at Amazon Prime | Netflix
Directed by Jay Chandrasekhar, Super Troopers is undoubtedly a superb comedy film. If you are a fan of some silly comedy, you shouldn't miss out on this gem. Farva, Rabbit, Mac, Thorny and Foster are two Vermont state troopers. These five are over-enthusiastic yet under-stimulated, intending to raise hell on the highways.
They constantly keep the motorcycle riders on road keep an eye towards the rearview mirror. However, these avid pranksters must put an end to their ruckus because of an ongoing feud. The feud is between the state government and the local cops over a trivial matter. But that is only until a dead body is found, probably related to a probable drug ring. This is where the super troopers step in as an attempt to solve the mysterious crime.
And of course, outdo the local cops and save their jobs. This cult comedy is known to be outrageously funny amongst the audience. Sometimes even moronic, Super Troopers continues to remain a genuine comedy with a tinge of occasional mystery and some twists. Although there's no lead actor in the film, together they make the perfect team. 
---
Go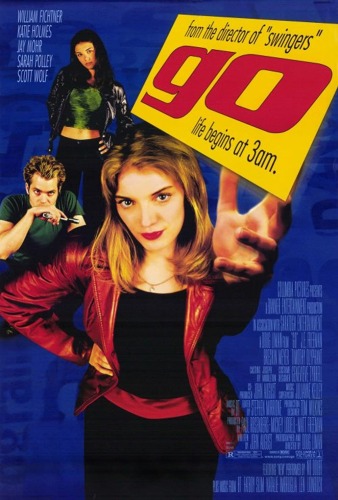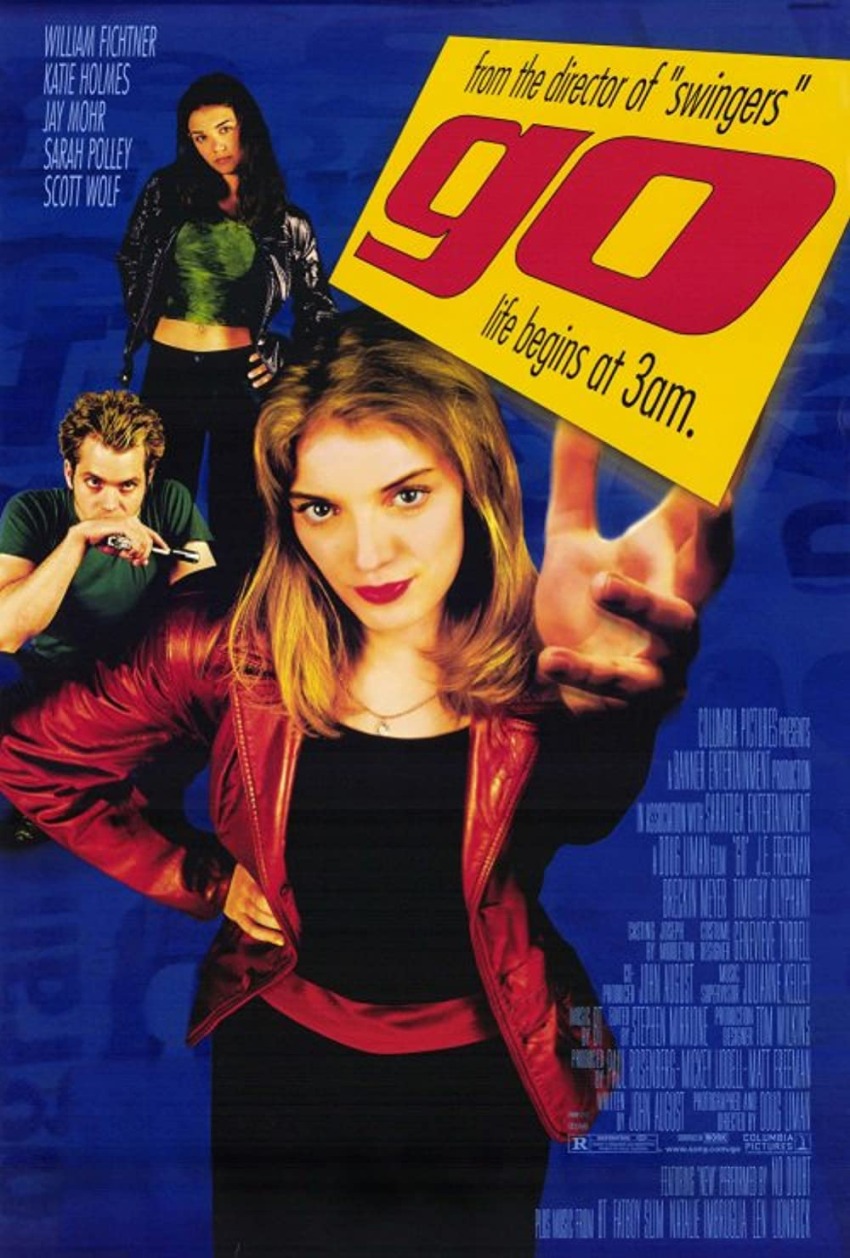 Available at Amazon Prime | Netflix
Directed by Doug Liman, Go is one of the most engrossing crime comedies out there. Its incredible visuals and sharp dialogues make the film quite entertaining at an exhilarating pace.  The film is known for its intertwining plot revolving around a drug deal aftermath narrated from 3 different perspectives. Simon works as a clerk at a grocery store, who occasionally sells drugs from his cash register for some extra bucks.
Zack and Adam are two soap opera actors who come on a quiet Christmas Eve looking for some Ecstasy. Still the things take a turn when Simon wasn't the one on shift, instead, Ronna was covering his shift. But Ronna being desperate for money decides to become an impromptu drug dealer.
little did she know, Zack and Adam were secretly working for Burke, an obsessed narcotics officer. The film is packed with sufficient incidents and heavy plotlines to make up for 3 films. It is audaciously structured, frenetic, and undeniably entertaining.  So if you're looking for something consistently engaging and occasionally spellbinding, this is the one. A weekend watching Go is never wasted!
---
We're The Millers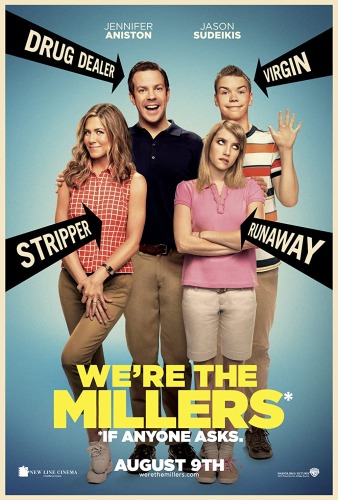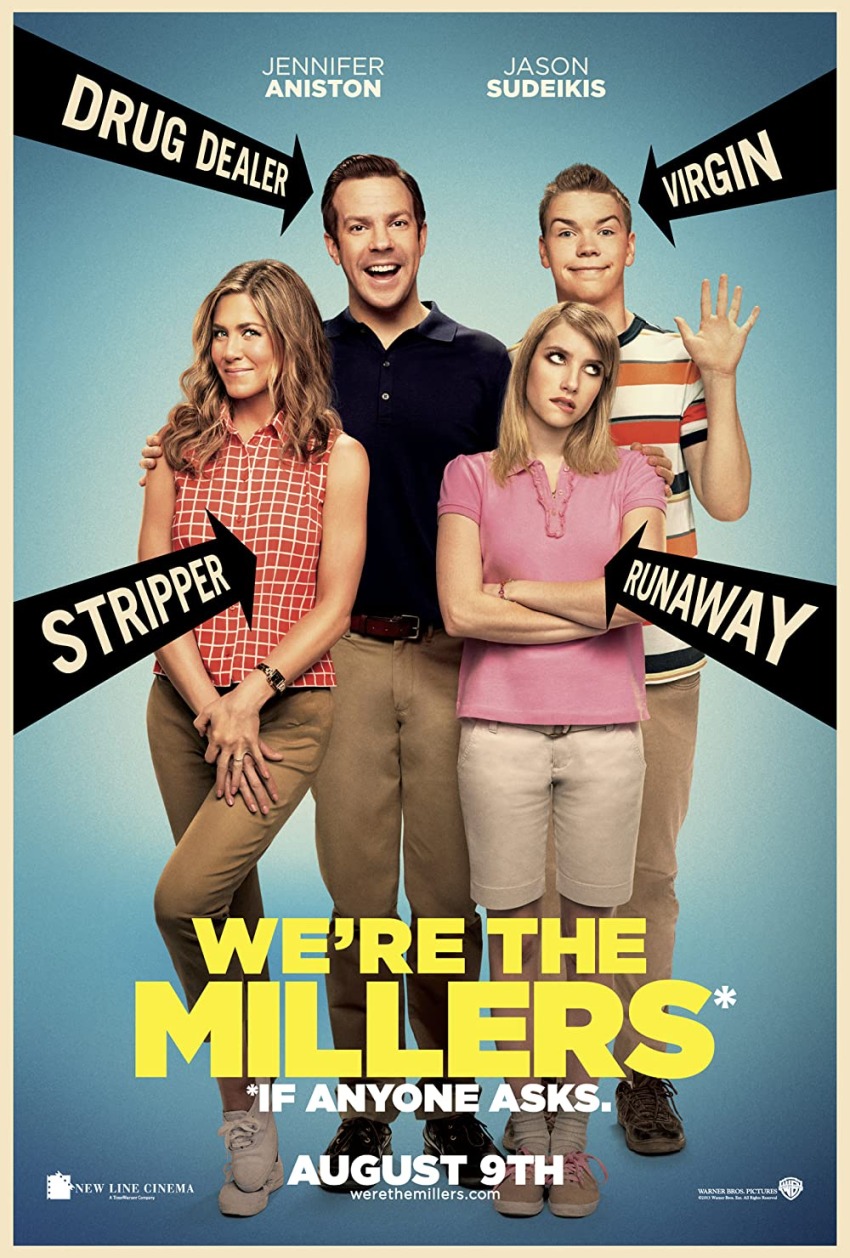 Available at Amazon Prime | Netflix
We're the Millers is one of the unique comedies with a woman in the lead role. Directed by Rawson M. Thurber, it is a crime comedy film. The movie stars Jennifer Anniston, Emma Roberts, Jason Sudeikis, and Will Poulter amongst other supporting characters. 
But what happens when a dealer, stripper are placed under the same roof with two ruckus kids? David is a small-time dealer who loses his stash and cash trying to help a bunch of teens. As a consequence, he is in big-time trouble with his supplier.
If he wants to wipe the slate clean, he must head over to Mexico to pick up his supplier's latest shipment. He sets a foolproof plan to accomplish his mission. Creating a fake family with a stripper wife, he leaves for Mexico in an RV. But their wild weekend is sure to hit a bang with unexpected twists. If you're looking for some lightweight comedy, this is quite an amusing watch. 
---
Scott Pilgrim vs. the World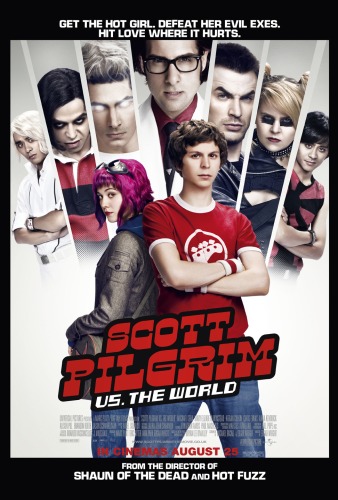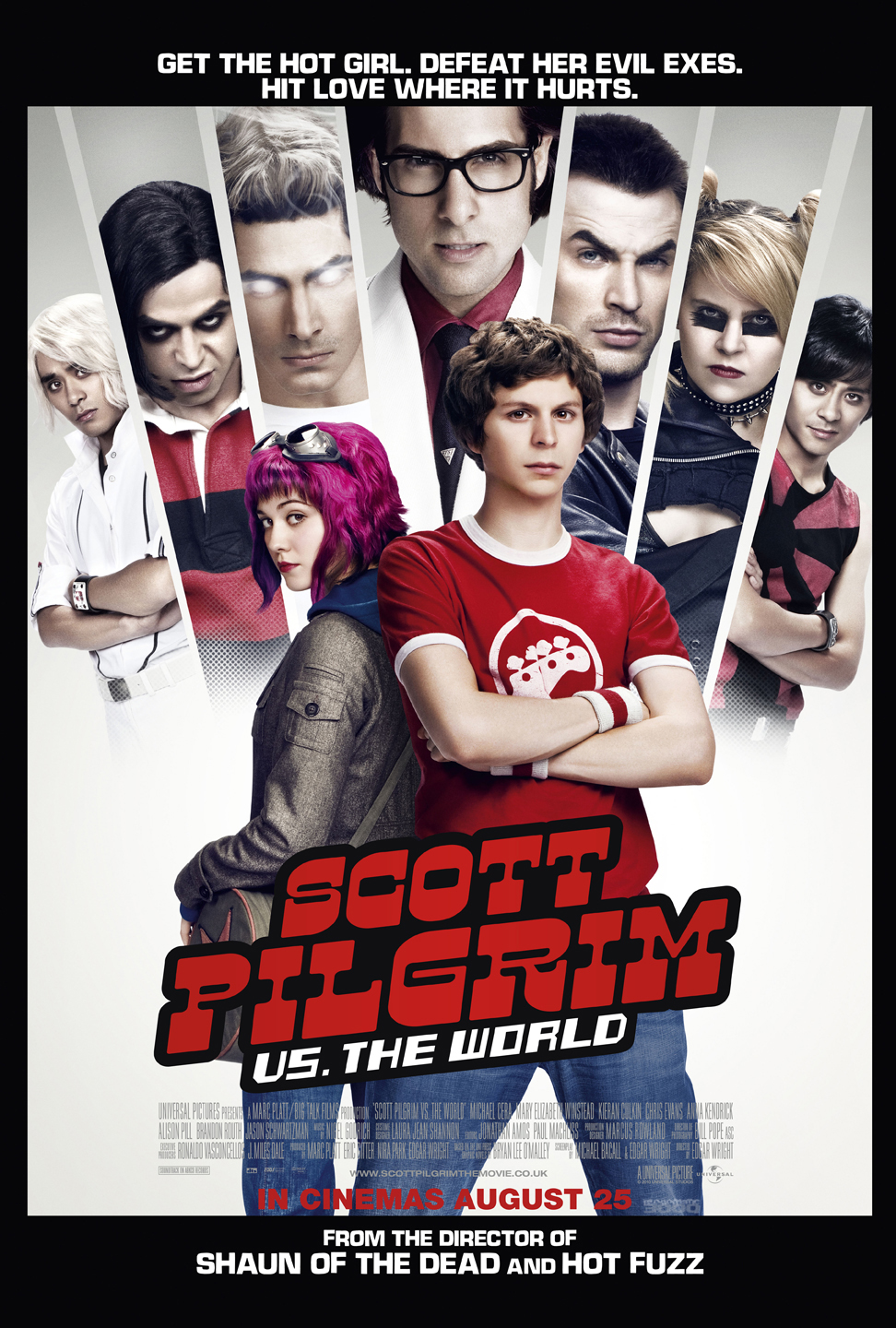 Available at Amazon Prime | Netflix
Co-written, directed, and produced by Edgar Wright, Scott Pilgrim vs. the World is an action-comedy romantic film. The movie is based on Scott Pilgrim, a graphic novel series written by Bryan Lee O'Malley. The movie stars Michael Cera as a slacker musician and Mary Elizabeth Winstead as his girlfriend with 7 evil exes. A bass guitarist for a garage rock band, Scott has never faced an issue making girlfriends.
But getting rid of them is surely a challenge for him. But things change when Ramona Flowers enters her life, with quite heavy baggage. Her baggage comes in the form of 7 evil ex-boyfriends.
They will not stop until they eliminate Scott. Scott must fight with each one of them to death if he wants to win Ramona's heart. The film is quite funny, inventive and fresh. With a unique plot and a talented cast, it is sure to keep the audience entertained, amused, and hooked. The film is light as a feather and stands out as an original adaptation.
Conclusion
In a mood to binge-watch some great comedies? Here's your list of harrowing, touching yet constantly amusing films. If you are looking for some fun time during your chill hours, make sure to tune into these. So grab some munchies and enjoy these movies with your pals!