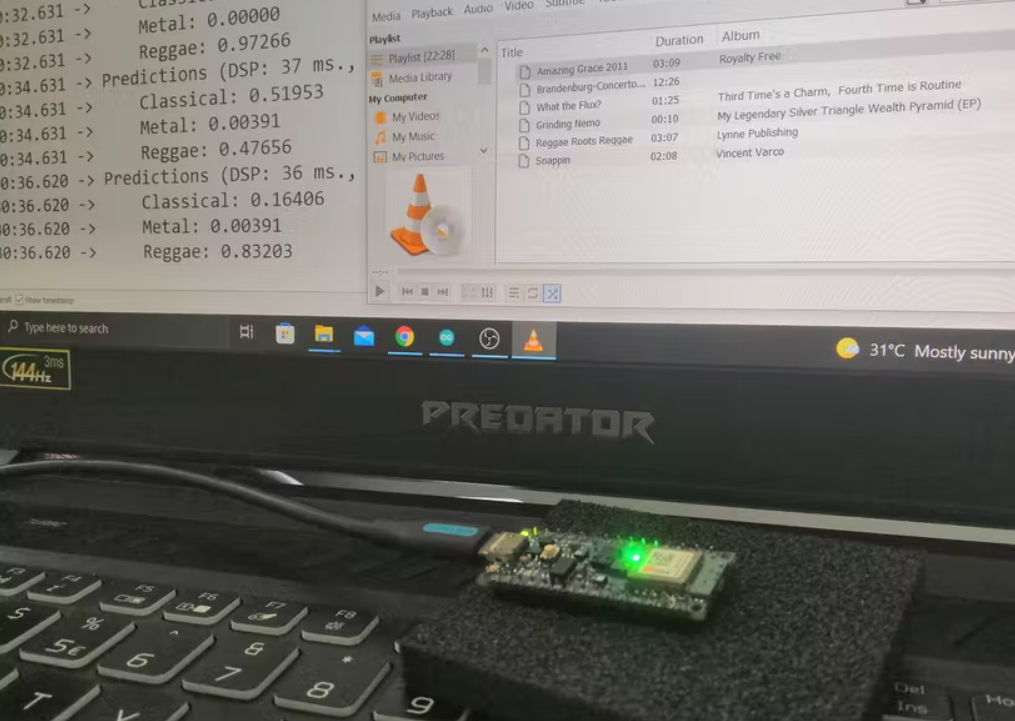 No? Did that segue not work? Well, without dropping another beat, let's rapidly move on to specify that it's a Nano 33 BLE Sense doing the work, via the Arduino IDE. And the maker in question, is one Tronix Lab,
The idea is that you connect up your Arduino, play some of your music and see well it matches up. Just for extra clarity, the onboard LED can light up in different colours per genre, for example, blue for metal and read for classical.
The creator explains that the system uses a GTZAN genre classification system:
"The GTZAN genre classification dataset is the most widely recommended dataset for music genre classification projects, and it was collected specifically for this purpose. In the years 2000-2001, the GTZAN genre collection dataset was compiled. It is made up of 1000 audio files, each lasting 30 seconds."
You can read more about the work on the Arduino community site, Project Hub, where you can find links to the project code, etc.
Taking tracks in a.wav format, the code will sort musical sounds into one of the following genres:
Blues
Classical
Country
Disco
Hiphop
Jazz
Metal
Pop
Reggae
Rock
You can read more on the Arduino website.
And you can read more about the GTZAN Dataset for music genre classification, by the way, here.
Hmmm. It has me thinking, what would be the most category-defying track you could play?
Some funk fusion from the seventies perhaps? Or how about…
[via Twitter @Arduino]