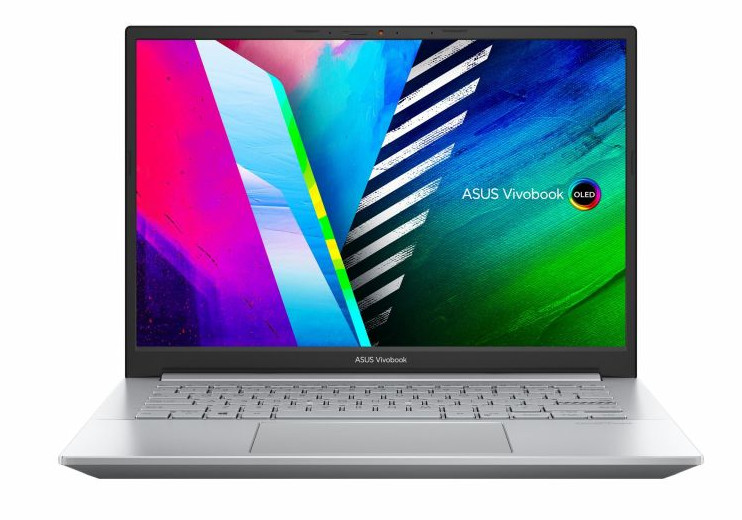 The ASUS Vivobook series of laptops is best known for its sleek and lightweight design, besides being affordable. The brand has launched numerous models under its Vivobook series across price segments. Recently, ASUS India has officially launched the first Vivobook Pro laptop model. It is the most affordable Pro laptop launched ever by the company. Here is a review of the ASUS VivoBook Pro 14 OLED. 
Specifications
Processor: 4.4GHz Intel Core i5 11th Gen 11300H
Operating Systems: Windows 10
GPU: NVIDIA GeForce GTX 1650 Display: 14-inch FHD (2880 x 1080) 90Hz, HDR
Memory: 16GB
SSD: 512GB
Ports: 1 HDMI 2.0, 2 x USB 2.0
1 Headphone/Mic, 1 RJ45, 1 Standard SD Card, Fingerprint, 4 x USB
Connectivity: 802.11ax + Bluetooth
Dimensions: 317.00 x 228.00 x 19.20 mm
Weight: 1.4kg
Battery: 63 Li-ion Battery
Design, Display and Sound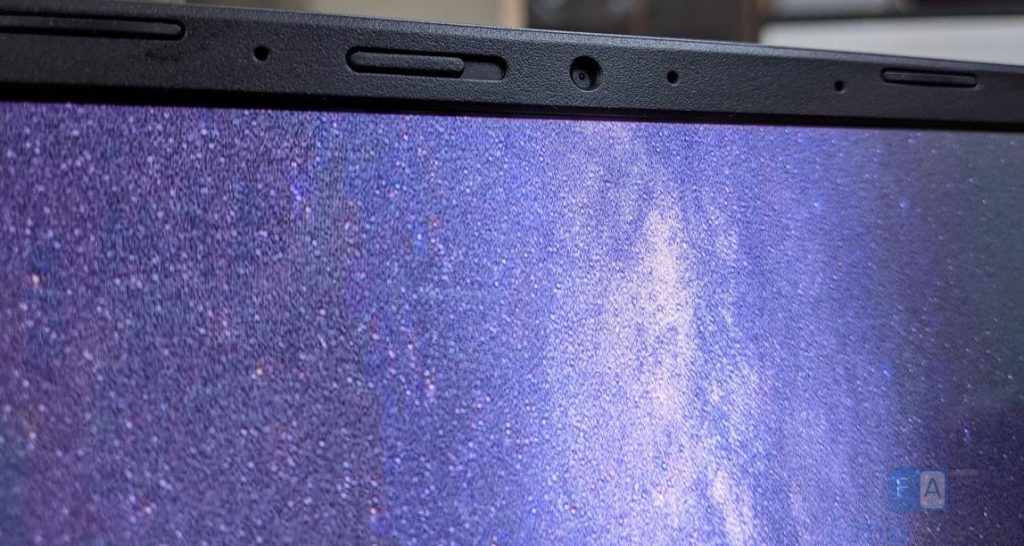 ASUS VivoBook Pro 14 OLED appears to be similar to the other models launched by the company of late. There are some design elements including an
The ASUS Vivobook Pro 14 OLED looks a lot like other Vivobooks that ASUSlaunched this year. On top of that, there are some notable design elements such as an embossed ASUSVivobook logo at its rear, and a unique finish on the enter key. Though it doesn't have the slimmest bezels, these are not very thick either.
To summarize, the latest laptop from the stable of ASUS seems like an ultrabook with its compact 14-inch display and a lightweight profile. It will give all the necessary computational capabilities on the go.
Talking about the display, the ASUS VivoBook Pro 14 OLED bestows a 14-inch OLED display that has a refresh rate of 90Hz with a Pantone validated color calibration. Also, the screen has an aspect ratio of 16:10, which is another notable aspect. The screen brightness is set at 600 nits maximum and there's support for HDR and 100% DCI-P3 color space coverage, thereby providing a colorful and color-accurate panel.
The contrast ratio of the OLED display on the ASUS VivobookPro14 OLED is 1,000,000:1, which makes the blacks look blacker and other colors look punchier and not oversaturated. The additional features of the display are blue light reduction, 0.2ms response time, and the ability to produce 1.07 billion colors.
Notably, a laptop display should have a good color accuracy, be it any purpose it is used for. On this front, the ASUS laptop is appreciable with a high-contrast color profile, thanks to its OLED panel that reproduces colors more accurately than LCD panels.
In terms of video watching, the ASUS Vivobook Pro 14 OLED did deliver a good overall performance with both movies and web series. Moreover, this OLED display does not consume too much power. While you can use it for gaming, it still is not the best one for this purpose as it does not have the most powerful GPU.
Performance and Thermals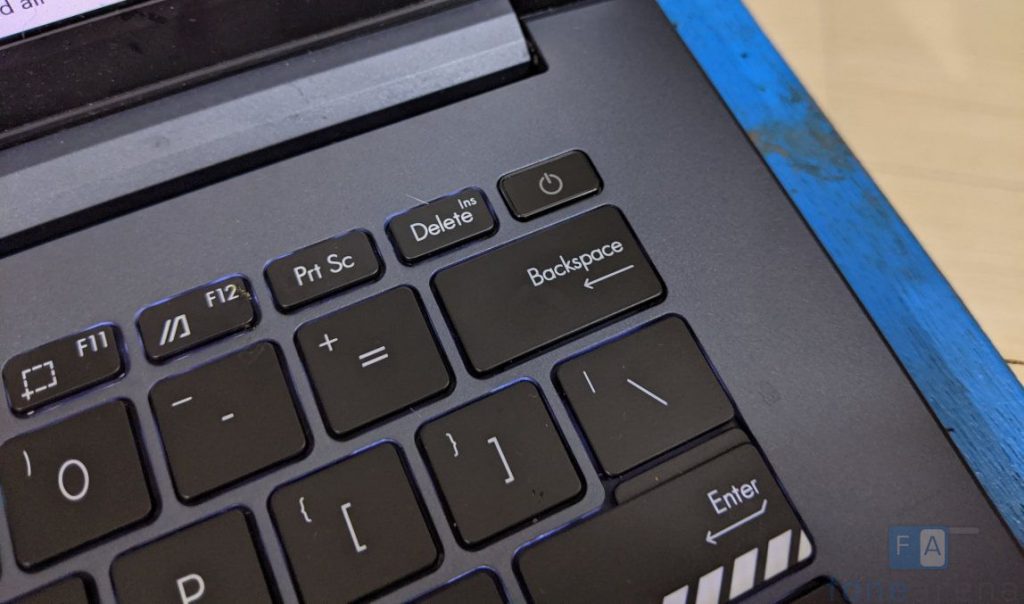 In terms of performance, the most important aspect of any device, the Vivobook Pro 14 OLED uses the latest 11th Gen Intel Core i5-11300H. The laptop managed to score 1437 points on the single-core test and 4862 points on the multicore test.
On Cinebench R23, the ASUS VivoBook Pro 14 OLED managed to score 1412 points on the single-core test and 5696 points on the multicore test.
Comparatively, these benchmark scores are almost in line with other laptops that have similar specs. This ensures that the cooling system on this laptop is uncompromised despite retaining the slim and lightweight profile of the device.
In several rendering tests that were hosted on the Blender benchmark platform, the laptop scored decent numbers. In the BMW27 render test, the laptop took a little over seven minutes. Likewise, in the classroom test, the laptop took nearly 20 minutes. Given that the ASUS Vivobook Pro 10 OLED is priced under Rs. 80,000, these are decent numbers.
With these hardware aspects, the ASUS tablet is a good device to handle workloads including editing, streaming, and even running games. It can be optimized with a few key elements such as the MyAsus app and a new ProArt Creator Dashboard. From here, it is possible to choose power profiles and prioritize either on the performance or battery life. Notably, there are three profiles such as Performance, Standard, and Whisper.
Keyboard and Trackpad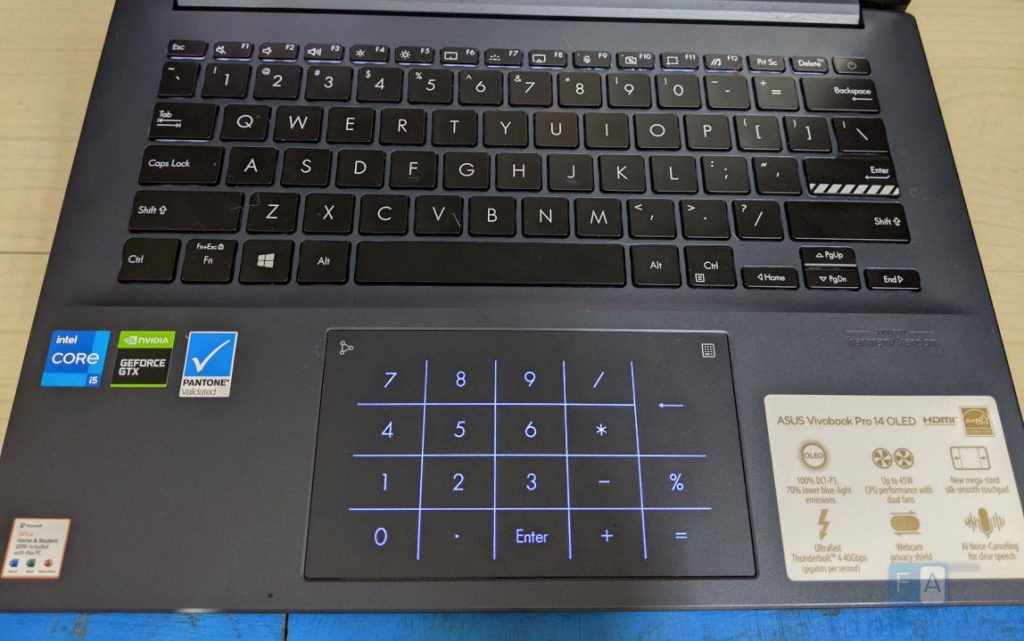 ASUS Vivobook Pro 14 OLED features a full-sized keyboard that is backlit. The keys on the keyboard have a good level of travel and are quite firm. Notably, the power button is embedded with an inbuilt fingerprint sensor for biometric authentication. It is also possible to set up Face Unlock on the laptop. Both these features were swift and did not take a long time to unlock the laptop.
Moving on to the trackpad, it has a few tricks to get it working as intended. The laptop misses out on a dedicated number key row, but it can be activated on the trackpad by hitting the button in the top right corner. Also, it works in the same way as a dedicated Numpad. However, I should mention that I ended up hitting the button that turned on the numpad accidentally several times.
Audio and Webcam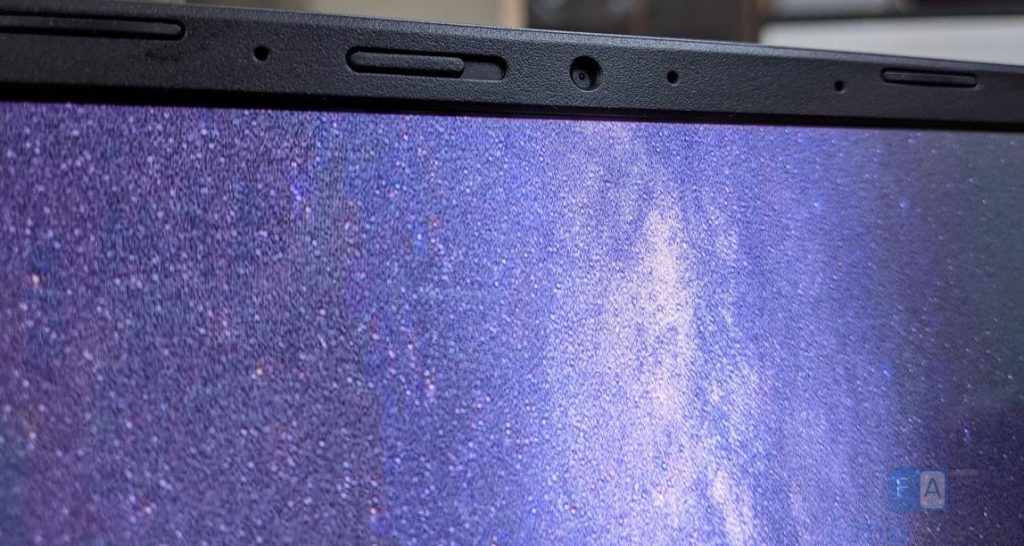 The ASUS Vivobook Pro 14 OLED features standard inbuilt speakers. While the speaker sounds pretty basic in many cases, it distorts a lot at loud volume. As this laptop is for the content creators, the company could have offered improved speakers as seen in the high-end Asus ROG gaming laptops.
Talking about the webcam, the ASUS Vivobook Pro 14 OLED features a typical 720p camera alongside a privacy shutter. In cases of hacking, the person on the other end might not get access to the webcam. As usual, the webcam delivers a performance that is quite similar to many other laptops out there and works pretty well in standard lighting conditions.
Ports and Connectivity and Battery
In terms of ports, the Vivobook Pro 14 OLED features dual USB-A ports, an HDMI port, USB Type-C ports, a DC port, a microSD card slot and a headphone jack. This laptop is ideal for content creators and features a full-sized SD card slot. Weighing at 1.4kg, this laptop is impressive despite the presence of a GPU. On the connectivity front, there are Wi-Fi and Bluetooth as well.
The ASUS laptop uses a combination of hardware that makes it power efficient and can help users get the most of their device on a single charge. This laptop can easily last for nearly eight hours on a light workload mode. There is fast charging support that lets you charge the laptop to 60 percent in just 49 minutes of charging.
Conclusion
Having seen the complete specs and features of the ASUS VivoBook Pro 14 OLED laptop, we cannot say that you will not be able to find a similar one with more or less the same specs. However, the other laptops out there with these features and price point might not deliver the same level of brightness or color accuracy, thanks to the OLED display panel.
Only content creators will know the value of such a display, as they will not have to spend on additional external displays on monitors to get the same level of color accuracy. Also, it will let them do most of their work on this laptop itself. Likewise, even the normal laptop users seeking a performance-oriented device can handle a variety of tasks including gaming without any external monitor. It will let users play AAA games that can easily run on 60Hz panels without any issue at medium graphics settings. To conclude, the ASUS Vivobook Pro 14 OLED is an entry-level offering for users.
The ASUS VivoBook Pro 14 OLED starts at Rs. 79,990 for the GTX1650 model and the RTX3050 model costs Rs. 94,990. You can get it from ASUS e-shop  and Flipkart online and offline channels.