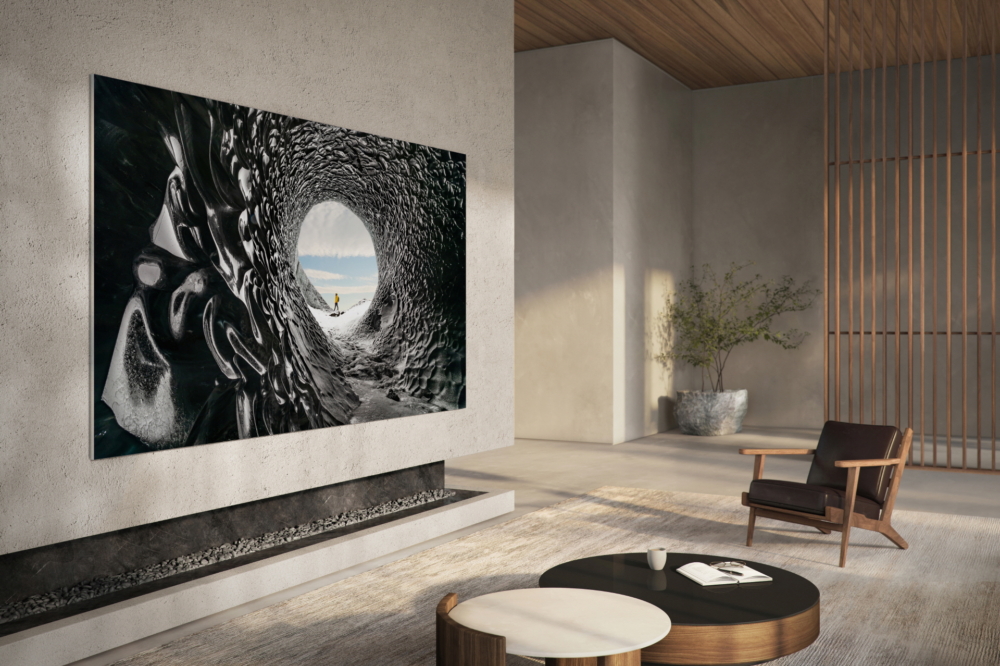 This list comes from iFixit, the technology repair specialists who often provide Gadget Master with teardowns of the very latest kit. Their "Worst in Show 2022 Losers" follow below. But – incidentally – if you want to see more positive CES announcements, check out our coverage of this year's show.
The judges considered the necessary question of "How will a product fail?" said Cory Doctorow, author, blogger and tech activist (a Fellow of the Electronic Frontier Foundation). For example…
Environmental Impact, selected by Nathan Proctor (National Campaign Director, USPIRG): Samsung's NFT Aggregation Platform, a way for company's TVs to display and promote faux-scarce, environmentally disastrous images in your living room.
Community Choice, selected by community members on Twitter, presented by Gay Gordon-Byrne (Executive Director, Repair.org): John Deere's 8R autonomous tractor, which, in addition to security concerns, also makes it even more difficult for farmers to fix their tractor without Deere's permission (and profit).
Overall Worst in Show, selected by Cory Doctorow (Special Advisor, Electronic Frontier Foundation): Lenovo's Smart Clock Essential, a bedside smart speaker that puts Alexa next to your pillow, letting it listen into your bedroom whenever it misunderstands words and noises.
What are your thoughts? Feel free to leave a comment below. For my part, it seems more than a tad harsh to damn Samsung for a probably never used feature ("for a happeth of tar, the ship was blackened"?). And I'm rather scratching my head at the Lenovo choice – I am sure loads of people place standard (Google, Amazon, et al) smart speakers in the bedroom. A spectacularly bad choice, maybe, but not Lenovo's sin alone. Not me, incidentally – I won't buy smart speakers…
Maybe I'm just being defensive because I've lauded a previous iteration of Lenovo's smart clock for its use of Flutter in providing configurable time displays. See, from 2020 – Hands of Time shape Flutter Clock Contest
Anyway, if you want to see the whole live stream of the iFixit awards show you can view it below.
Pictured above is Samsung's newest, NFT-friendly MICRO LED display.
See also: iFixit tears down the PS5 Joystick