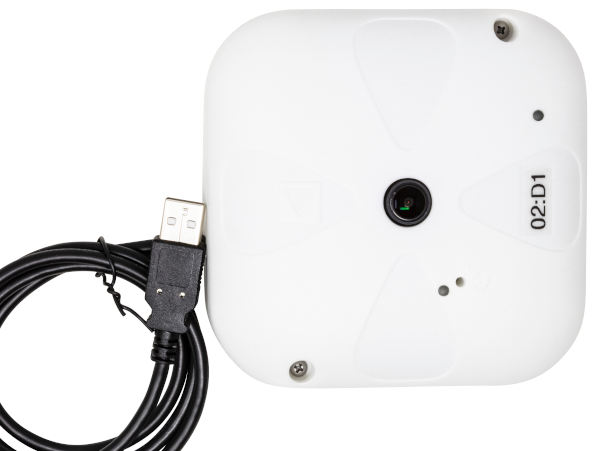 Designed to be attached to a ceiling looking straight down, the kit includes a camera and everything needed to get the counting data to the cloud.
Its main ingredients are a particular DSP from its Blackfin range, the ADSPBF707BBCZ4-EGE, and a people counting algorithm called ADSW4000.

"ADSW4000 PeopleCount algorithm is for people detection and count in indoor spaces such as cafeterias, lobbies, meeting rooms or office cubicles," according to the company. "The algorithm provides system edge node analytics that unlock insights to improve space utilisation, people safety through distance monitoring, and energy efficiency of spaces within intelligent buildings" – adding: "ADSW4000 is the first in a series of application-level software algorithms."
The software is not a general-purpose building block. ADI warns: The ADSPBF707BBCZ4-EGE DSP product is required to be purchased with the ADSW4000 software. The ADSW4000 software will not run on any other DSP product or model type.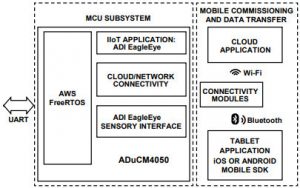 This is an edge-processing system. No images are captured nor made available to the cloud. Instead, the location of each person measured and output over UART as x and y coordinate metadata. A microcontroller in the kit (right) interfaces the metadata to the cloud part.
Accuracy is ~90% for 3m radius coverage and ~80% at the kit's 5m maximum radius. For wider areas, the system allows the outputs from multiple kits to be joined.
The kit, EVAL-ADSW4000KTZ, is plug-and-play as it has the algorithm embedded and includes cloud dashboard access. Users do have to add a PC running Windows 8 or later, or tablet running iOS 12 or later or Android 7.0 or later.
Product pages:
There is a video – skip the first minute to get to the useful bits