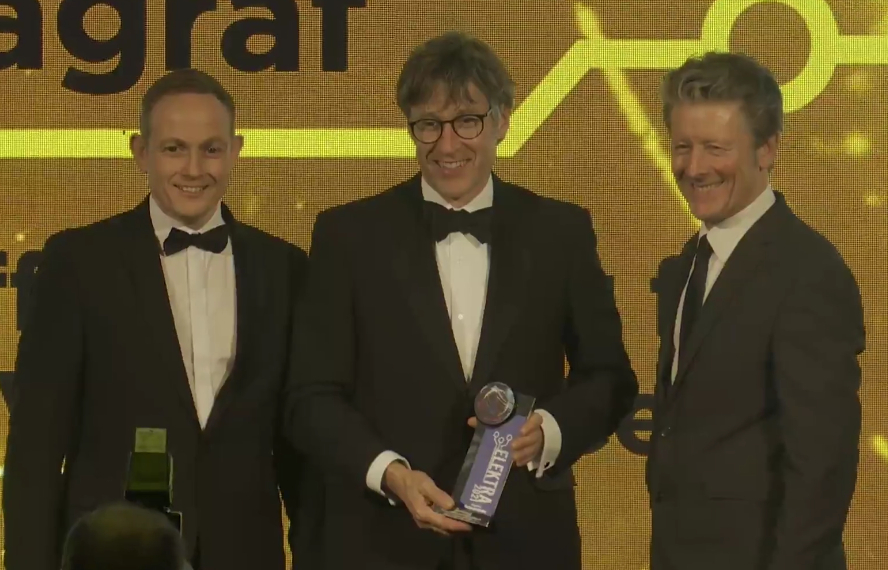 Congratulations to all those who made the short-list, in what were crowded fields, and particularly well done to the winning individuals, organisations and companies.
You can see the full list of awards below, with special thanks to all the sponsors, without whose loyal support the event could not take place!
The Winners
COMPANY
Best Campaign of the Year
Electrocomponents – Helping improve the lives of 100,000 people worldwide
Distributor of the Year, Sponsored by Panasonic
RS Components
Manufacturer of the Year, Sponsored by Publitek
KIOXIA Europe GmbH
Start-up Electronics Business of the Year
Crypto Quantique
PRODUCTS
Automotive Electronics Award, Sponsored by Rochester
Paragraf – GHS-A Hall Effect Sensor for Mapping of EV Battery Cells
Award for Excellence in Product Design (High-reliability systems)
Microchip Technology – Microchip LX7720 Integrated Radiation-Hardened Motor Controller
Award for Excellence in Product Design (Medical), Sponsored by Analog Devices

OmniVision Technologies, Inc. – OH0TA OVMed Medical Image Sensor
Design Tools and Development Software Award, Sponsored by Swindon Silicon Systems
Percepio AB – Tracealyzer for Linux
Internet of Things Product of the Year, Sponsored by Micron
Crypto Quantique – Quantum-Drive Technology Creates the World's Most Secure and Scalable IoT Security Platform
Passive and Electromechanical Product of the Year
Harwin plc – Kona Connector Series
Power System Product of the Year
Trameto Ltd. – Simple, Effective and Economical Power Management of Micro Energy Harvesting
Semiconductor Product of the Year (Analogue), Sponsored by Mouser Electronics
Crypto Quantique – On-Chip Analogue IP Enables Femtoamp-Level Measurement of Quantum
Semiconductor Product of the Year (Digital)
Ambarella, Inc. – CV5 Edge AI Vision SoC for Single 8K and 4K Multi-Imager AI Cameras
Test Product of the Year
Rohde & Schwarz – RTS: Accelerating the Development of Automotive Radar for Autonomous Driving
PEOPLE
Design Team of the Year, Sponsored by BWW
Ignys Ltd. – Electronics & Software Design Team Promote Innovation with a Heart
University Research (Readers' Vote), Sponsored by RS Components
University of Bath – Tense your inner ear to control a computer
Educational Support Award
Electroncomponents – Grass Roots Education
Rising Star of the Year
Jessica Reading – Siemens plc
You can also view the original Elektra 2021 Shortlist on the dedicated Elektra Awards website.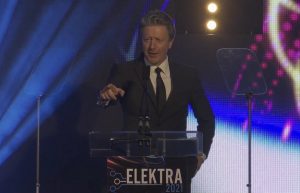 Thank you, too, to the excellent host for the evening, BBC Breakfast presenter Charlie Stayt, and the improv comedy troupe The Noise Next Door.