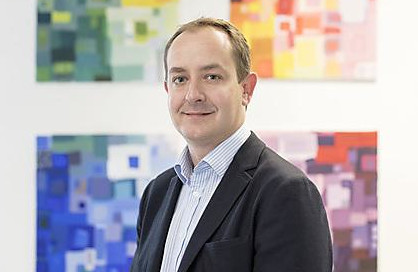 The trial had 44 participants, aged between 18 and 56, each carring a phone in a belt pouch for 7 to 10days. Resulting phone gyroscope and accelerometer data was recorded during different physical activities, with participant averaging 4,000 sample activities during the test.
Split into normal walking, fast walking, climbing stairs and descending stairs, potential error rates were 11.38%, 11.32% 24.52% and 27.33% respectively.
"This study demonstrates, for the first time outside of laboratory-controlled conditions, what level of [wearer identification] performance can be achieved realistically," said Plymouth professor of cyber security and digital forensics Nathan Clarke (pictured), who is looking at ways of securing phone access. "Gait recognition alone will not be the answer to usable and convenient authentication, but it could form an important tool within the cyber arsenal that could contribute towards creating a stronger awareness of a user's identity."
The work has been published in Computers & Security as 'Real-world smartphone-based gait recognition'. This can be read in full without payment.