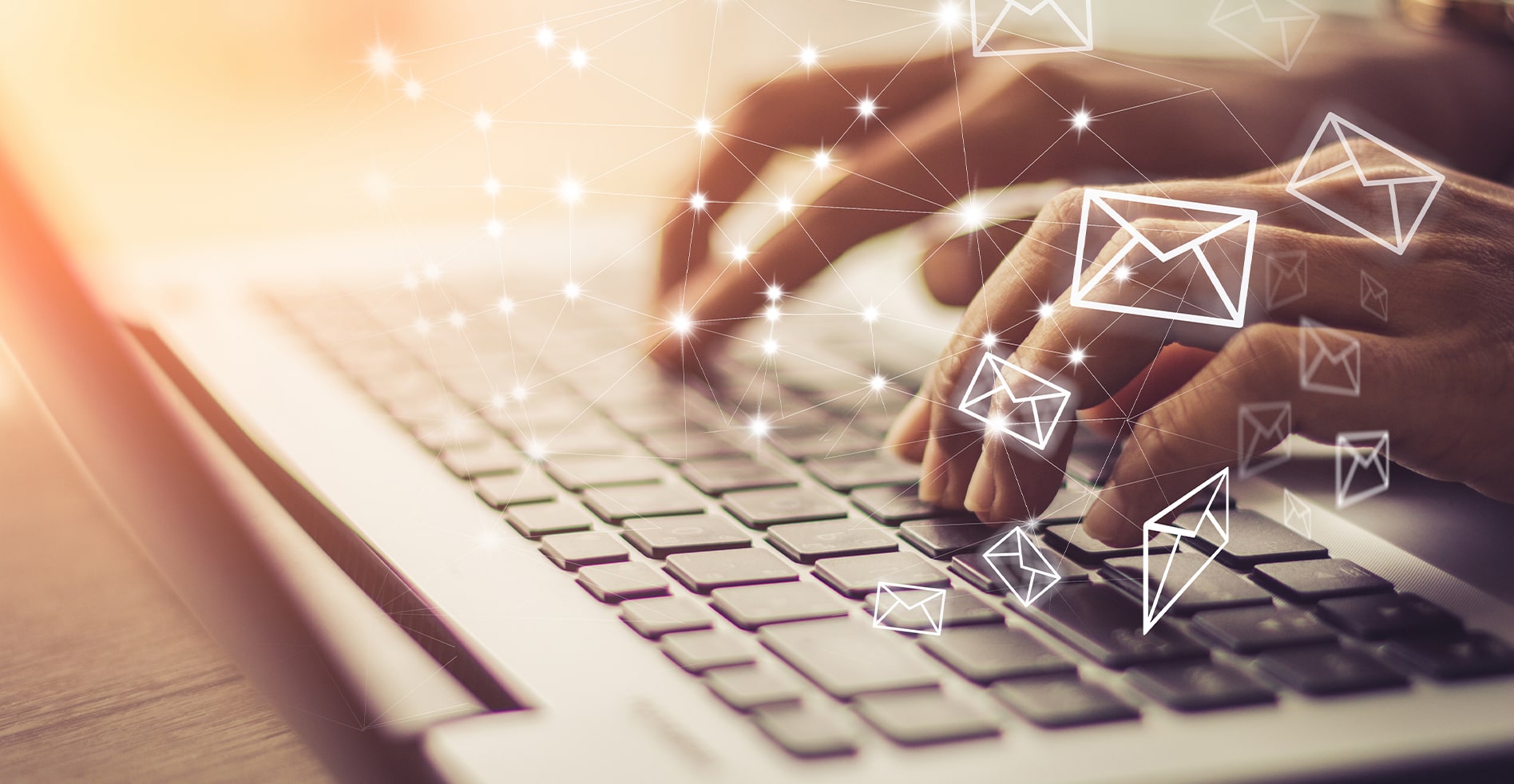 Features
Technology & Tools
Published on: April 1st, 2021
Many of us use a Gmail account for work and at home every day. This user-friendly email service is pretty straightforward, making it easy to navigate through your inbox. However, you don't have to dig very deep to find these hidden Gmail features that can help you boost productivity and security.
Start Using These Gmail Tips & Tricks
Hopefully, you've already taken the basic measures to secure your Gmail account, but these features can help you take your Gmail experience to a new level. This how-to guide will walk you through setting these tricks from gmail.com on your desktop, but most of this functionality is available in Gmail apps for both iPhone and Android.
1. Set Your Inbox Type
There are numerous organizational options within your Gmail inbox. Whether you let Google determine what's important, categorize your emails, or show multiple inboxes in one view, there's an inbox type for that.
2. Utilize Advanced Search
It's no surprise that Google made Gmail easy to search. There's more to the search bar than is apparent. Clicking the down arrow will open up more search options, allowing you to filter by the sender, subject, date, size, and more.
3. Send in Confidential Mode
If you send content that's sensitive or classified, then understanding Confidential Mode is a must. This self-destructing tech allows you to set emails to expire after a specific time, stop your recipient from taking particular actions, or require a passcode to open the email. This functionality is not end-to-end encrypted, but it does give you an extra layer of control over your emailing.
4. Avoid Mistakes with Undo Send
You may have noticed the Undo button within your Gmail features. The time period is relatively short for this, but you can change the amount of time you have to undo send within your Settings. You can set up to a 30-second delay before the email is delivered.
5. Quiet Annoying Email Threads
Much like group texts, new replies on chatty email threads can be a big distraction, particularly if you're working remotely. If you don't need to keep an eye on notifications, you can move the thread out of your Gmail inbox. Select the triple-dot button and then click Mute. The email thread will move into your archive, including the new and unread messages on the thread.
6. Set a Message to Snooze
Sometimes emails come in at an inopportune time. Remind yourself with Gmail's snooze button. Hover over the message within your inbox, and select the clock button on the right-hand side. You can choose a time and date to move the old email back to the top of your inbox.
7. Clean Out Your Inbox with Ease
If you regularly open and skim emails before deleting them, you've probably noticed that Gmail defaults to send you back to your inbox overview. You can instead set emails to advance automatically after you delete a message. To do this, you'll need to navigate into your Settings via the gear icon and click Advanced. Then use the radio dial to select Enable Auto-advance.
8. Create Canned Responses
Sick of saying the same thing over and over? Gmail allows you to create templates so that you can easily resend the same content. Once you have made and saved templates, you can easily paste messages from your inbox. Click on the triple-dots in your compose window, hover over 'Templates,' and click on the template name you want to send. Once the content pastes into the window, all that's left to do is add your recipient and click the send button.
9. Set Keyboard Shortcuts
Streamline your email workflow with keyboard shortcuts. You can use these timesavers to navigate your inbox, archive and delete messages, format text, and more. There are default settings for this Gmail feature, but you can also set your own custom options.
While these tips and tricks might seem like small wins, they can quickly add up to save you time when using a Gmail address. Are you wondering what other productivity-improving features you're missing out on? The technology superheroes at Computer Troubleshooters can help you find the solutions you need. Find a location near you to get started.