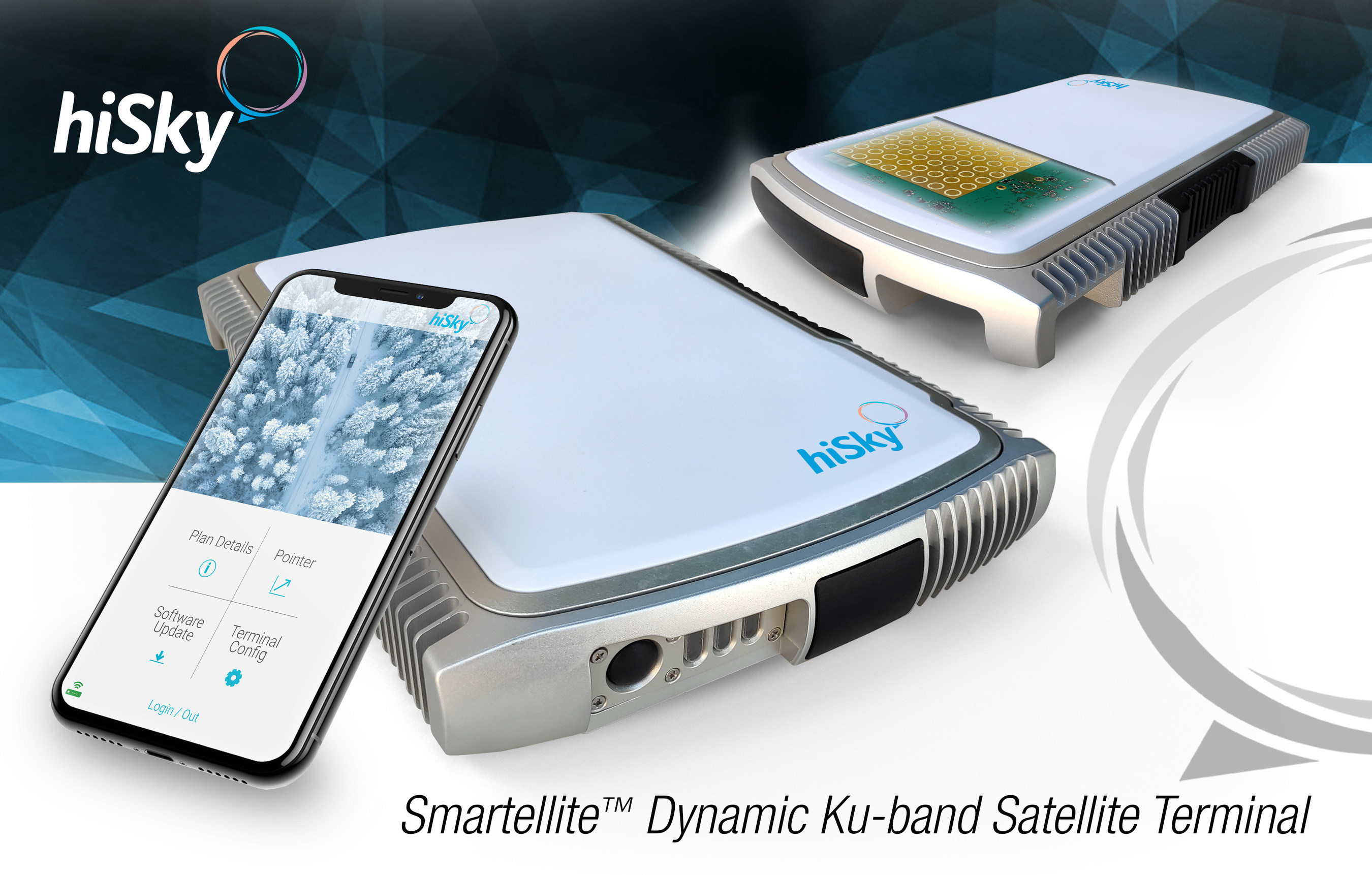 It was led by ST Engineering's Corporate Venture Capital unit and SDF (Strategic Development Fund), which is the investment arm of United Arab Emirates-based Tawazun Holding. Current hiSky shareholders also took part.
The Israeli startup – which also has UK offices in Harwell and London – says the raised capital will allow it to rapidly "scale-up in its commercial and operational engines, an accelerated R&D program, and ultimately, an effective market outreach".
hiSky's IoT network uses its Smartellite satellite terminals that include an electronically steerable phased array antenna, along with a cloud-based network management system (NMS). They can connect to Android or iOS apps via WiFi or Bluetooth LE, or by wire, and for IoT or M2M use, the terminals interface with WiFi, BLE, LoRa, wire and Power over Ethernet.
Target industries operate in remote terrain, for example transportation & logistics, telecommunications, oil & gas, mining, maritime, agriculture and fisheries.
"This investment allows us to jointly offer hiSky's innovative and robust IoT satellite terminals with ST Engineering iDirect's extensive hub and network management solutions, providing our customers a validated, future-oriented IoT solution that leverages their existing infrastructure," said Low Ka Hoe, President of Satellite Communications at ST Engineering.

"The flexible service enablement options will help reduce our customers upfront costs and minimize operational complexities associated with building and launching their own IoT solutions, thereby speeding their time to market."
Low Ka Hoe, President of Satellite Communications at ST Engineering, and Mohamed Al Mazrouei, Director at SDF, will be joining hiSky's board of directors.
hiSky was founded in 2015 by Shahar Kravitz, Moti Litochevski, and Yaron Shachar and employs 45 people out of its headquarters in Rosh Ha'ayin, Israel, and 25 people in their UK offices.
See also: US satellite company Viasat buys Inmarsat for broadband and IoT