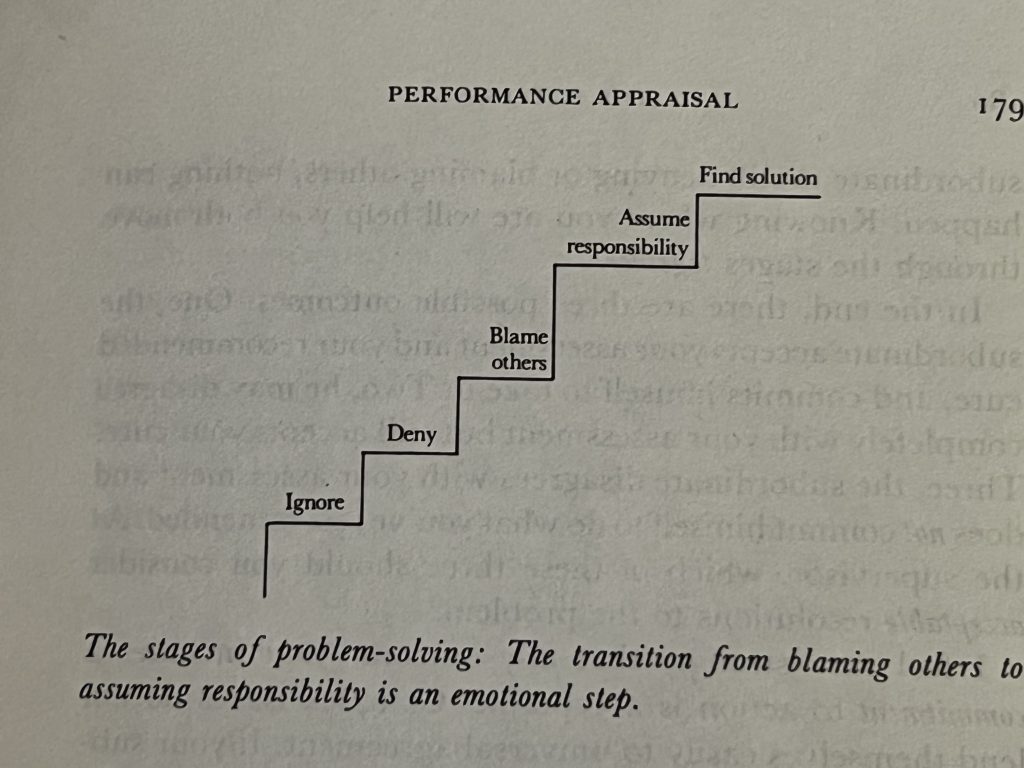 Poor performers tend to ignore their problem, explained Grove, and the first step is getting them to actively deny the problem's existence.
The next stage is getting them to admit there's a problem although they will insist it's not their problem and blame others.
The biggest step of all is to transition to admitting that the problem is their problem because this involves work.
Once that is achieved, achieved the next stage of finding a solution to the problem is relatively easy.