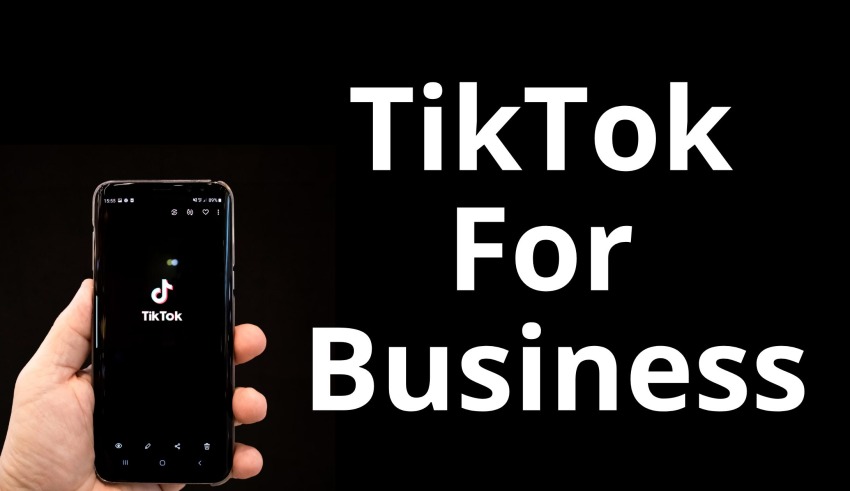 TikTok is used by billions of people all around the world, but these stats don't necessarily guarantee that the people using the platform include your target audience. As the owner of your business, you must understand what type of audience is on the app and what they're engaging with. So, once you're finished deciding that you'll be using TikTok for business, you will now require to set up a Tiktok business account to move forward.
Most people use this platform to seek enjoyment and follow the latest trends. Now, to start with, this very reason is very helpful for you to determine whether it is relevant to your business or not. It also means that you have to constantly stay up-to-date and be able to incorporate the business into the latest trends. This will help you determine several things like your time, budget, approach, and whether creative resources are well-suited to the endeavor.
If your business seems to be a very serious brand, there could still be scope for it as so many people use it nowadays. You should take decisions keeping in mind whether this audience could be a smaller portion of your potential customers in the future. So, let's get started:
Setting Up a TikTok Business Account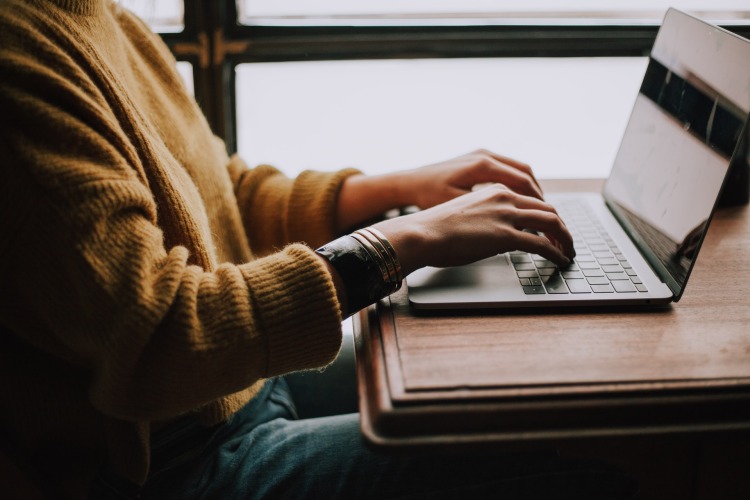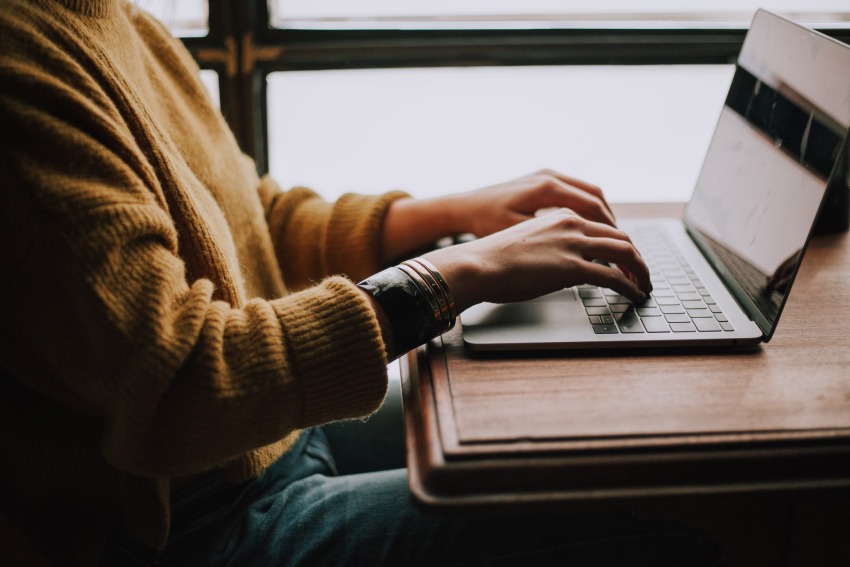 Whether or not you decide to use TikTok for business, we would encourage you to create an account on the app just to see for yourself what the buzz is all about and is it really worth it. Below, we have prepared a step-by-step guide on how to create a TikTok account for business:
Step 1: 
To start with, you need to first download and install the TikTok App on your device. It is a free social media app that you can find in the app store of both Android and iOS.
Step 2:
Once you open the app, you'll now be required to sign up for an individual account using a valid company phone number or email address. You can also try Single Sign-On (SSO) options, in which you can link any of your company's social media account and sign up using it. The options of social media accounts available for signing up include Facebook, Twitter, Line, Google, and KakaoTalk.
Step 3:
Once you're finished signing up, you'll need to enter a preferred username, choose interests, and use the Discover tool to follow TikTok trends or accounts. Pro-tip – If you know that your competitors have a well-established TikTok Business Account, make sure you follow them to keep an eye on what they're up to. It helps a lot in the beginning as you can already get some strategies to implement and the opportunity to learn from their mistakes.
Step 4:
Once you've gotten a lay of the land, it's time to switch your individual user account to a TikTok Business Account. To do so, you'll need to go to the 'Me' section. You can find the option for it on the bottom of the dashboard, which will take you to Settings & Privacy. Under the Account section, you'll need to tap 'Manage Account' and then choose 'Switch to Business Account'.
Once done with all of these steps, you will now have to select a profile category that best describes your business. Art & Crafts, Finance & Investing, Automotive & Transportation, Clothing & Accessories, Food & Beverage, Education & Training, etc., are some of the categories to choose from.
Step 5:
Finally, comes the stage where you need to edit and optimize your profile. You can include bio, website, etc. Make sure that you choose a simple, unique, and eye-catching profile photo that represents your business. Also, make sure to keep the bio crisp and to the point. Later in this article, we'll get more into optimization and discuss in detail the strategies to become successful on the platform.
Voila! You are now ready to use TikTok!
Can I use TikTok for business?
If this is your question then you have come to the right place.
From setting up a business account to discussing tons of tips for designing stellar TikTok strategies, in this article, we'll be covering all the aspects of how to use TikTok for business so that you achieve success in no time. But, before diving deeper into the topic let's first go through why one should consider TikTok as a platform for promoting their business.
Is TikTok really worth it?
Well, to start with, TikTok with over 1 billion users worldwide, is one of the world's fastest-growing social media platforms and there is no stopping it. The fact that the platform has users in over 150 countries and is available in over 40 languages is a clear indicator that it has a huge opportunity to offer to brands. Also, it is not restricted to any particular age group because from younger to older, people from all age groups use it nowadays.
The Chinese video-focused social networking platform allows users to create short videos with durations from 15 seconds to three minutes. Brands can create strong connections with a highly engaged audience via creating videos on genres such as pranks, stunts, tricks, jokes, dance, entertainment, etc.
The app is fast on its way to becoming the number one social media platform, which also means that it's high time for businesses to start paying attention to it. It'll ensure that they don't fall behind in the cut-throat competition. From small to big brands, who haven't yet explored the benefits of TikTok for business, this is the time to do it.
Is Your Audience on TikTok?
Of course, just like any other app, TikTok marketing might not be the right choice for every business. Promoting business through the platform is a bit different and a lot more work than engaging in marketing on other platforms. For example, composing a Facebook post or posting a tweet is much simple than creating short, engaging, and creative videos. So, before you dive headfirst and put so much effort into TikTok for business, you must know whether if it's going to be worth it or not.
How to Use TikTok for Business? – Strategies
Hashtag Challenges
Finding the best trending hashtags for your business and implementing those in your marketing campaigns, will make your journey on the platform a whole lot easier.
TikTok hashtags help content stand out from the crowd, reach more users, and thus, get you more engagement. In addition to boosting the discoverability of your content, these hashtags also help connect with the target audience on a larger scale. To find the right hashtags for your business, you can head to the 'Discover' section. There you'll be able to see the trending trends, hashtags, challenges, etc. You can then choose the one that best suits and aligns with your business.
Influencer Marketing
It is the marketing strategy where businesses pay popular Tiktokers to promote their product or service in their videos on TikTok. As TikTok has a large pool of influencers, this strategy proves to be one of the most effective ones when bringing your business to TikTok. These influencers have a huge number of fans that are crazy over them and, hence, engaging with an influencer to promote your business could get you, new potential customers.
But, at the same time, you should also stay alert because a wrong choice may damage your business's reputation to a great extent. This is why you need to do proper research on popular influencers who you find to fit your purpose before actually reaching out to them.
Branded Lenses
Creating branded lenses on TikTok is an effective way to boost the reach, increase engagement, and get more conversions for your business. These are basically usable customized stickers, filters, and lenses that will contain your branding on them. The customization options available will allow you to tell about your brand when people use those stickers, filters, lenses, etc. This is one of the most creative forms of advertisement for your business on TikTok.
Engagement
To start with, do not buy engagement! We say so because once a person starts doing it there is no stopping to it. Also, there are many profiles that have such engagements and work very well but, for a business, it is not of much use.
Ultimately, creating great content is the #1 way to get those sweet views, likes, shares, follows, and other engagements. Below are some hacks that you can implement in your daily TikTok routine to keep your audience interested and engaged once they're on board:
You should do interactive live streams at regular intervals.
Keep your audience engaged with polls and questions.
Reply to comments and answer questions asked by the audience.
Engage on the content and profiles of other users.
Stay up-to-date with the latest trends and hot topics to hold your position in your TikTok community.
Sponsored Ads
Currently, TikTok for business offers four different types of sponsored ads – In-feed Ad, Detail Page, Post-roll Ad, and Story Ad. Paid ads on TikTok are not very cheap. Therefore, if you are just starting with your business on TikTok you should not opt for such sponsored ads. Posting quality content and the above-mentioned strategies will be enough if you do it right. If you have the budget and money is not of much concern to you, then you should go for it to get in front of your audience in no time.  How much do TikTok sponsored ads cost? A standard TikTok sponsored ad will cost about $10 per impression with a $6,000 upfront fee.
Dig Into Analytics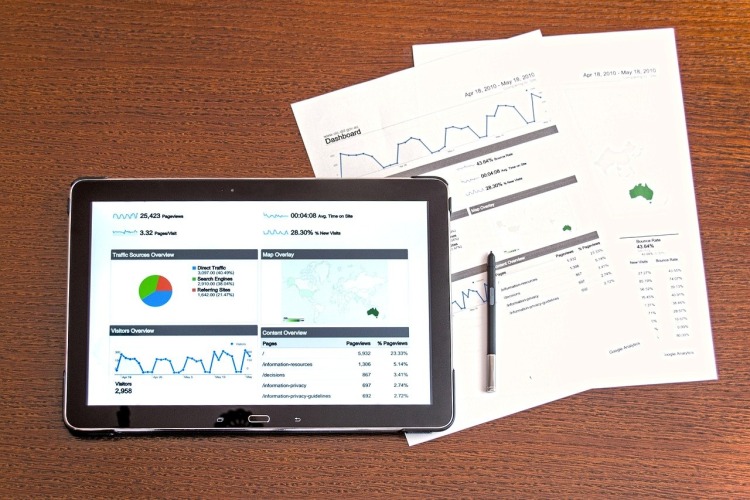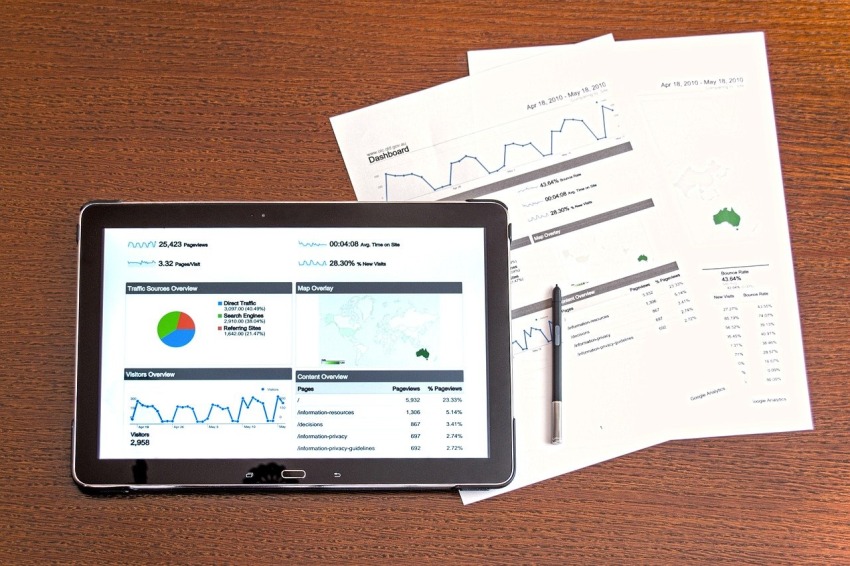 Once you're done implementing the above strategies for a while, it's important to look around objectively at how those things are working. From metrics on your reach and engagement to who is actually watching and following your content, TikTok provides analytics that'll help you find what's working and what's not. It offers some amazing in-app analytics tools that provide very useful data to help determine and plan your next steps. Using these data, you can get a general overview of your business's week-to-week performance on the platform.
How to Get Verified on TikTok? (Bonus)
Apart from effective marketing strategies, getting verified on TikTok is something that can do wonders for your business. Getting verified is all about boosting the brand visibility, legitimacy, and authority on the app.
However, there's no way to make a request or pay for getting verified on TikTok. Instead, you'll need to work hard on the app so that it seems worthy of that coveted blue checkmark. There are no direct hacks or strategies to get verified but, below we are mentioning some of the criteria that the moderators look at while considering an account for verification:
The Accounts gaining around 500–2,000 followers consistently on a daily basis have high chances.
Accounts getting more views and watch time consistently.
Accounts of individual creators or brands who have high media coverage become automatically eligible. This means getting featured in popular reputed media platforms, such as newspapers, TV shows, magazines, etc.
Accounts that are consistent with uploading content and whose content has gone viral.
Having verified accounts on other social media platforms like Facebook, Instagram, Twitter, etc. makes it very easy.
To sum up, all the aforementioned points are dependent on being authentic, posting quality content, and above everything else, being consistent. Verification may just follow.
That's a Wrap
This guide has shown you that TikTok is not just any random platform and that it should be a major consideration for ramping up the social media marketing results of your business. Also, you may have installed the app, created an account on it, and implemented the strategies as instructed, but, still might get slower results. Because just like effective marketing, it is just a case of being exposed to the right people, in the right ways at the right point in time. We hope that this guide was helpful and that you'll not need to invest your precious time anymore looking for strategies elsewhere.