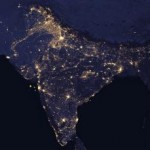 One of the companies said to be preparing to apply for government incentives to set up IC  manufacturing in India is Intel, reports The India Express.
It is being said that the proposed plant would be aimed at the 18A generation of Intel's processes, the most advanced on its announced schedule, which is slated for introduction in H2 2025.
The India Express reported that the president of Intel Foundry Services, Randhir Thamur, put out a tweet saying: "Congrats to @GoI_MeitY @AshwiniVaishnaw @Rajeev_GoI for Semiconductor design & manufacturing incentives for India as hub for electronics & semiconductors. Glad to see a plan laid out for all aspects of the supply chain: talent, design, manufacturing, test, packaging & logistics.
Responding to the tweet, Vaishnaw, India's Minister for Electronics and Information Technology (MeitY) posted:  "Intel- welcome to India".
 Vaishnaw has argued that, unlike when previous initiatives to set up chip plants in India had been discussed, India now has the capacity to use the output.