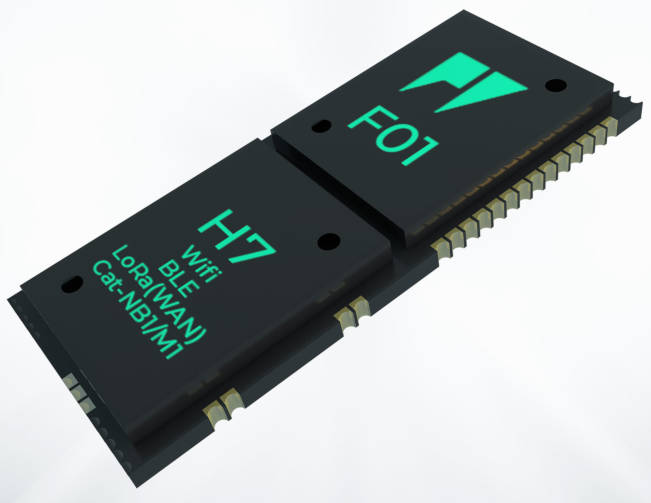 "Our collaboration with Murata offers a hardware and cloud platform that's flexible through development, manufacture, integration, testing and all the way to large scale deployment,"  said Pycom CEO Fred de Haro
Called F01 H7 EVK, it is based around Murata 1DX, 1SJ and 1SC modules, and has: WiFi (802.11b/g/n), LoRaWAN (with stack, up to 8km range, up to 100node gateway), 3Mbit/s Bluetooth (v5.1 BR/EDR/BLE) and LTE (CAT M1 (23dBm) and NB). SigFox may become an option.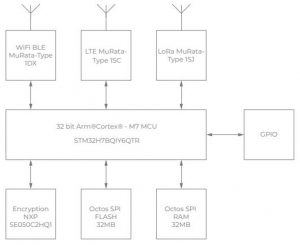 The microcontroller is a MicroPython-programmable STM32H7 with an Arm Cortex-M7 core for up to 599Dmips, sitting alongside 32Mbyte of RAM and 32Mbyte of flash.
This is backed up by a NXP SE050C2HQ1 encryption chip certified to Common Criteria EAL 6+ with RSA and ECC, as well as AES and 3DES encryption and decryption.
Power consumption is such that up to 10 years of battery life is possible, said Pycom – Averages, with caveats, are 1.5μA hibernating and eDRX <45μA.
The board can be surface-mounted onto other boards.
"Our evaluation kit represents the ideal end-to-end solution for customers tasked with designing low-power and small form factor cellular IoT devices with full LPWAN network redundancy," claimed Murata product manager Samir Hennaoui.