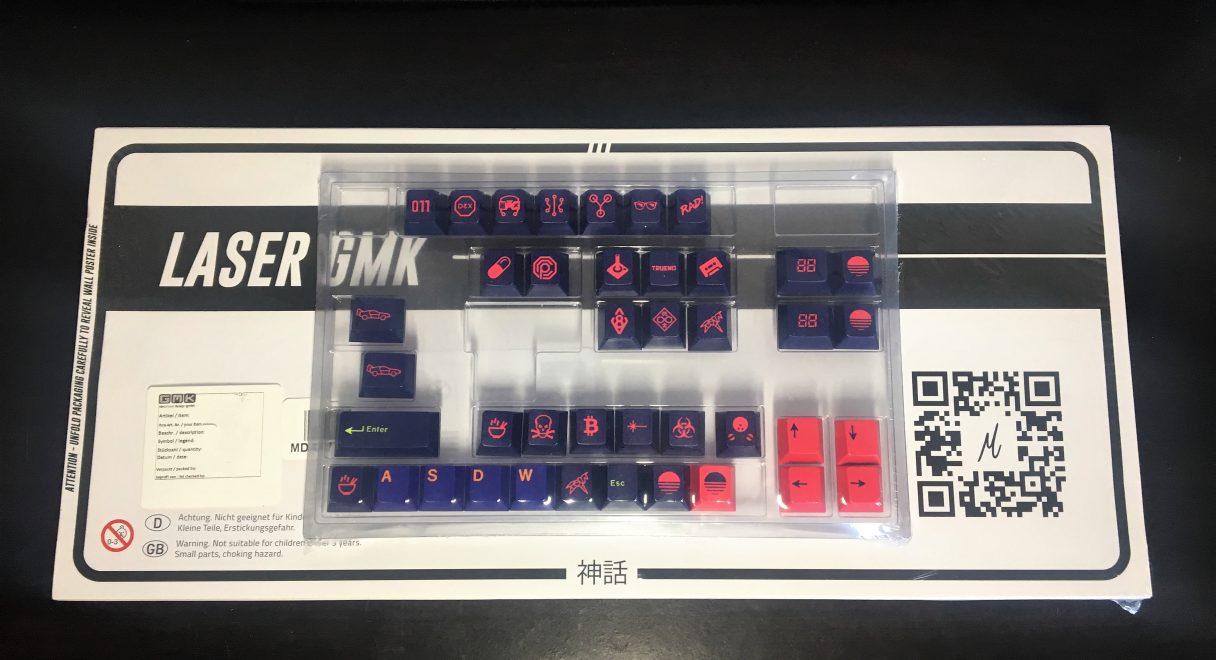 After months of waiting for Mito's GMK Laser to ship, it's finally here! I placed my order with Massdrop for GMK Laser in November of last year. In case you didn't know, Massdrop is a company that allows people to use their combined buying power to order large shipments from a supplier. The more people that buy in, the cheaper the price is for each individual product. 
Mito (a popular keycap designer within the Mechanical Keyboard community / creator of popular keycap sets like Pulse SA, XDA Canvas, and DSA Legacy to name a few) successfully put the drop together which resulted in thousands of people buying in. Mito coordinated with GMK, a German industrial equipment manufacturer that acquired the tooling for Cherry's double shot molding to produce the GMK Laser set. 
GMK Laser had a total of 9 different kits from the set that you could choose from. These ranged from spacebars for additional keyboard compatibility to alternative icon modifiers that could replace the standard text-based modifiers you'd find on your standard keyboard. 
I personally bought Cyberdeck and Mitowaves.
Cyberdeck is described as the "complete pack of US ANSI and UK ISO alphas and modifiers" designed to accommodate most keyboard layouts. 
Mitowaves is a kit that "features classic designs from '80s pop culture and the cyberpunk genre." You'll probably recognize some of the designs from the pictures I'll include below.
 Now let's check out the set!