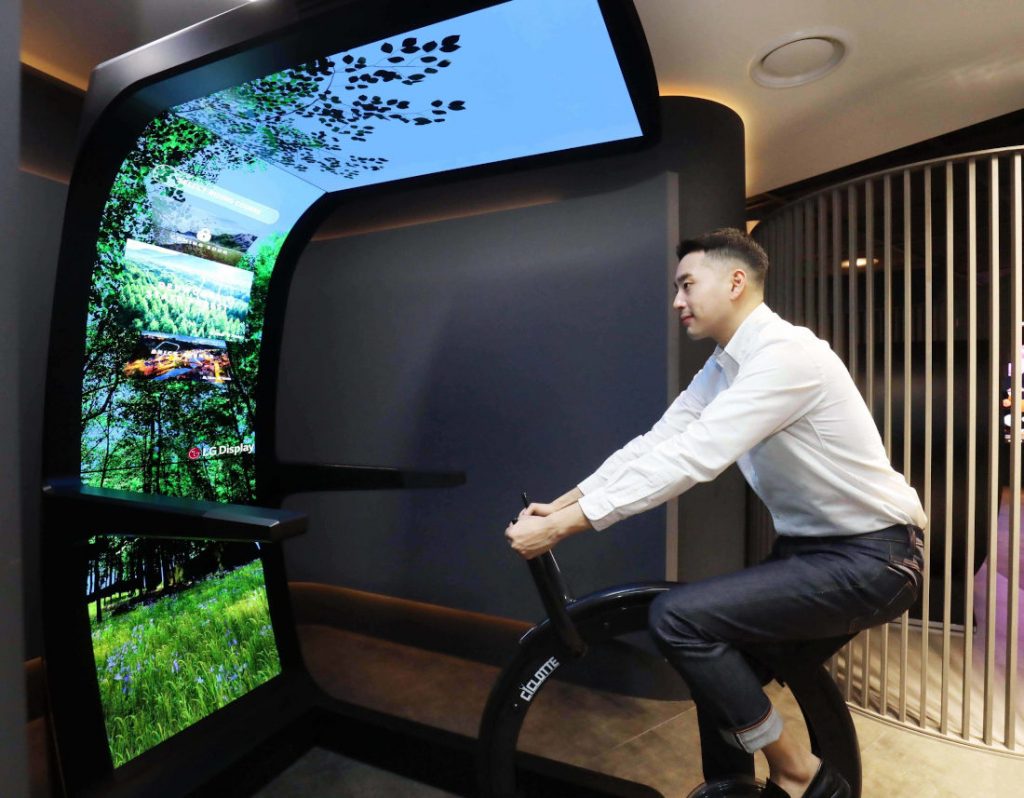 LG Display will showcase various innovative products with OLED solutions, and LCD screens designed for the IT industry at CES 2022. It will also showcase a couple of new product concepts – Virtual Ride, and Media Chair at the upcoming CES 2022. Both these concept products will make use of flexible OLED displays. With these products, the Korean tech giant wants to showcase the potential and versatility of flexible OLED screens.
Virtual Ride Concept
LG concept Virtual Ride is an indoor stationary bicycle with a curved OLED panel attached to it. The 55-inch display on the concept device is in the shape of r letter from the English alphabet. The display has a curvature of 500R and showcases its flexibility.
Apart from it, the Virtual Ride concept is equipped with a bicycle. The OLED display would provide an immersive experience with vivid picture quality so that the person exercising feels like riding a bicycle outdoor.
Media Chair Concept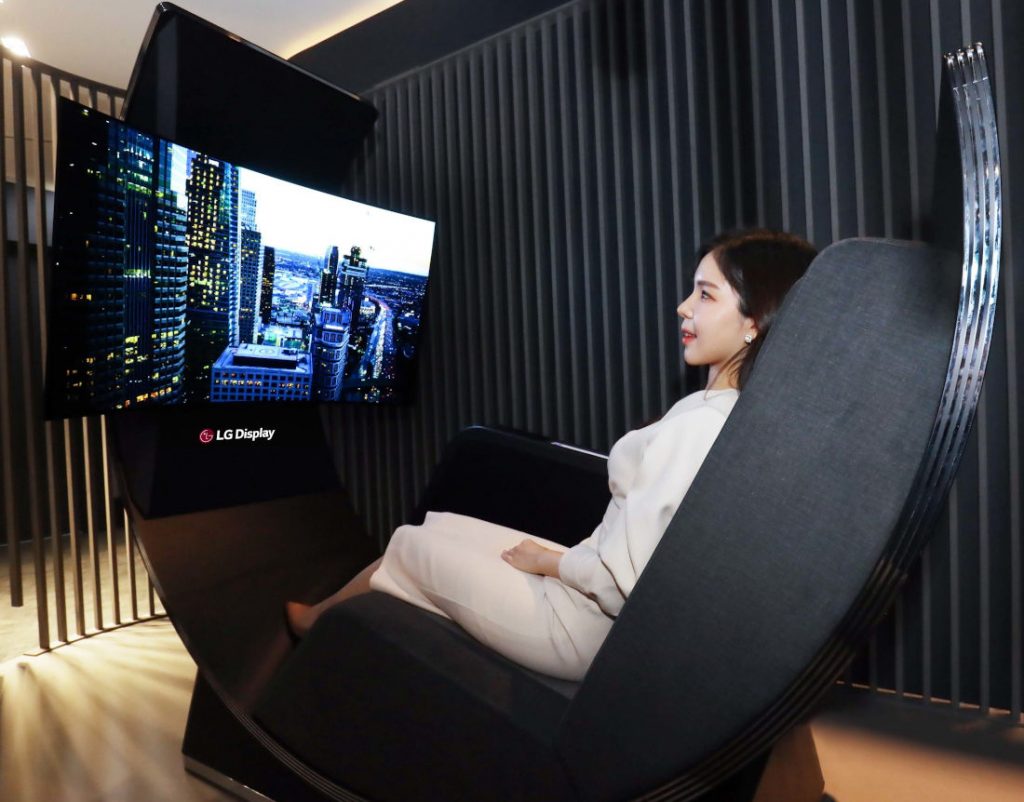 LG Display will also showcase a Media Chair concept, which comes with a 55-inch OLED display attached to a recliner. The screen boasts a curvature of 1,500R and will provide an optimal viewing angle. The Media Chair will also be equipped with the company's in-house Cinematic Sound OLED (CSO) technology. With CSO technology, the display vibrates and produces its own sound without requiring an external speaker.
The screen can be rotated vertically as well as horizontally simply with the touch of a button on the armrest. This allows for a customized viewing experience as per the company.
Commenting on the development, Yeo Chun-ho, Head of Business Development Division at LG Display, said,
We will continue to provide differentiated value to our customers through OLED's infinite potential while also moving forward with integrating our business into diverse industries