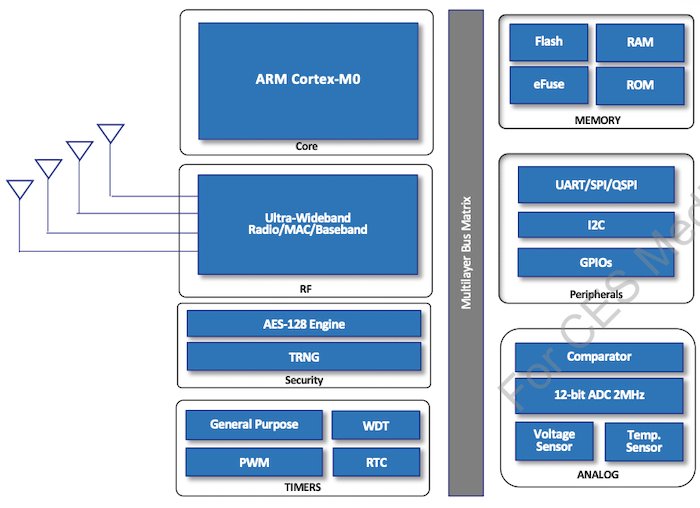 Mauna Kea Semiconductors (MKSemi), the UWB specialist, has closed a Series Pre-A+ Funding round raising $12.8 million led by Lightspeed China Partners with Qiming Venture and Ivy Capital.
Targeting high-precision sensing, MKSemi has launched its MK8000 SoC aimed at enabling the design, integration and deployment of complete location and direction-finding solutions. 
Power consumption is 43mA@3V/RX 
MKSemi has partnered with Infineon and ThinkSeed Systems to help accelerate the development of secure ranging and locations solutions for IoT applications.
 MKSemi and Infineon  will jointly develop a system design that incorporate the BLE MCU from Infineon  with the MK8000 SoC.

ThinkSeed Systems will take the combined design to add application software and qualify it for industrial and automotive markets.

Since BLE and UWB coexist and complement each other, using the two technologies creates an enhanced solution for spatial awareness