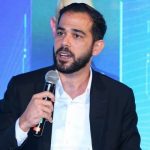 Next month, Barbados becomes the first country in the world to set up a metaverse embassy.
"Barbados' Metaverse Embassy will be at the centre of activities to advance the growth of stronger bilateral relationships with governments globally," says a press release from the Barbadia government, adding  "e-consular services will be a core feature alongside with a virtual teleporter which will be built in Barbados' Metaverse Embassy connecting all metaworlds as a gesture of diplomatic unification between technology platforms."
The mechanism for doing this is via deals with metaverse sites like  Decentraland, Somnium Space, SuperWorld and other metaverse platforms to buy digital land, design a virtual embassy and offer cyber services. The Decentraland deal was signed last weekend. The others are under negotiation.
The Barbados cabinet approved the initiative last August. Since then the country has ditched the Queen as head of state and declared itself to be a Republic.
The ruling party holds all 30 seats in Barbados' parliament and can act pretty freely. The change in the country's constitutional status was decided without asking the electorate.
The brains behind the meta-embassy initiative is Barbados' ambassador to the United Arab Emirates, H.E. Gabriel Abed (pictured) who is the founder of a crypto currency site called Bitt. He is leading a move for Barbados to launch a national digital crypto currency.
"This is a way for Barbados to expand its diplomatic missions beyond the 18 it currently has with 190+ countries around the world," says Abed, "this allows us to open the door, using technology diplomacy, which then extends to cultural diplomacy – the trade of art, music, and culture."