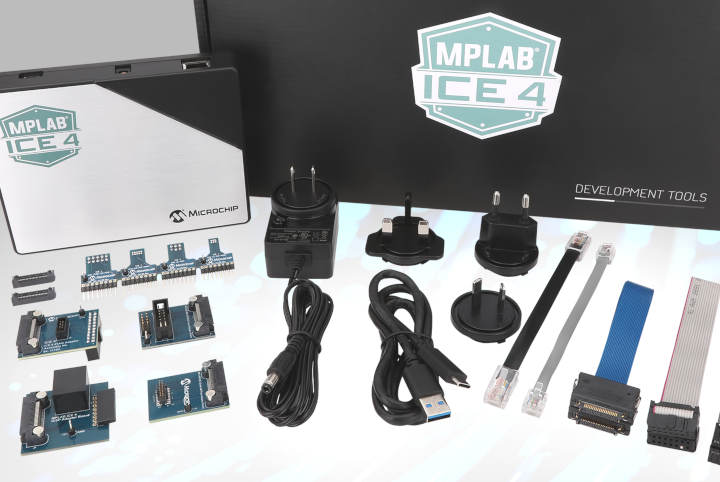 Called MPLAB ICE 4, it connects with a host via SuperSpeed USB 3.0, High-Speed USB 2.0, Ethernet or Wi-Fi.
"Ethernet connectivity provides remote debugging for applications which are monitored over long distance. Further, Wi-Fi connectivity is excellent for providing isolation from environmental conditions such as high-voltage motor control applications or floating systems with no ground loop," according to the company.
It integrates with MPLAB X CI/CD setup over Ethernet allowing hardware-in-the-loop use. "Designers can use the CI/CD wizard to set up Jenkins and Docker on the latest version of MPLAB X IDE v6.00", said Microchip.
Power debugging is included to monitor how consumption correlates to code using MPLAB Data Visualizer, and two independent current-sensing channels are provided with varying resolution.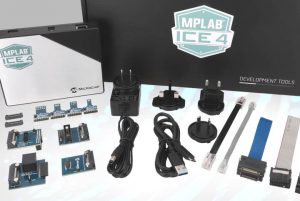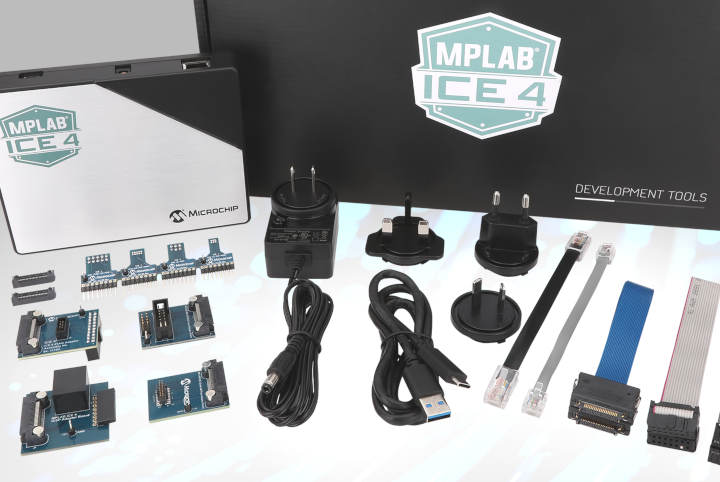 The emulator debugs and programs all Microchip MCUs, DSCs and MPUs, supporting devices from 1.2V to 5.5V.
Power comes from a 9Vdc wall adapter and up to 1A can be delivered to the target application. VDD and Vpp voltage monitors protect against over-voltage, and all lines have overcurrent protection.
It is compatible out-of-the-box with multiple Microchip connectors, and has adapter boards for the legacy target connections including:
JTAG adapter for SAM MCUs
ICSP adapter board for AVR MCUs:
JTAG  10pin
10pin mini
6pin
6pin mini
ICSP adapter board for PIC and dsPIC
Arm Cortex-M trace adapter board for SAM MCUs
PIC32 trace adapter board for PIC32M MCUs