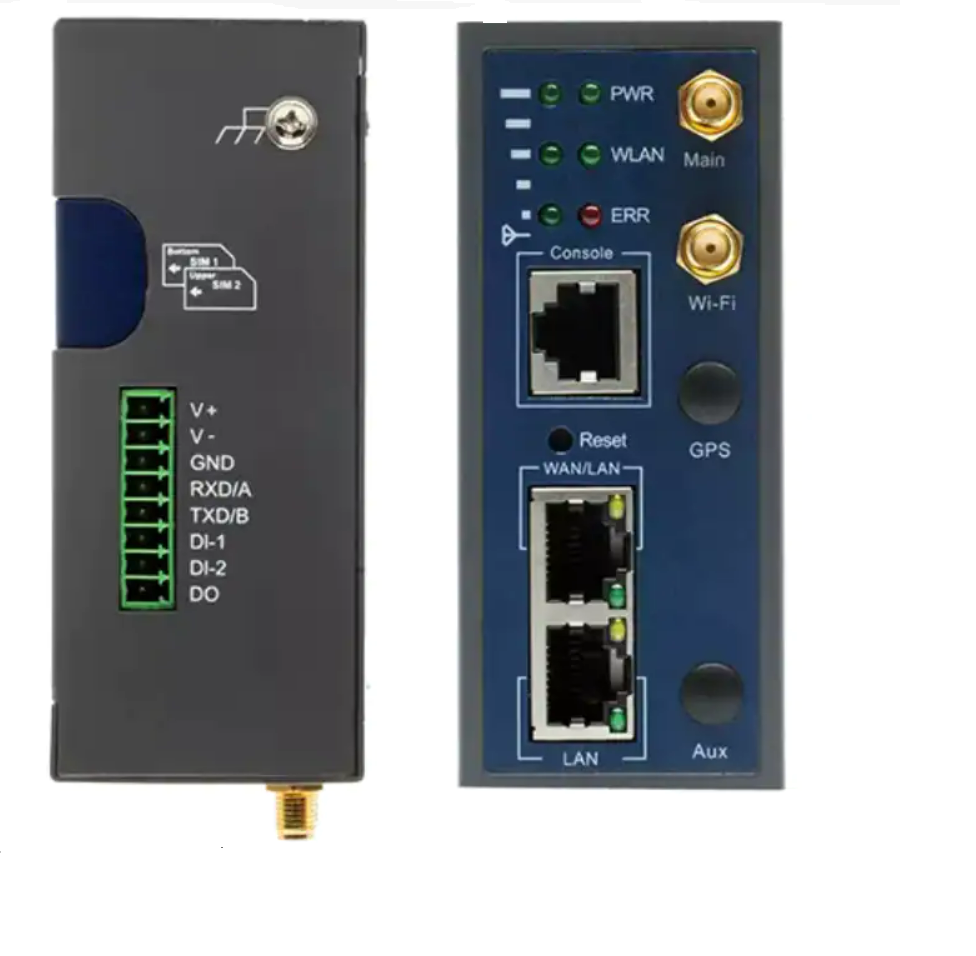 The range products, software and end-to-end solutions for the IoT, industrial and transportation applications include Snyper network signal analysers, high speed Quartz industrial routers (pictured) and Zeta modem starter kits.
Siretta is a UK manufacturer and developer specialising in the IoT, with a focus on cellular technologies in support of 2G, 3G, 4G, NB-IoT and LTE Category M. The company's portfolio includes cellular modems and terminals, routers, cellular network analysers, RF antennae including those for WLAN, LoRa and Sigfox.
Following the distribution agreement, Mouser will offer the Siretta Snyper-LTEM (GL). The multi-language network signal analyser is dedicated to surveying LTE Cat M, LTE Cat NB IoT, and 2G/GSM global networks. It can be used to determine the most suitable mobile network operator (MNO) available and the performance of a "preferred" MNO can be evaluated against the other networks.
Another product available is the high-speed EU industrial routers, including the Quartz-LTE dual-port LTE routers (EU) and the Quartz-Compact single-port 4G/LTE routers (EU). These are used for industrial IoT applications to transfer large volumes of data over a cellular network. Both routers offer upload speeds up to 50Mbps, and revert to 3G/UMTS or 3G communication (respectively), should 4G/LTE be unavailable.
The Quartz-LTE router enables fast downloads up to 100Mbps, with dual SIM backup, dual-port Ethernet capabilities and Wi-Fi or GNSS asset tracking/management options. The Quartz-Compact router offers download speeds of up to 150Mbps, a single SIM slot, 10/100 Ethernet LAN port and serial port for serial-to-IP transfers, which can be swapped for an optional GPS. Both routers contain Quartz software (which supports VPN security) and function across the European 4G/LTE bands.
Siretta's Zeta modem starter kits include all the necessary antennae, serial cables, multi-region power supplies and power cables. Developers can used these to evaluate Zeta modems in IoT applications. The Zeta family of modems connect equipment to the LTE Cat 4, LTE Cat 1, LTE Cat M, and LTE Cat NBIoT networks and is backwards compatible to the existing 3G/UMTS and 2G/GSM cellular networks.
Mouser's Siretta portfolio includes connectivity solutions customisable to individual requirements, including Alpha, Delta, Echo, Mike, Oscar, and Tango series antennae designed for 2G, 3G, 4G, Wi-Fi, GPS/GLONASS/Galileo, Bluetooth, and ISM applications