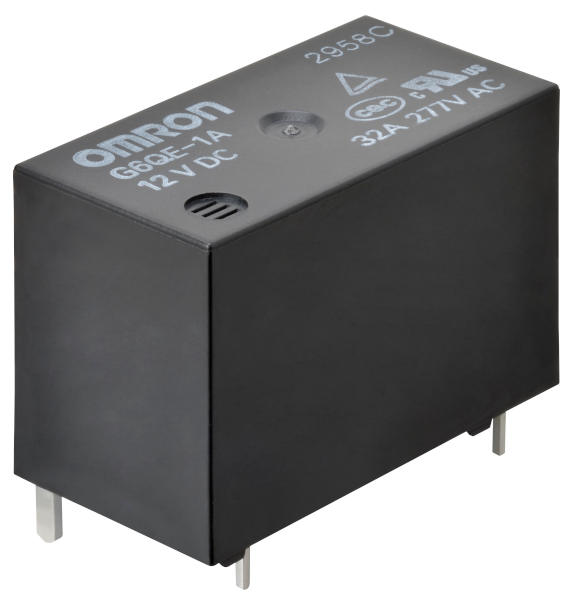 "With a switching current of 36A at 250Vac, 10,000 switching operations are possible, and with 30A at 250Vac even 100,000," according to distributor Rutronik, which is stocking the parts.
The relay has one 100mΩmax normally-open contact and, between contacts and coil, 3.2mm clearance and 6.4mm creepage. Impulse withstanding between contacts and coil is 10kV.
Three coil voltages are available: 5V (17.9Ω), 12V (102.9Ω) and 24V (411.4) nominal. Coils power consumption is ~1.4W at nominal voltage but, 100ms after nominal voltage is applied, a (35% of nominal) holding voltage is all that is required, cutting power to ~172mW.
The relays are safety certified to cULus, EN and CQC.
"The main area of application is the AC safety shutdown in EV chargers," said Rutronik. "They are also used in other safety-related applications such as ground and air heat pumps, lifts and lifts, and ventilation and temperature controllers."