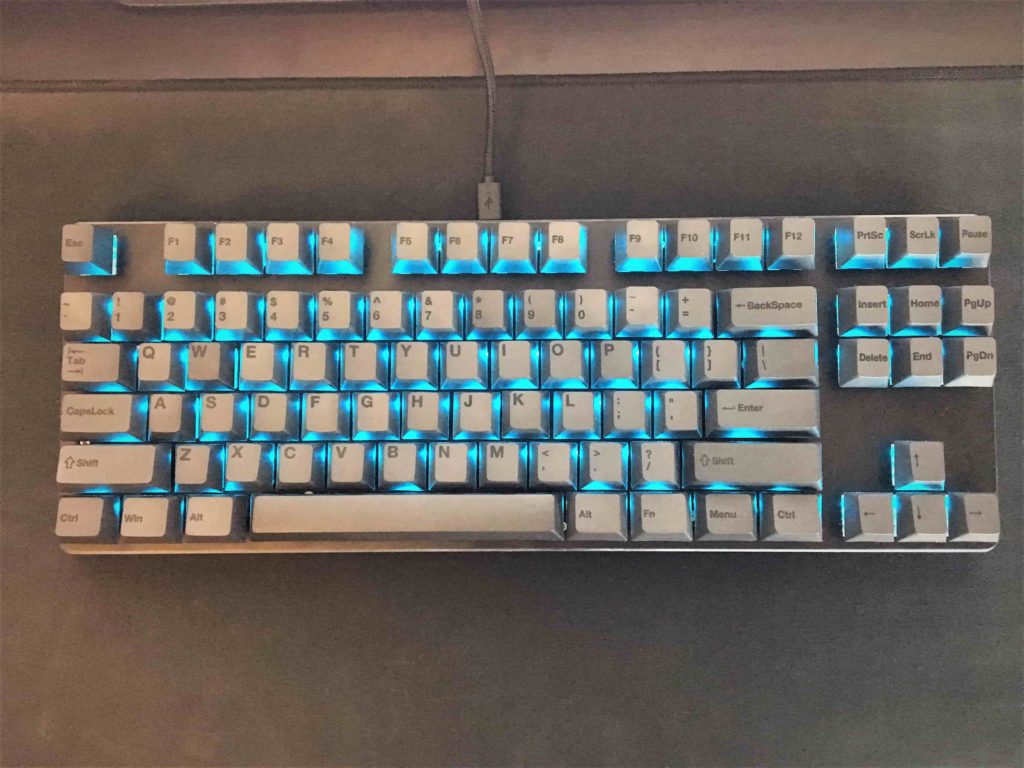 Introduction:
     The Glorious Modular Mechanical Keyboard, or GMMK for short, was released by the company Glorious PC Gaming Race near the end of 2016. Since then, they've unveiled the TKL version of their full-size board which I'll be reviewing today. 
One of the coolest things about the GMMK is its hot swap feature. This means that you can change your switches out on the fly.
Want a heavier spacebar? No problem! Switch not registering? Don't worry about it!
The great thing about this hot swap feature is that you won't have to order a soldering iron or take your keyboard apart. 
All you have to do is use their handy tool that comes with the keyboard, pop that sucker out, and push in the new switches. This is an amazing feature that will undoubtedly relieve your worries knowing that you don't have to order a new keyboard in order to try a different switch type.
Background:
     The GMMK line of keyboards consists of two boards that you can buy. Currently, there is a full size and TKL edition. They are both available pre-built or customized where you can pick the switches and keycaps (black or white doubleshot shine-through ABS). You can pick either Gateron or Kailh branded switches that come in a pack of 120 to install in your keyboard. 
Both GMMK models come installed with RGB lighting.  Here are some of the main selling points of the Glorious Modular Mechanical Keyboards:
 Minimalist design with no in your face branding or over the top aesthetic. 
 100% anti ghosting (full NKRO or N-Key Rollover) where every single key stroke registers regardless of how how many keys are pressed simultaneously.  
Hot swappable where you can pop switches in and out in less than 5 seconds each without having to solder or disassemble anything. 
RGB lighting that produces any color in any combination with multiple lighting effects. 
Ability to record and assign macros to any key with the GMMK software. 
3-way cable routing to guide your cable where you want it to go. 
Sandblasted aluminum plate for a quality feel and look.
LED indicators for number, caps lock, and scroll lock. 
The full sized keyboard comes with a

non-removable

braided 6 ft. USB cable while the TKL model comes with a

removable

braided 6 ft. Micro USB cable. 
"Raised key" or low profile design that allows you to clean the keyboard easier. 
This aside, let's get into the review!
Packaging and Contents: