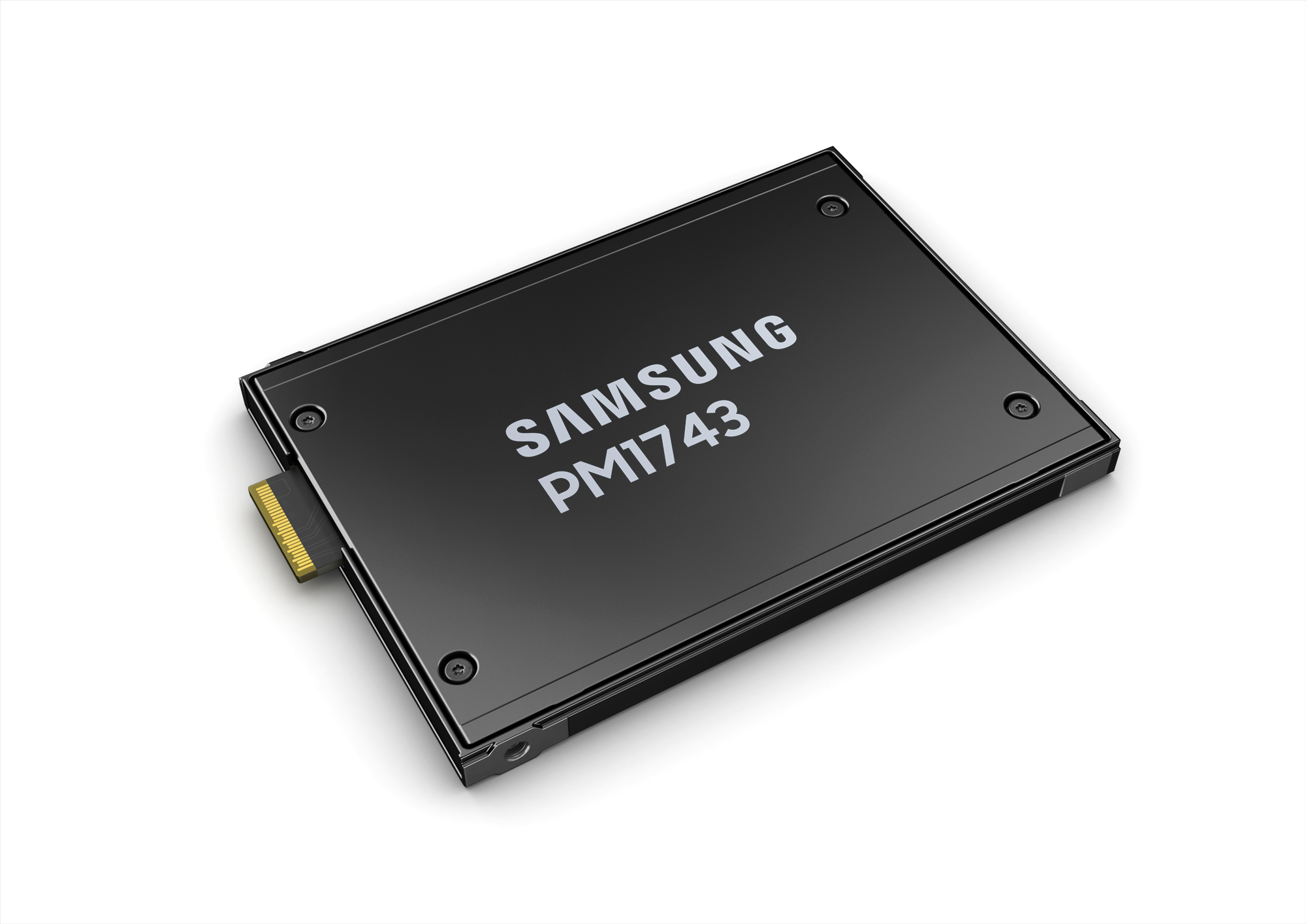 Mass production is planned for Q1 2022.
PCIe 5.0 offers a bandwidth of 32 gigatransfers per second (GT/s), doubling that of PCIe 4.0.
The SSD will feature a sequential read speed of up to 13,000 megabytes per second (MB/s) and a random read speed of 2,500K input/output operations per second (IOPS), offering 1.9x and 1.7x faster speeds over the previous PCIe 4.0-based products.
Moreover, write speeds have been elevated significantly, with a sequential write speed of 6,600 MB/s and a random write speed of 250K IOPS, also delivering 1.7x and 1.9x faster speeds.
The SSD can provide improved power efficiency of up to 608 MB/s per watt, which represents about a 30% boost over the previous generation.
Available in a wide variety of capacities from 1.92 terabytes (TB) to 15.36TB, the PM1743 will be offered in the conventional 2.5-inch form factor, as well as in a 3-inch EDSFF (E3.S) — an increasingly popular SSD form factor designed specifically for next-generation enterprise servers and data centers.
Customers deploying 7.5mm EDSFF SSDs will be able to double the storage density in their systems, compared to when the 15mm 2.5-inch form factor is used. Coupled with excellent signal integrity and thermal efficiency, the EDSFF is suitable for most PCIe 5.0 enterprise solutions.
The PM1743 is expected to be the industry's first PCIe 5.0 SSD with dual-port support, guaranteeing server operational stability and high availability when a connection to one port fails.
Recently, the importance of data security has been growing stronger in the enterprise server market. To ensure that these needs are addressed, Samsung's PM1743 will implement advanced security features that were traditionally only available at the server level. By embedding a security processor and Root of Trust (RoT), the SSD will protect against security threats and data forgery to provide data confidentiality and integrity, while also enabling Secure Boot in server systems through attestation.