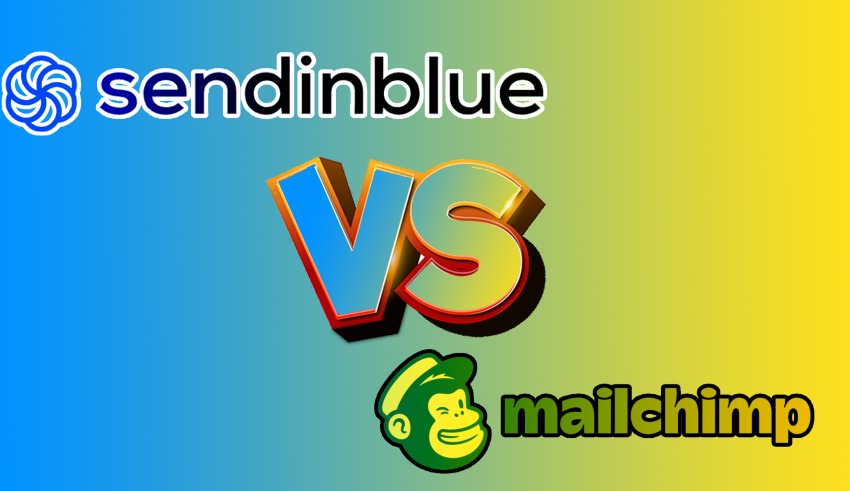 If you are a business owner, you should know that the success of your business in today's world highly depends on digital marketing. Digital marketing or online marketing is basically a campaign that involves connecting with the target audience and converting them into potential customers through the internet using various digital tools and strategies.  In this article we will see Sendinblue vs Mailchimp comparison and know which is one of the best tool for you to use in 2022.
As there are plenty of marketing strategies that need to be implemented during a campaign and there are different tools for each of them. It becomes very hectic and time-consuming to engage on various platforms for implementing different strategies. When we talk about such marketing platforms, Sendinblue and Mailchimp are the only options that strike the mind.
Both these platforms are almost similar and it becomes very difficult to make a choice between them. So, in this post, we have compared these two powerful marketing tools (Sendinblue vs Mailchimp) on several parameters so that you get a better understanding and, ultimately, be able to make the right choice.
In this era, digital marketing should be given the utmost importance and should be the primary focus of any business's overall marketing strategy. Never before has there been such a form of marketing wherein brands could promote themselves to such an extent, stay in consistent contact with customers, and personalize the whole user experience, all at the same time.
Sendinblue vs Mailchimp are two of the most popular marketing platforms today, but the question remains which one to choose? Let's start!
Why Sendinblue?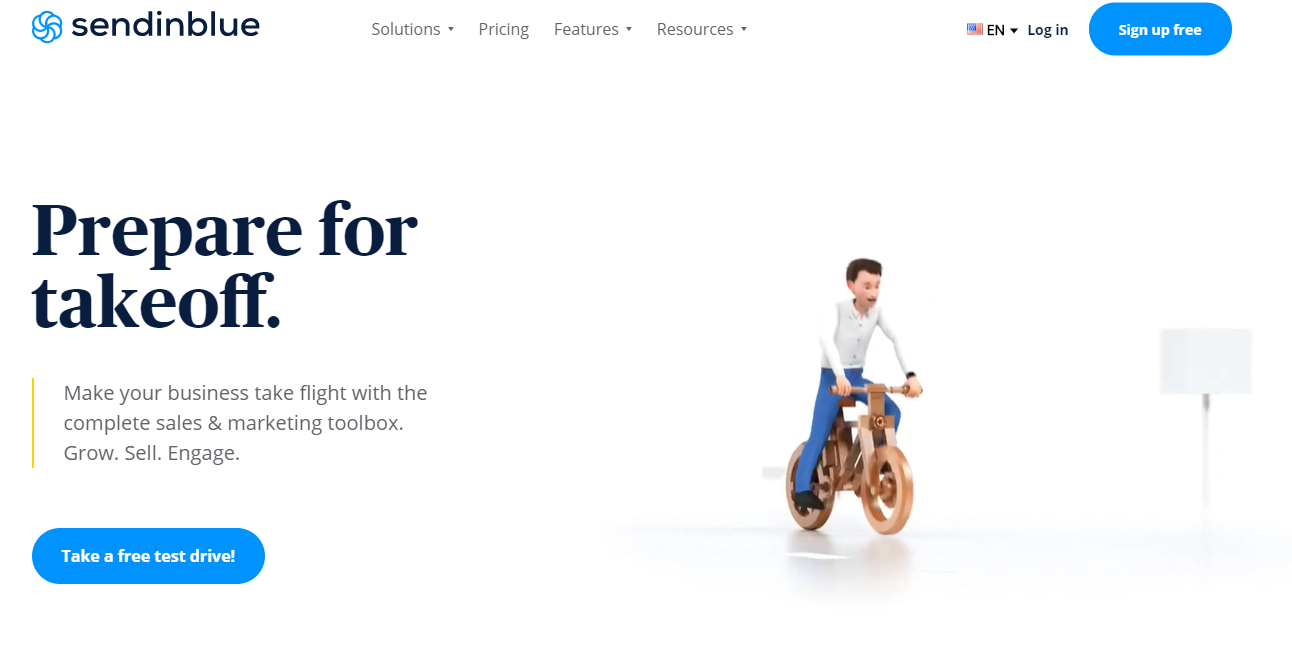 With over 10 years of expertise and having 175,000+ users in 160 countries, Sendinblue is the best Marketing Automation platform. From Email, SMS, Chat marketing to CRM, Facebook, and more, Sendinblue has got all the marketing and sales tools covered. It is the all-in-one platform that'll help you take your digital marketing to a whole new level. 
Sendinblue is also considered to be one of the smartest and most intuitive platforms when it comes to helping businesses grow and build stronger customer relationships. It is named as one of the Top 100 software companies of 2022. It also has an average rating of 4.5 on all major platforms like Capterra, G2, Trustpilot, etc., from customers from all over the world who trust Sendinblue.
Also, its robust API gives users the power to create custom integrations through a wide range of popular programming languages.
---
Why Mailchimp?

Founded in 2001, Mailchimp is American automation and email marketing service, provider. The platform has been built keeping in view the needs of E‑Commerce, Retail, Startups, Agencies, Freelancers, Developers, and other businesses. Irrespective of the size of the business, it has got all the right marketing and sales tools to help businesses launch, build, and grow. These are the reasons that have led over 12 million businesses to rely on Mailchimp.
From getting the right tools to sell products, reaching new customers, and taking a business to the next level, one can do it all with Mailchimp. MailChimp offers a variety of plug-ins for other programs and over 250+ integrations with apps such as PayPal, Shopify, Google Analytics, etc.
Also, it has been found that email marketing is 40 times more effective in acquiring customers than other marketing strategies combined. Hence, any business not having good email marketing is leaving money on the table. But, one need not worry while depending on Mailchimp as it is the best email marketing platform in the market.
Both Mailchimp vs Sendinblue are some of the best marketing platforms out there in the market with more or less similar sets of features. So, let's dig in deeper to discuss those features in detail to find the exact differences.
Design and templates
Designs and templates play the most important part when it comes to emails. Almost every marketer looks upon their email marketing service provider to provide them with ready-to-use templates. 
Sendinblue has over 200 responsive email templates to offer but, they're not all much stunning or attractive. There are just a handful of options that will appeal to you as an email marketer. While Mailchimp has a wide range of options to offer when it comes to email designs and templates. There are more attractive email templates along with a far more comprehensive editing tool than Sendinblue. Hence, Mailchimp remains the top choice in this parameter.
Reporting and analytics
Both the platforms offer the same reporting features which include Email performance reports (opens, clicks, bounces, unsubscribes, etc.), reports for links clicked, Geolocation, and other Automation reports. But, Sendinblue misses out on social and e-commerce reports, and only due to this fact, Mailchimp wins in this parameter.
List management
List management is one of the major problems that Mailchimp users suffer from. The lists on the platform are mutually exclusive. This means that you cannot include contacts on different lists in the same campaigns. Also, you cannot create automation to move subscribers from one list to the other. From filtering contacts to saving the list for using it in campaigns, it is very simple to add multiple conditions in the case of Sendinblue. With no second thought, Sendinblue takes this point.
CRM
Although Mailchimp claims its CRM solution to be perfect, the features it offers for it aren't nearly rich enough for most marketers. It becomes difficult to perform tasks like assigning contacts to particular agents in their team. However, it offers a social profiles feature, which allows you to create targeted campaigns based on information gathered from their social media. Similarly, Sendinblue offers a unique CRM solution within its email marketing software. On the other hand, CRM offered by the platform makes it very easy to manage contacts and lists. Users also get access to additional information about contacts based on information gathered from their visited web pages. 
Unfortunately, both the service providers do not provide effective CMS solutions in comparison to other options available in the market. Hence, this is a tie as both of them lack the desired CRM solution.
Automation
Building your autoresponders is very smooth and seamless in the case of Sendinblue. If you are a beginner then you will definitely like the platform's variety of pre-built workflows that'll help you get started. Mailchimp comes with a range of pre-built templates. However, when compared to Sendinblue, there are not quite as many options available on the platform. Also, one main drawback with Mailchimp's autoresponder is that it's only available once in some of the higher paid packages. As a result, Sendinblue beats Mailchimp in this parameter.
Integrations
Sendinblue doesn't have as many integrations available as Mailchimp. It supports integration with over 50 apps, e-commerce platforms, and CMS tools. Some of these platforms are WordPress, Magento, Drupal, Shopify, WooCommerce, Zapier, etc. On the other hand, Mailchimp integrates with over 200 tools except for Shopify. Thus, Mailchimp has to take points for this one.
Support
Both the platforms have more or less similar support channels available – knowledge base, email, live chat. Still, in Mailchimp's case, users need to upgrade to a paid membership to receive any support. While Sendinblue is also not very different in this case because even their Help button sometimes shows different support options. Now, if the desired medium of support isn't available, this can be quite frustrating. However, in terms of responsiveness, Mailchimp's live chat is comparatively slower than expected. To conclude that it's almost impossible to get support from Mailchimp if using the free plan, we have to give Sendinblue another point here.
Sendinblue pricing vs Mailchimp (Pricing)
So, we arrive in the final round: pricing.
After analyzing and comparing the plans offered by various marketing platforms we found that compared to other marketing tools both of these platforms are not the most expensive. But, when they both are put against each other, Mailchimp vs Sendinblue, Mailchimp comes out to be very costly. Hence, we are not a big fan of Mailchimp in terms of pricing.
Both the platforms offer has free versions and consist of pay-as-you-go plans. 
Mailchimp's free plan includes features and tools like 10,000 emails/month, 2,000 contacts, Marketing CRM, Creative Assistant, Website Builder, Domain, and Forms & Landing Pages.  Whereas Sendinblue's free version includes 300 emails/day, unlimited contacts, Chat (1 user), Workflow editor, Page tracking, and GDPR Compliance.
Sendinblue doesn't set a cap on contacts and charges users based on the number of emails sent. This makes it one of the most affordable all-in-one marketing platforms out there in the market. It also becomes a great option for ones who do not require to send many emails a month. Let's take a look at some of their plans to compare:
Sendinblue Pricing And Plans:
Sendinblue – $25 for 10,000 emails & unlimited contacts;  $39 for 20,000 emails & unlimited contacts;  $69 for 60,000 emails & unlimited contacts;  $99 for 100,000 emails & unlimited contacts.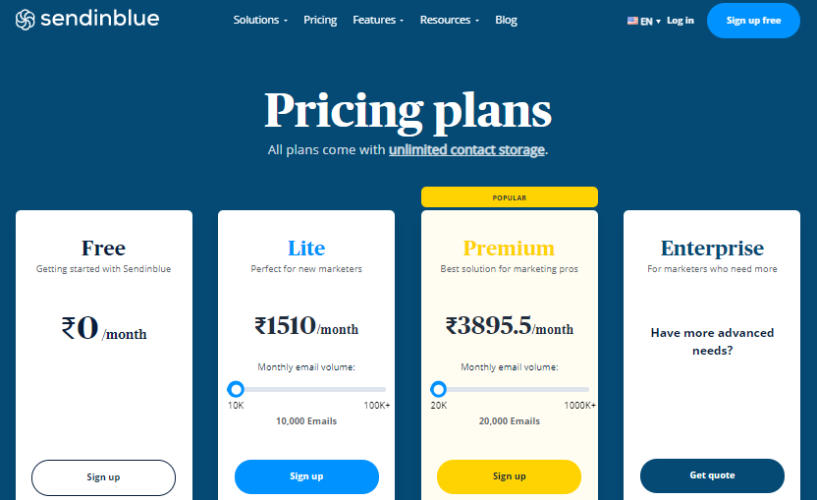 ---
Mailchimp Pricing And Plans:
Mailchimp – $52.99 for 500,000 emails & 5,000 contacts;  $78.99 for 500,000 emails & 10,000 contacts;  $270 for 500,000 emails & 50,000 contacts;  $540 for 1,200,000 emails & 100,000 contacts.

By this time you must have realized that there is quite a difference between the two service providers in terms of price and services offered. Considering both platforms, Sendinblue offers features like CRM, marketing automation, SMS, advanced segmentation. It's also worth noting that all of Sendinblue's plans come with key features like marketing automation and web tracking. Therefore, the point definitely goes to them in this round.
---
Scope for improvement
Both the service providers have a few areas where they still need to pay attention and improve. In the case of Sendinblue, the platform lacks transactional metrics, lacks live chat support, and A/B testing is not included in the free plan. 
Final Thoughts
The only factor that really makes a big difference is the pricing, in which Sendinblue comes out with flying colors as a much more affordable provider. To sum up, we've provided a quick summary of when to choose Mailchimp vs Sendinblue, based on where the two platforms perform the best:  You should opt for Sendinblue when –need to send transactional emails, are price-conscious, looking for excellent reporting, and ease of use.
You should opt for Mailchimp when you want – in-depth analytics, advanced A/B testing at higher levels. A range of automation options, and more advanced integration options.