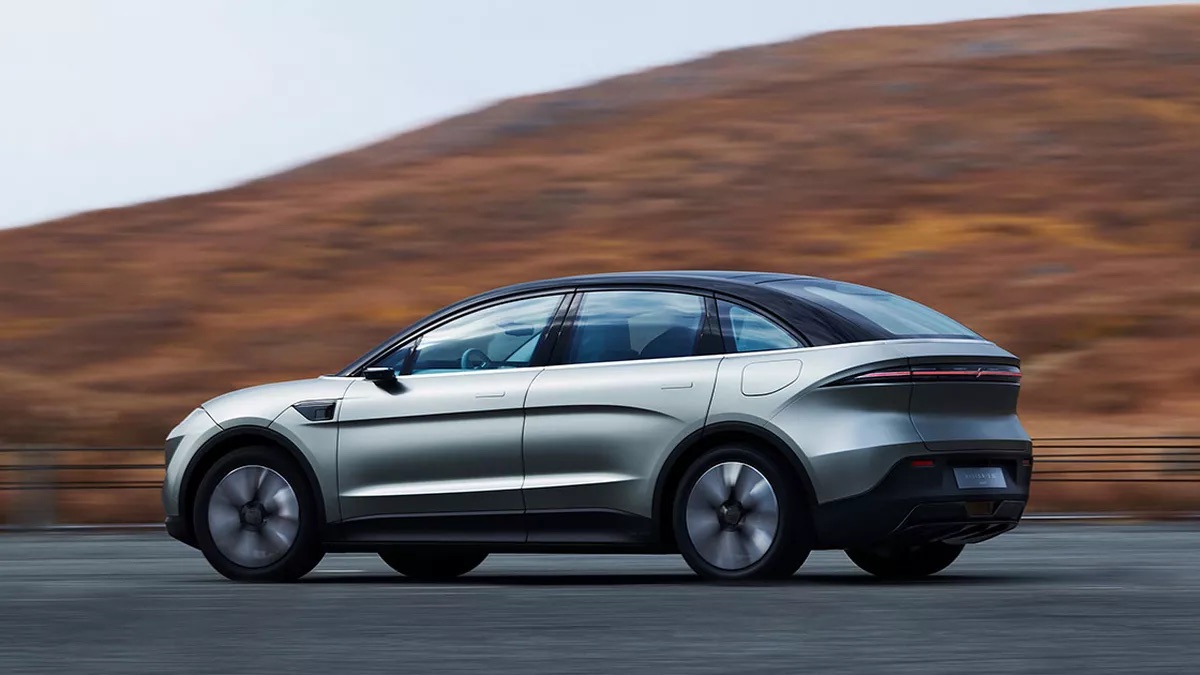 "The excitement we received after we showed off the Vision-S really encouraged us to further consider how we can bring creativity and technology to change the experience of moving from one place to another," said Sony Chairman Kenichiro Yoshida at CES.
Sony started testing its first EV called Vision-S 01 last year. said at a news conference. The car has two 200 kW electric motors and  level-two ADAS.
The platform is manufactured by Austrian carmaker Magna Steyr of Austria.
At CES, Sony showed its second EV,  Vision-S 02 (pictured), an SUV
'The system supports safe driving by recognizing and analyzing the surrounding environment in real time, with sensors installed 360 degrees around the vehicle,' says Sony, 'these sensors include high-sensitivity, high-resolution, wide dynamic range CMOS image sensors and LiDAR sensors that accurately sense three-dimensional space. In addition, the system provides intuitive driver interaction in conjunction with the vehicle's sound system and HMI system, so that the driver can accurately judge the status of the surrounding environment, such as the presence of emergency vehicles, even from inside the vehicle.'
Time-of-Flight (ToF) sensors are used to provide monitoring functions for driver authentication and to watch over passengers. They also support intuitive gesture and voice commands that are intended to enhance usability of the car interface. 
'The seat speakers, which create a three-dimensional sound field, and the streaming service compatible with "360 Reality Audio" provide an immersive music experience,' adds Sony, 'the fully integrated digital video service "BRAVIA CORE for VISION-S" enables shared or individual video playback on the front panoramic screen and individual rear-seat displays.'