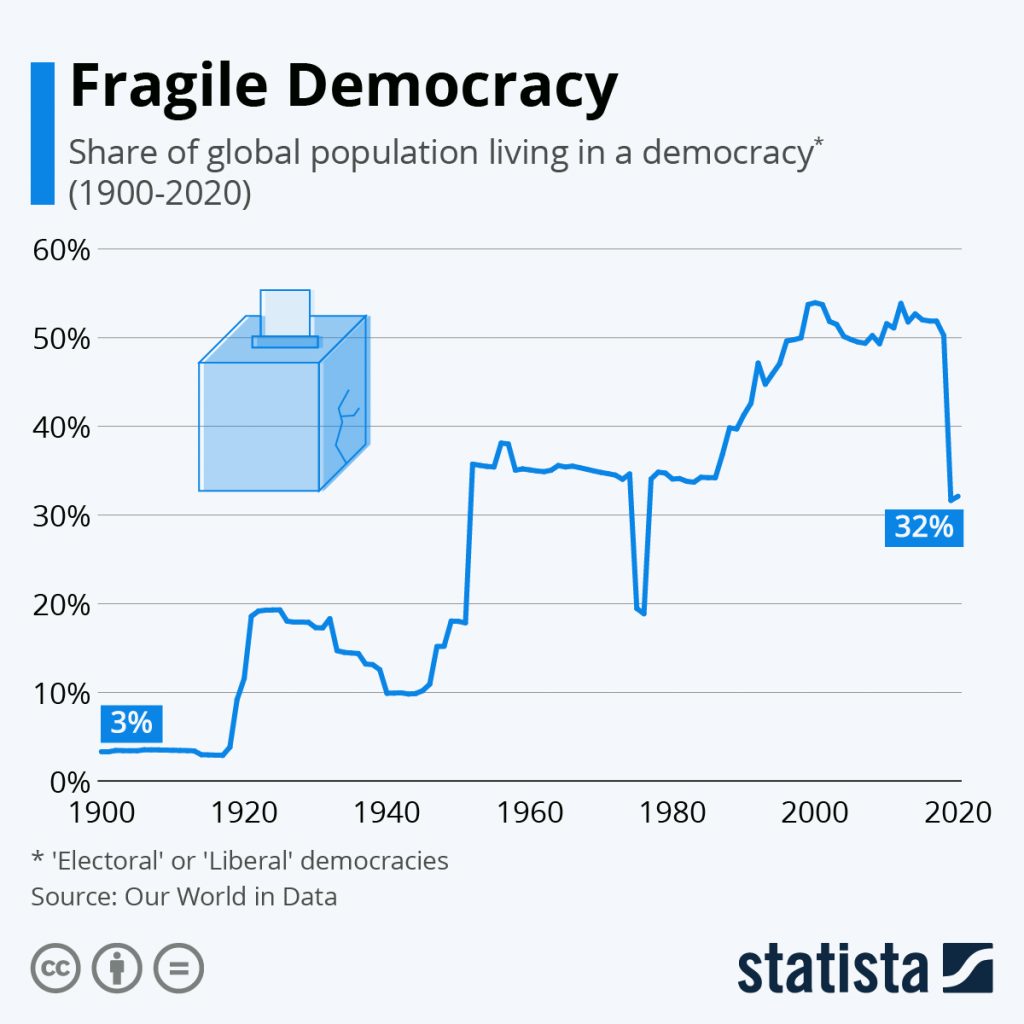 However, according to analysis by Our World in Data, the share of the world living in either an electoral or liberal democracy was at it's highest in the year 2000 when the figure was at 54%.
This took a dive in 2019, dropping from 50% down to just 32%.
The main cause of this decrease is India and its downgrade by Freedom House to a 'partially free democracy' and to an 'electoral autocracy' by the V-Dem Institute at the University of Gothenburg since Modi's win in the country's 2019 election.
The latter downgrade was justified by the alleged "increased pressure on human rights organizations, rising intimidation of academics and journalists, and a spate of bigoted attacks, including lynchings, aimed at Muslims" leading to a "deterioration of political rights and civil liberties".
Democracy is fragile, and Freedom House warns that "the fall of India from the upper ranks of free nations could have a particularly damaging impact on global democratic standards."