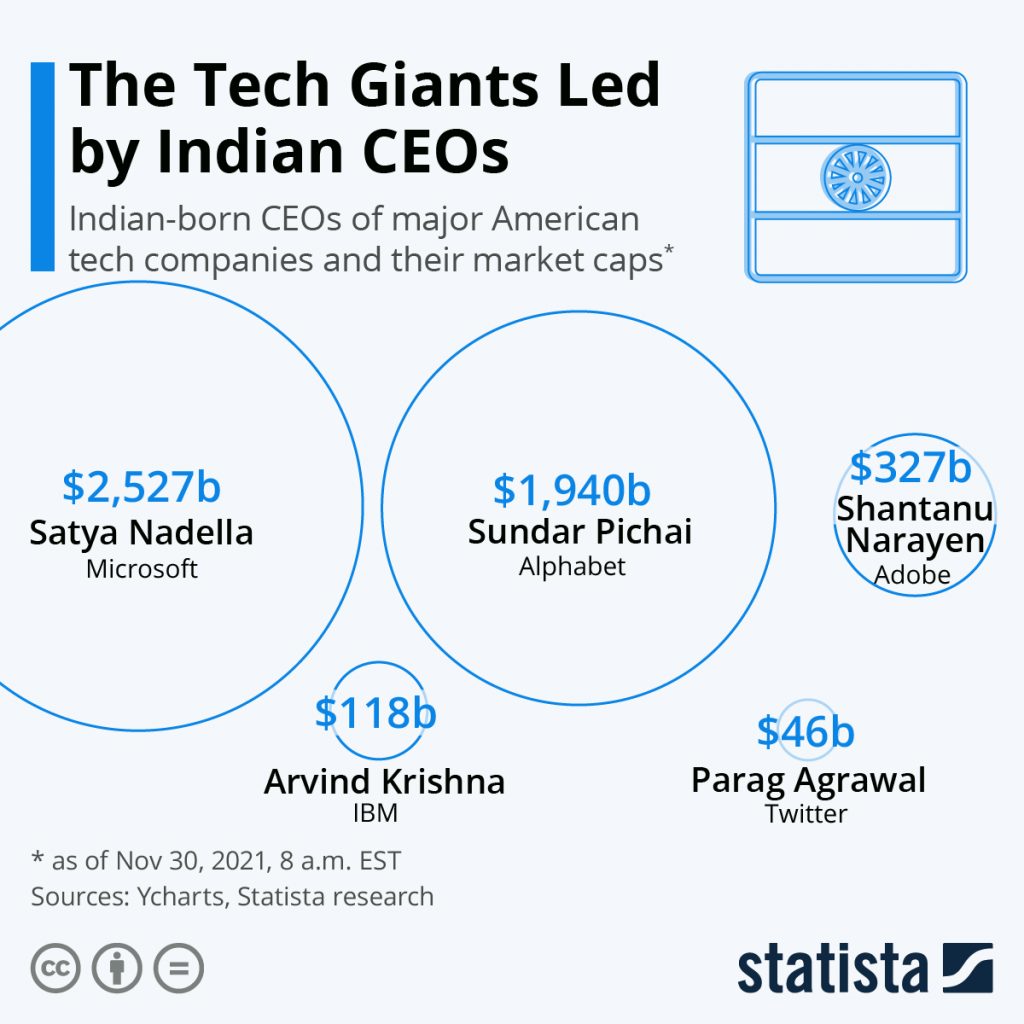 Because of the popularity of technical degrees in India as well as the high-quality education facilities in the country, Indian tech CEOs often have a programming or engineering background, sometimes holding additional MBAs or other business degrees.
Parag Agrawal, Who took over as CEO of Twitter last week, is a graduate of the Indian Institute of Technology in Mumbai and Stanford University, while Sundar Pichai, CEO of Alphabet, went to IIT Kharagpur and Stanford before receiving his MBA from the Ivy League University of Pennsylvania.
Satya Nadella of Microsoft, is also an engineer (of MIT Manipal) turned MBA recipient, as is Adobe CEO Shantanu Narayen, who attended the College of Engineering at Osmania University in Hyderabad, before eventually receiving an MBA from the University of California, Berkeley.
Arvind Krishna, CEO of IBM, stayed on the technical side of things and attended IIT Kanpur before receiving his PhD in electrical engineering from the University of Illinois.
Other Indian-born CEOs of U.S. tech companies include Sanjay Mehrotra of memory and storage company Micron ($96b market cap), Nikesh Arora of cybersecurity firm Palo Alto Networks ($54b market cap), Raghu Raghuraman of cloud service provider VMWare ($51b market cap) or Anjali Sud of Vimeo ($3b market cap).