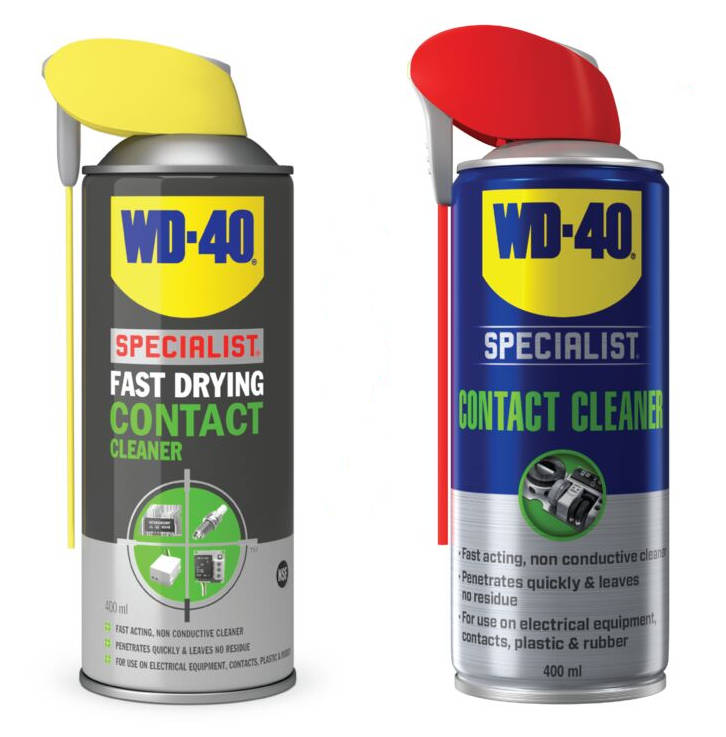 "The Specialist line was launched in 2011 to provide a professional-grade range of lubricants, greases and cleaners for use in industrial settings," according to the company.
"When we surveyed our customers on how we could make improvements, the feedback was that they often found it difficult to differentiate between our cans and the others on the shelf," said WD-40 commercial manager Kal Kozomos. "Bringing the design of our specialist cans in-line with multi-use product seemed the obvious solution.
There are nine specialist products: contact cleaner, silicone lubricant, dry PTFE lubricant, high-performance PTFE lubricant, white lithium grease, long lasting grease, cutting oil, penetrant and degreaser.
The cans have the company's top fitting that retains the straw and can be flicked between spray or straw application. Also the "360° valve allows the product to be used in any direction, even upside down, with no compromise on performance", it claims.